A Healthy support system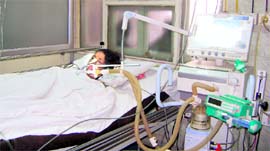 Today any medical diagnosis is not complete until the doctor has run through medical tests, X rays and other investigative tools. These could range from the simple blood test to the use of imaging and radiographic equipment that can scan the entire body, or just a minute problem area.

Professionals trained in the use of latest medical technology are an important part of the healthcare system and are in great demand



Careercature
Sandeep Joshi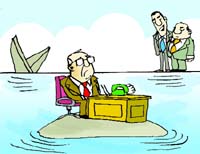 This former head of Crisis Management is learning to cope with personal crisis

Career Hotline


Crusading for child rights

Women in Coast Guard

Career in finance

Art and crime
HIRING days are here again!
Jobs are back with a bang in India, proving it to be the most optimistic nation in terms of hiring plans. The "cautious optimism" that pervaded throughout the last year has evaporated and companies are now looking to hire aggressively.
157 get offer letters
In a placement drive launched by Institute of Technology and Future Management Trends (ITFT), Chandigarh, 157 students received offer letters from major corporate houses such as BMI, Radisson Delhi, Taj Hyderabad, Indigo airlines, HDFC, Leela Palace, ISTA Amritsar, Career Weavers, Indian holidays and the likes actively participated in the placement programme, while another 77 students have also been shortlisted.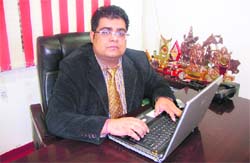 Perseverance pays
Very few stood by him when the IT bubble burst in 1997. But with three companies — IICE-computer education, International Business Services and Visa Planet — under the banner of Kamra Group almost a decade later, 33-year-old Sharad Kamra is an example of what hard work and perseverance can achieve.

Sharad Kamra
Fortnightly Quiz-355
1. Which genetically modified vegetable's introduction was recently put on hold by the government till independent scientific studies established health and environment safety of the crop?