In Reverse gear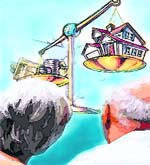 The reverse mortgage scheme has failed to yield the desired result, writes
Despite an aggressive advertisement campaign — through hoardings, newspapers and TV commercials — by banks across the country to promote reverse mortgage loans for senior citizens, these have not really picked up, primarily due to a lack of enthusiasm among legal heirs of the aged property owners Reverse mortgage scheme was launched in India with much fanfare about two years back, in order to provide the senior citizens holding own homes, with a regular stream of income on a monthly basis in the post retirement years.
Trend Mill
Affordable DREAMS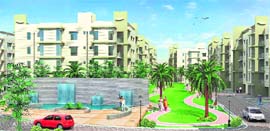 Learning from past experience when the luxury-housing segment got the worst drubbing following the economic meltdown, the real estate companies are trying their luck in Punjab but with a shift in focus now, from luxury to affordable housing. Feeling that affordable housing will still have many takers among middle class, the real estate companies are announcing new projects targeting potential buyers in this segment.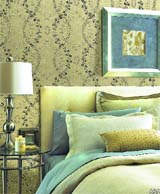 Ground Realty
Chic walls
A few years back, a premier paint company launched 'Royale Play', a product aimed to highlight one of the walls of each room in a residential house. These special effect paints, applied with special effect tools like sponge, ragging roller, comb, special effect brush and spatula soon became quite popular. Many householders were seen getting one of the walls, normally the one against which the double bed was placed, painted with these paints. These paints are prevalent today also and mostly, dark colours are chosen while the other three walls are painted with light coloured paints, colour family remaining the same.
TAX TIPS


IT rebate on house rent

Plot in wife's name

Matter of Will

Contribution to purchase plot