DisSERVICE tax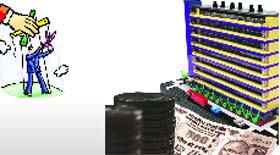 The Budget proposal to tax constructions may discourage potential buyers, writes S. C. Dhall
Budget proposals have proven to be dampener for the housing sector. Construction services have now been brought under the ambit of service tax in an unexpected move that would raise the cost of apartments that are still under construction.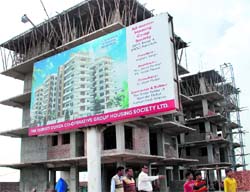 Home for homemakers
More than nine years after its formation, Haryana's first women's cooperative housing society is taking a concrete shape at the Mansa Devi Complex in Panchkula overlooking the prestigious Rajiv Gandhi Chandigarh Technology Park. A milestone in women's empowerment in Haryana where the fair sex is usually at the receiving end of the feudal "khaps" and patriarchal, the housing society — Parvati Durga Group Housing Society — is the realisation of a dream of housewife-turned-business woman Archana Sanghi.
GROUND REALTY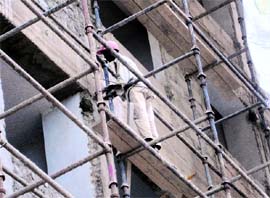 Play safe
Safety of men and materials during construction work is one area that is often given the least importance by us. Carelessness on this account can cost a lot in case of an accident at construction site. A fatal accident may steer one into legal hassles. It is, therefore, extremely important that in addition to other planning, full safety measures are taken at site during the construction of your house. Here a few points to concentrate upon:
Can I buy another flat?


Q. My father died in 2009, and as I am the nominee in the housing society flat at Chandigarh, the said flat will be transferred in my name now. Please tell me whether my wife or dependent children or I can have another flat in Chandigarh / Panchkula or Mohali. What will be the status if my wife purchases a flat in Chandigarh and after that I transfer the said flat in my name?
TAX TIPS
Terms for registration
Q. Please refer to my query dated Feb 13, 2010. The society obtained occupation certificate on March 10, 2004; land conveyance deed on August1, 2007 and deed of declaration on Sept. 10, 2007. My flat's super area is 166 sq m, including six balconies (area 32 sq mt), and the covered area is 134 sq m. Society says that the conveyance deed of the flat will be on "super area" at Circle Rate, whereas, Haryana Govt. Website 'revenueharyana.gov.in' says the registration is to be on the 'covered area' of the flat. If I am charged on super area at Circle Rate I will have to pay the stamp duty twice. I have already paid stamp duty on the land conveyance deed. Kindly clear my doubt regarding whether I am liable to pay the registration fee on super area or covered area? 
A good deal
Q. I am an NRI settled in the USA. I want to invest in residential property in India (Gurgaon, Haryana). I have following questions: Should I invest in Gurgaon when I am not planning to come back to India? If I do invest then how do I repatriate money from India to the US? What are the capital gains rules for NRIs? Should I invest in property by taking loan (in US the interest rate is approximately 6 per cent and I get 35 per cent interest back in the income return - that means I get loan at only 4 per cent).