Talent in textiles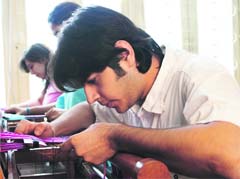 Designing is one of the most sought after professions in the new millennium. Consumerism has led to the rising demand for designers in every field and there is no dearth of work for them. The apparel and textile industry has witnessed the fastest growth in the last couple of years.Indian Textile Industry is one of the leading textile industries in the world. The opening up of economy has given much-needed thrust to the Indian textile industry.The current domestic market of textiles in India is expected to be worth $ 60 billion by 2012. The textile export of the country was around $ 19.14 billion in 2006-07, which saw a stiff rise to touch the $ 22.13 billion mark in 2007-08.
MY FIELD
Weaving success

Career Hotline
Pervin Malhotra
The writer is a noted career expert and director, Career Guidance India (CARING). Please send in your queries with your full name, complete address and academic qualifications to: The Editor, Jobs and Careers, The Tribune, Sector 29, Chandigarh-160030, or at careers tribunemail.com

n Education loans
n Distance learning
n Destination Harvard
Be a trendsetter
Where would the latest designer collection be without those funky bangles? Which college student will like to be caught without the latest design of mobile? And who hasn't heard of Svorovski or Tiffany?
Careercature
Sandeep Joshi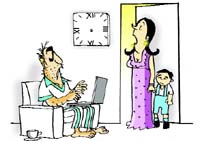 Flexi hours have really taken their toll on your dress sense.

Many faces of design
Jewellery Design: Jewellery houses and export companies employ accessory designers to recreate old designs or, of course, create completely new ones. Jewellery designing is undertaken for costume jewellery and for precious jewellery. As costume jewellery can be made of any material or stone, it requires great imagination and innovation. Precious jewellery is valued for the quality of the gems, such as diamonds, emeralds, rubies, sapphire, their rarity and appearance as well as the design of jewellery. Designers therefore need to be knowledgeable about the raw materials and their handling. Jewellery designers today also design other accessories such as watches, broaches, badges and bracelets.
Women more resilient
Corporate leaders around the world believe women employees possess more resilience than men, when it comes to overcoming challenges and turning them into opportunities, a survey by global IT consultancy Accenture says.
Check your NET worth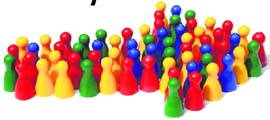 What's your status on Facebook or Orkut? How active are you on social networking sites? These are some of the questions nowadays are asked by companies during the interviews for recruitment.Yes, gone are the days when you shall be asked about your future plans and your reason for joining a company. In today's time an employer would like to know about what all information is shared by the candidate on social networking sites.
Getting hired
Job seekers are also encouraged to leverage social media in advertising their skills and experience. Half (48 per cent) of employers reported they have found content on social networking sites that caused them to hire the candidate. The top reasons include:
'Passionate' Indians
Indians have emerged at the top when it comes to being passionate about their jobs, with a full 72 per cent employees surveyed being confident about their personal growth and future of their companies, a survey has said.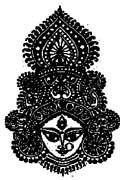 Happiness work
Gems of ancient wisdom
Get right men for the job
Get right men for the job While embarking on a task tougher than normal, it is vital that you choose the right persons for the job.Ravana knew humans and animals were no match for his vast strength and so did the gods. As Ravana didn't ask for protection against them, the gods had to be born as these 'lowly' creatures — Vishnu was born as Rama, Sheshnag as Lakshman, Hanuman had Vayu's strength, Sugriva had Surya's grace and Nal was Vishwakarma's son. These mortals with divine qualities managed to kill the mighty demon King.