Retire to luxury
The concept of retirement communities is gaining ground across the country, providing a good option to seniors to live in an ambience of fellowship and security, reports Geetu Vaid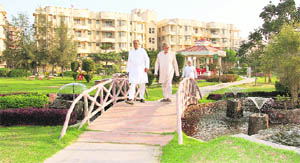 There is more to the quest for a home than mere economics and monetary considerations. 'Home is where the heart is;' and as one advances in years, the full import of this oft-repeated sentence assumes a different connotation. Home becomes more than a house; it is your own space where you can assert your will and enjoy freedom after a lifetime of struggle and hard work.
Positive index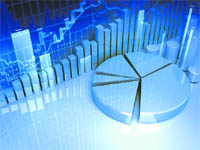 A major concern for RBI flows from the unusual rise in asset prices over the past six months or so, fuelled largely by excess liquidity in the system. Most central bankers in the world kept easy liquidity conditions during 2009 to fuel a faster recovery. However, the easy liquidity ended up escalating the existing asset prices, without creating any new productive assets. In India, too, the growth of private investment was hardly visible in 2009, which was clearly reflected in bank credit growth at single-digits.
TAX TIPS
Runaway relatives
Q. We entered, through property dealer, into an agreement with our relatives who are residing in the UK during February 2007 regarding the purchase of a plot where we had been living since 1990. The agreement was valid for six months. My relatives came to India giving us very short time. I got signature, finger impression photographs of sellers, purchasers and witnesses but due to heavy rush of pending registry with Sub Registrar we could not get our registry attested.
Rental income
Ways to save tax
The right loan equation
Entitled to claim deduction
Stamp duty charges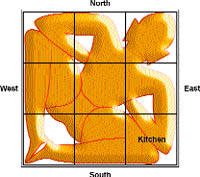 Vaastu decoded
Food for thought
You must have noticed that your LPG cylinder empties slower in summer than winter. This is because the ambient heat in summer is higher. Following the same principle, if the kitchen is located in the hottest zone of the house, then fuel consumption would be minimal. This would in turn mean more savings.
GROUND REALTY
The LIGHT issue
The consumer has nothing to lose by switching over to CFLs. His power bill will scale down and that is always welcome. Only pain in the neck, though, is the initial cost of CFLs. Competition and government incentives may soon push down the cost of CFLs. It is therefore, time for the house-builders to know which CFL they should choose.
REALTY BYTES
Launched
Eldeco had created a new benchmark in North India when it built Eldeco Mansionz in Gurgaon, now the same Mansionz concept has been brought to Ludhiana.