Fighting for a cause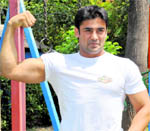 If you are not good in studies, then become a wrestler. An advice from his father worked well for Sangram Singh. His journey from an amateur wrestler to entering professional wrestling through reality show 100 % De Dana Dhan on Colors, Sangram Singh is ready to change the image of pahelwaani in India. In the city to support Save the Girl child cause initiated by Global Punjabi, Sangram Singh defines the fine line between a pahelwaan and a professional wrestler. "Unlike today, when being a pahelwaan means playing the role of bouncers, it meant somebody who is physically and mentally strong." Well, that and also some wham, bam, slam.
laugh out loud
Laughter takes you closer to God. Don't we sinners need that badly? On the World Laughter Day May 2 we attempt to please the almighty and to remind ourselves that there are things worth a laugh. And while doing so, Rajiv Nigam shares some tips on this healthy and happy exercise of muscles.
What the hack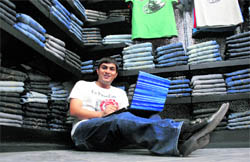 A cab screeches to a halt right in front of Flying Machine sector-17. A young boy in white tee and denim walks towards us, carrying a laptop and smile, which stayed till the end of what we term as the 'ethical conversation.' "He is Ankit Fadia," introduces Prithvi, accompanying him. "Does he look a day more than 20. What on earth is he up to? Peeping into other people's accounts. Let me see if he can break through my account." We were ready to flood him with queries and a personal ID was given to him , which he obviously needed to crack to validate his stance.
Role call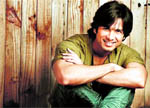 Actor Shahid Kapoor, who broke out of the chocolate boy image in Vishal Bharadwaj's Kaminey, says he doesn't want to play himself in "different costumes". "I don't want to play Shahid in different costumes. I hope I can break that. It has happened a couple of times and I hope I can do it once in a while," Shahid said.


Shahid Kapoor

Not so funny
He is India's best known stand-up comedian who makes laughing matter out of everything from Madonna to Mayawati. But Vir Das, the actor is stepping out of that comfort zone to play the bad guy on the silver screen.
Tale of two states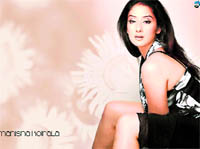 Bollywood diva Manisha Koirala, who is all set to tie the knot with Nepali businessman Samrat Dahal on June 19, says she will definitely have a home in Nepal after marriage and looks forward to spending more time with her parents too. "I have thought of going back to Nepal and spending more time with mom and dad. Just to be with them, give them moral and emotional support. I was planning that when I happened to meet my would-be husband," Manisha said.


Manisha Koirala

One more time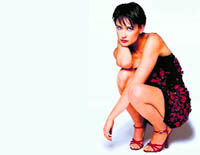 Demi Moore keen to make film with her daughter
Hollywood actress Demi Moore wants to make another film with her daughter Rumer Willis. "Rumer is the only one who is interested in pursuing a career in the entertainment industry and I did a movie with her when she was seven."she said.


Demi Moore

Knotty affair
Singer Mariah Carey and her actor husband Nick Cannon celebrated their second anniversary with their third wedding, hosting a bash at their Hollywood Hills home.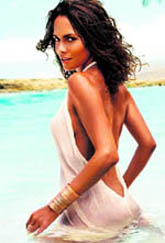 Halle Berry
Age no bar
Hollywood actress Halle Berry's former boyfriend Gabriel Aubry has claimed that the nine year age gap is not to be blamed for their split. According to the Canadian model, the break up of his four and a half year relationship was amicable and denied that the age difference between him and 43-year-old Halle was a factor, as speculated by the media. "While I will not comment on all of the wild inaccuracies being speculated about in the media, I am sad to say that Halle and I have decided together to separate at this time. She is, and will forever be one of the most special and beautiful people that I have ever known, and I am certain that we will continue to have only love and respect for one another," said Aubry.
Fan club
Hollywood superstar Russell Crowe has admitted that he is a great fan of Real Madrid striker Cristiano Ronaldo. The New Zealand-born actor had his picture taken with Ronaldo as well as with defenders Alvaro Arbeloa and Pepe, striker Raul Gonzalez and midfielder Guti.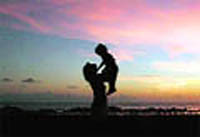 Infant woes
Summers is a difficult season to cope with. It's far more difficult for your newborn. Overdressing, excessive use of diapers could bring a heat rash. Extra cooling of an air conditioner could also be harmful for the little one. Here are some tips that can help you make it better for your little one
Pause…start again
Postmenopausal stress tough to deal with? The solution is not hard to find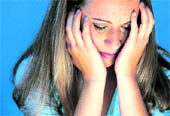 A certain woman patient suffering from multiple problems like body aches, irritability, and sleeplessness…consulted an orthopedician, cardiologist, physician, almost all specialty doctors for treatment. The reason behind the physiological and psychological changes in the body could not be detected until she visited a gynecologist. What seemed a complex health problem rather turned out to be a usual physiological transformation in the body: Menopause. There is no denying the fact that coping with the changes is extremely difficult but as Dr. Swapna Mishra, Gynecologist, Fortis asserts, "A healthy diet, right lifestyle and acceptance of the fact that menopause is not necessarily the sign of body growing old makes it far easier for women to cope with changes." Menopause can in some cases lead to osteoporosis as the content of calcium in bones falls down. Sudden hot flushes is another problem.
Counter effect
Most teenagers don't know what acetaminophen is, despite having taken the over-the-counter analgesic recently, a US study found. The University of Rochester Medical Center Study assessed teens' health literacy.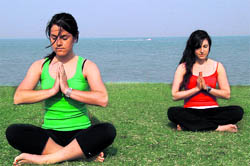 In nature's lap
Can't find time for workouts? Fret not, for a new study claims that five minutes of exercise in a "green space", such as a park or near a lake, is enough to boost your mental health. Researchers in Britain have based their findings on an analysis of evidence from 1,250 people in 10 studies - in fact they found that "green exercise" can boost fast improvements in mood and self-esteem.
BODY wise
Weight & watch

The term weight trainning does not find too much appreciation among women. The reason is the myth that working out with weights will turn them into female body builders. However that is far from true. Women do not, and cannot, naturally produce as much testosterone (one of the main hormones responsible for increasing muscle size) as men, and therefore it is impossible for a woman to gain huge amounts of muscle mass by merely doing some weight training. If women can get past the initial concerns with weight training, they will see that the strength training is an outstanding way to maintain good health and have a toned body.
Young expressions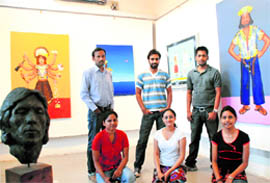 Eight budding artists put together an interesting mix of art
Even though art has become a medium for a better life, the fact remains that art needs appreciation and artist needs patronage. Keeping this in mind, Chandigarh Lalit Kala Academi presented scholarships to eight budding artists from the city under their scholarship scheme started in 2008, to promote and support young talent. And one look at the display of their works at the Art Gallery and Museum-10 highlights the talent we are talking about.
Summer fiesta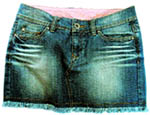 Retrofuturistic design is back this season. Whether it is Micheal Jackson's famous red jacket from the 80's hit track 'Beat It' or Madonna's fashion incarnation in 'Just like a Prayer'.80's is synonymous with the birth of pop and the uprising of punk culture, and experimentation! This summer, relive the 80's with bold and rebellious designs and fashion from Esprit! Experiment your way through the season with a collection inspired by the era of color, volume, and versatility.
Walk another day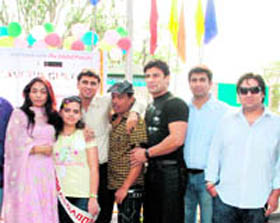 The city saw another bunch of celebrities joining hands for a cause, along with over 2000 school children in a support march held at the Sukhna Lake on Sunday morning. As a part of initiatives undertaken by The Global Punjabi, a social forum and fashion designer Sanjana Jon, the march for saving the girl child had celebrity wrestler Sangram Singh, comedian Rajiv Nigam, Sanjana Jon and eminent personalities from city participating. "The response has been tremendous with so many people joining us for the cause.


(L-R): Sanjana Jon, Rajiv Nigam (with cap), Sangram Singh and Abhijit Sharma



No laughing matter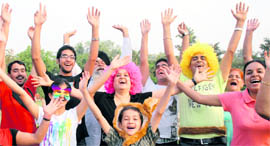 Celebrating the World Laughter Day on May 2, people in the city beat stress with a hearty laugh. Photo: Pradeep Tewari

Spice up
Cooling effect
Many natural ingredients help to cool and refresh the skin during summer. Most fruits can be used for face packs. In fact, ingredients like cucumber, papaya, melons have a cooling effect. These can be used in face masks. They also soothe the skin, while many of them help to remove sweat deposits and reduce oiliness.
Footloose
Bigshoebazaar.com announces its partnership with Adidas, the top sportswear brand to promote ecommerce business. The tie-up inked in April 2010, through this partnership Adidas involved Bigshoebazaar.com to manage, support and to promote their online sales, so that customers can shop for their favorite shoes virtually from anywhere only at a click. The Addidas.com site which is powered by Bigshoebazaar Adidas.com will handle the entire online shopping transaction process, delivery and customer service for three years as per the tie up.