From pink slips to

Pink of health
Hiring environment is turning bullish this fiscal, and job seekers have a lot to rejoice about, writes Charandeep Singh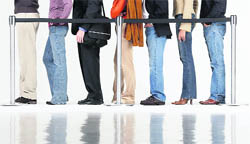 With the economy on track again, and the headhunters back in business looking out for active manpower, "All izz well" seems to be the ruling sentiment in the corporate sector.. Recruitment agencies are in top gear — giving frantic calls to probable candidates, pestering them to change the existing jobs, even profiles sometimes, ensuring suitable fitment in new organisations. All major news items these days carry the tag that the "worst is probably over". Bearing testimony to this fact are the major expansion plans lined up by most companies across all sectors.

Careercature
Sandeep Joshi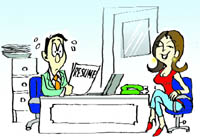 Sir, my permanent address is flat no 123, tweeter gali, face book nagar, my space city.

Career Hotline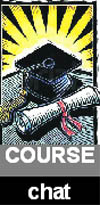 Remote infrastructure managem
Mumbai: N-Power, the Hardware and Networking training wing of Aptech Limited, has launched "NCESE-RIM", an exclusive 19-month programme in Remote Infrastructure Management (RIM). The course has been divided into five terms offering exit profile at the end of each term starting from Hardware Professional, Systems Administrator, Network and Security Administrator, IMS Professional, RIM professional etc. It will also cover new age technologies such as MCTS-Windows7, MCITP Win 2008 Server Administration track, Cloud Computing, IT Infrastructure Library (ITIL), SQL Server installation and configuration, Virtualisation and Desktop Optimisation and many more.
Study Abroad singapore
No more an underdog



Singapore may not be that popular with students from the region, but the country promises a bright future for those wanting to add the punch of a foreign degree to their CV. "Today, our students are attracted to Singapore for its quality and affordable education. Cheaper living and education costs, and comparatively easy visa regulations, make all the difference in view of the dicey situation in countries like the UK and Australia," says Rohit Sethi, a Singapore student visa expert of Jalandhar-based VIEC. Excerpts from an interview:
Fuel sector needs manpower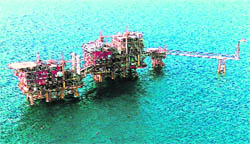 Petroleum is one of the most vital natural resources and a primary source of energy. Concerns of energy security coupled with declining petroleum reserves in the world necessitate the presence of professionals who not only possess the technical knowhow, but are also capable of churning out innovative technology and process to meet the world's ever-growing energy demand.