Cast(e) in love
Aruti Nayar talks to young couples whose love transcends caste and religious divide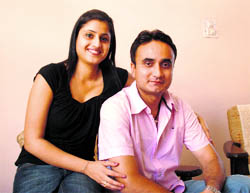 When Manu defined the Varna system, laying down the laws for creating a stratified, hierarchical society, the impulse behind his notion of 'caste' was force, not love. We are no longer living in the age of Manu, and yet caste barriers continue to persist, nay thrive. If anything, caste distinctions have only become more well-entrenched over the centuries. And 'love' that was supposed to bind and unite people has simply gone out of their lives.

Rupal Thakur & Ravindra

For a cause
Rani Breast Cancer Trust is committed to creating awareness among people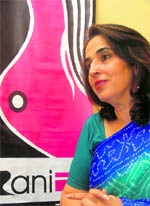 Say it through a bunch of roses, scribble down on a greeting card or just send a nice message across. Needless to say there are umpteen ways of expressing love and care for our near and dear ones. Sitting in her office, going through her notes, Bittu Sandhu, managing trustee of Rani Breast Cancer Trust shares with us an entirely different and heartfelt way of expressing love for the woman in your life- a dotting mother, a caring wife or a helpful sister. "If you value the woman in your life, then motivate and push her to take a mammogram test," says Bittu. And the reason for advocating this form of love is Rani Breast Cancer Trust, which came into being two years back in 2007.


Photo: Vinay Malik
Final designs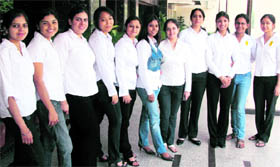 Students of Northern India Institute of Fashion Technology, Mohali during their final diploma project presentations at Hotel Park Grand, Chandigarh
Right choice
First time director Punit Malhotra, nephew of ace designer Manish Malhotra, says he had written the script of directorial debut I Hate Luv Storys with Imran Khan in mind and feels the actor is "simply outstanding" in the film.
Speed scare
Actor Chunky Pandey is on his nerve's end these days because he will be facing none other than the 'Rawalpindi Express', Shoaib Akhtar at the IIFA charity match in Dubai.
Tweet success
Big B congratulates SRK on 400,000 Twitter followers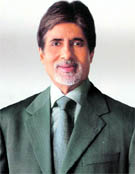 Bollywood megastar Amitabh Bachchan, who joined Twitter a few days ago, congratulated actor Shah Rukh Khan for having as many as 400,000 followers on the microblogging site. "Congrats!! you crossed 400,000... meri gaadi thoda dheeli chal rahi hai (I'm at a slower pace at the moment)," the 67-year-old posted on his Twitter page. Amitabh, who has become a regular on the site now, presently has 98,228 followers. While he writes on his Twitter page couple of times during the day, he also has a blog, a voice blog and a mobile blog.



Amitabh Bachchan

Daddy's guide
Hollywood actor Tom Cruise takes career advice from his four-year-old daughter Suri by discussing his upcoming movie projects. The 47-year-old star, who is married to actress Katie Holmes, describes the story contained in his scripts to Suri and then listens to her questions because he thinks it makes him a better actor.
Hush hush 'affair'

According to Hollywood actress Sarah Jessica Parker, keeping secrets from your husband is the key to a happy married life. The Sex and the City star, who has seven-year-old son James Wilkie and 11-month-old twin daughters Marion and Tabitha with spouse Matthew Broderick believes the key to a good marriage is to retain an air of mystery. "I like having some mystery in our relationship. I like not knowing everything about my husband.


Sarah Jessica Parker

On a confession spree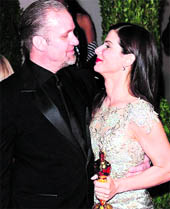 The disgraced husband of Sandra Bullock says the Hollywood actress most likely suspected him of having had affairs throughout their five-year marriage, but he talked his way out of it. Jesse James, 41, said that he admitted to Bullock he cheated on her after the first media report of his affairs surfaced just after she had won her first Oscar in March for The Blind Side."I told her basically everything, that I had affairs outside of our marriage," he said. "I think she's had her suspicions in the past, but, you know. I lied, and lied my way out of it. I lied to everyone about everything, even to myself."


Jesse James with Sandra Bullock

Proxy war


British model Rosie Huntington-Whiteley is reportedly all set to replace Hollywood siren Megan Fox as the leading lady in the upcoming Transformers 3. The 23-year-old British Victoria's Secret model, has been offered the role in the sequel after Fox quit the franchise last week. Director Michael Bay reportedly came to blows with the actress over her plummeting weight. "Her slender physique sparked concern and unhealthy Fox was ordered to put on weight," sources said.


Megan Fox

Rooted to tradition
Shiromani Punjabi singer of the year, Pammi Bai talks about preserving the cultural purity through music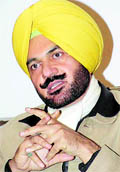 The folklore musical and dancing traditions are an integral part of any culture and shape the lifestyle of its people. But endowed with a rich religious and patriotic heritage, Punjabi culture has no parallel in the world," says the Punjabi folk singer Pammi Bai. He shared his views after being bestowed the prestigious Punjab Language Department's Shiromani Punjabi Singer award, which was presented to him by Sukhbir Singh Badal Deputy CM Punjab. Pammi Bai with two postgraduate degrees and a law degree is hailed as the proponent of Punjabi culture in India and abroad.


Pammi Bai

Dazzle with style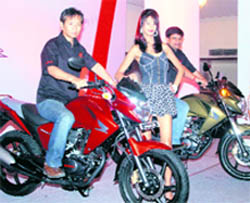 Honda entered in the motorcycle market in India in 2004 with the introduction of Unicorn (now CB Unicorn). CB Unicorn has been refreshed regularly to meet the diversified needs of customers. With one of the most refined engine in the segment, CB Unicorn has created a very premium image among the mature male customers. CB Unicorn will continue to exist in the segment. The CB Unicorn Dazzler that we have launched today is a step further towards adding more value to the much-admired model.
Net gains
Devotional and Sufi singers Kumar Bandhus launched their website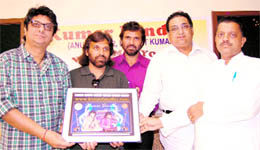 Blessed to sing and propagate devotional music and Sufi spirituality, the young duo of Kumar Bandhus are emerging on the region's musical firmament as the Bhajan and Sufi gayaks. In fact Kumar Bandhus—Anup Kumar and Hemant Kumar—have been pursuing their passion for over two decades since their formative days at Kalka in the foothills of Shivalik.


(L-R): Atul Sharma along with Hemant Kumar and Anup Kumar



Stonewashed
Calvin Klein Jeans presents Spring 2010 for men and women. This season, the collection is sexy, American sportswear that's always modern with pure, simple lines designed in lighter weight materials to lend a softer touch.
Summer treat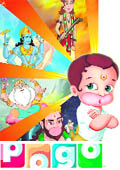 Chill out through the scorching summer heat with India's favourite kids' channel Pogo's, cool programming across May and June. Advance book your Sunday noon shows on Pogo and enjoy all the big cinema action and the best of Indian animation without stepping out in the sun. Topping up the lights camera Pogo Badaa Cinema movie watching experience is an unbelievable offer for viewers as they can win free pizzas during the movie breaks. Kids can tune into the special edition of Pogo's popular movie block – Lights Camera Pogo, Badaa Cinema, starting from May 2 – June 27, Sundays at 12.00 noon, and watch fun movies such as Drona, Detective Nani, Bhootnath, Meerabai Not Out, Return of Hanuman and Chain Kulli Ki Main Kulli (detailed schedule below).
Wedding wows
Marriage ceremony is about turning the moment into memory for life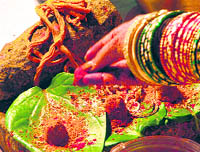 Exchanging rings, taking pheras around the fire or a demure 'kubool hai' - weddings aren't the same sans rituals. The songs and games not only bring couple and their families closer but also add mirth and fun to otherwise solemn ceremonies. Milnis, stealing grooms' shoes, opening kangana, finding your name in mehndi or seeing your newly wed wife in the mirror- the wedding rites help break the ice and pave way for a union that's promised to last forever. We check with city couples who tell us about wedding ceremonies.
Relatively speaking
Rituals bond
Colourful affair


There are thousands of wedding styles prevalent all over the world. Each one is unique and colorful in its own way; however the meaning of all of them is the same, 'a bond which is meant to be forever'. A wedding has great significance in everyone's life. It marks the beginning of a new life. All rituals that take place in a marriage are meant to give blessings to bride and groom.

Vijaylaxmi, Chandigarh

Gen-Yers' trouble
Generation Y, or those born between the 1980s and 90s, generally believe they have a right to entitlement and lack work ethics, according to a new study. Professor Paul Harvey, of the University of Hampshire, conducted a series of studies on a group of Gen-Yers to measure psychological entitlement and narcissism.
Renee Writes
New beginning
We are a couple who have been married for 12 years and been fairly happy together. I am 32 and my husband is a few years elder to me. Suddenly I have started feeling very suffocated in my marriage. I feel like constantly being on the move. We both work and we decided not to have children. Now I wonder if that was a wise decision and may be I should have had kids so that we as a couple could bond in a better fashion. A lot of times I think of having an affair but the idea of stepping out of the safety of my marriage does not appeal to me at all. Help!
Weighty issues


A new study has found that obesity is a risk factor for depressive symptoms, but not for clinical depression, suggesting that weight status could play a part in the development of depression in some teenage girls. "This is important, because depressive symptoms are considered a precursor to major depression," said lead author Kerri Boutelle, associate professor of paediatrics and psychiatry at the University of California, San Diego School of Medicine.