Boom time in valley of gods
Dehradun, Hardwar and Rishikesh have a lot to offer to home buyers, reports Neena Sharma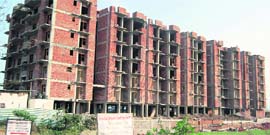 The effects of resurgence in the realty sector have not left the tourism/religious belt of Dehradun, Hardwar and Rishikesh untouched. After a lull, realtors are once again wooing the prospective home buyers in the region with a variety of options tailormade to suit every pocket. Real estate companies are trying to cash in on the demand for houses among young professionals in Tier II and III cities, who are now willing to invest in property.
A 'cool' investment
Property prices have seen a surge in Shimla, writes Charandeep Singh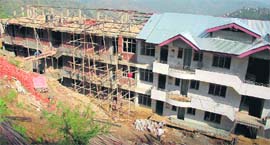 The promotion of Shimla as a tourist destination has not come without its flip side. The 'concrete march' of commercialisation of tourism has robbed the 'Queen of Hills' of its serene ambience. But with commercialisation, the land prices have shot up and so have the rentals.


A residential project under construction in Shimla
Green House
Touch of creativity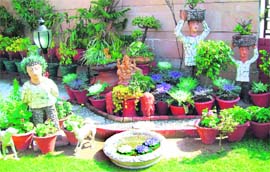 We have discussed how the introduction of various kinds of plants and other adornments can add to the appeal of a garden. The process is endless as there are so many elements that one can play around with. The use of statutes and figurines always enhances the beauty of the green areas in homes. Apart from being a unique mix of the bounties of Nature and of the creative talent of the owner, such additions also create a surprise element.
Tax tips


Exemption on service tax

GPA deal

Setting off STCG
Real Talk


Urgent need for policy reforms
The Omaxe group is one of the leading real estate companies in the country. It has a successful trail in township, group housing, commercial-shopping malls, office space, hotels, bio-tech parks, IT parks, SEZs and a presence in 32 towns in 10 states.

Rohtas Goel