Tranquil retreat
The summer home trend is taking root in the serene Mashobra and Naldehra areas of Himachal. The area is an ideal choice for those looking for a second home in the lap of the Himalayas, writes Charandeep Singh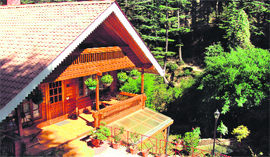 The sweltering sun seems to be in no mood to sympathise barring two three 'timed' drops of showers. How we wish we could escape this sun and enjoy some ethereal moments in the hills far away from the maddening heat and dust of the plains. Now here is a solution to fix this problem once and for all. The builders have started constructing and selling cottages in Mashobra and Naldehra, situated around 35 km from Shimla on the Hindustan Tibet Road. Even government of Himachal Pradesh is drawing up ambitious plans, to promote this area as an international tourist destination.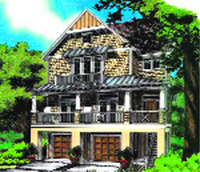 Tread cautiously
With Priyanka Vadra and Preity Zinta building their own private cottages in Mashobra ,owning a property in the area has become fashionable. The area has an easy access as a helipad is in the vicinity and the road is motorable. The area has an easy access as a helipad is in the vicinity and the road is motorable. But, property over here can only be used in summers as winters are quite harsh with temperatures dropping to subzero levels in Naldehra. So these cottages are basically summer houses for the metro jet set.
It pays to be an "outsider"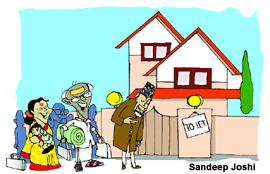 When it comes to taking a house on rent, the "outsider" tag is a huge advantage in Jammu, reports Jupinderjit Singh India is one nation but still people from one state are considered "outsiders" in the other when it comes to renting out a house to them. Be it Punjab or Rajasthan or other parts of the country, the house owners in any state have their own whims and fancies while renting out a house and deciding what could be a good security, in case, the tenant damages some part or refuses to vacate the premises.
Industry divided over price correction
Mumbai: Even as realtors remain upbeat about the growing demand in their sector, the industry stands divided over a possible correction in the skyrocketing prices of residential properties in major Indian metros.
Tax tips


Cost & sale price difference

Loan to son

Tax on insurance claim

Lease out land to wife

Selling inherited house
Tree concern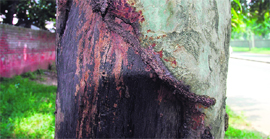 It's tree time. The monsoons are round the corner and everyone, be it an industrialist, real estate owner or even an NGO, wants to go in for planting saplings whether for environmental concern or as a pure business consideration. It is, however, very important to plan and then plant as a tiny sapling planted by you may grow into a 'dangerous tree'.

A damaged tree can be dangerous during the rainy season