More and more Bollywood flicks are based on sports now. Are the directors sticking to the theme sans the masala? Jasmine Singh finds out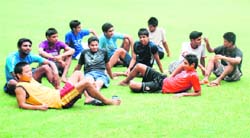 It is not fair to dismiss Bollywood by calling it all fluff; whimsical world that thrives on frivolous themes - young college girl falls in love with a poor guy, father resists, love birds elope, parents track them and wipe them of the face of earth for Qayamat Se Qayamat Tak or two seemingly happy couples staying in posh localities one fine day discover the flaws of their partners, end up finding love outside, endless sobs, heart-rending songs expressing undying love and they vow to Kabhi Alvida Na Kehna!

Anchoring right
Jainendra Singh is one man who witnesses almost all important occasions that matter to India. Be it Republic Day Parade from Rajpath, or Independence Day Celebrations, Surajkund Mela or our own Mango Festival at Pinjore, you are sure to listen to the deep, sombre voice of Jainendra, who has made anchoring his forte.

With a collection of over 500 plants, including some rare varieties, Manorama Garg truly defines what gardening is all about
Sometimes, something that you do to kill your time becomes the only thing you do whether you have or don't have time! Hobby will be an understatement and passion doesn't qualify either. A gradual learning experience may be the answer. "For me its just a way to connect with my surroundings," says Manorama Garg who found her way to stay busy while developing an interest in nature.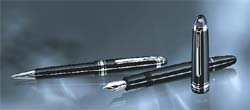 Pen drive
The Montblanc Meisterstück has been regarded for over 85 years as a timeless icon of design and craftsmanship. Montblanc has now taken its icon product to new heights of beauty and exclusivity with the launch of Meisterstück Montblanc Diamond.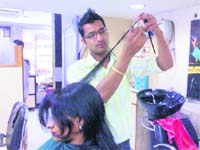 Mane attraction
Take a look at this irony. God made us equal and now we try to do strange things to look and sound different. One look at what hair stylist Naved Ahmed from Shakeel's-17 does validates the point. The hair stylist trains in cutting hair with fire, piece of glass, papercutter and even blindfolded. Now, that's something really whacky to look different!What is the need to look different? "I want to make a mark in life like Sachin Tendulkar.

Cake walk
Residents of Zirakpur now don't have to go Chandigarh for savouring soup or even dim sums. This satellite city is now offering on platter delicious dishes like corn cake, tom yum soup and dim sum.
Spade work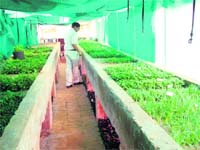 Multiple theory
The wait is over. This seems to be the first of the series of raining spells in this region. It's time for the gardeners to re-enter the 'laboratory' and start with the gardening operations. The most important operation of this time of the year is to multiply plants. What? The spell may not continue? Then get prepared to do the operations in the near future. What matters, however, is the humidity and that 'nip' in the air and that definitely is there.
Net solutions
The rise in cyber crime has spawned the need for more IT professionals to handle hackers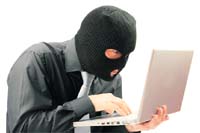 Who can deny there are always two sides to a coin? So, while on one hand technology is moving at the speed of light, giving us state-of-the art methods, on the other it seems to be working on busting these methods. If on one side tech gurus are working towards hi-end technology, the cyber team is active in playing havoc on it. Everything exists in a symbiotic relationship. Now, here's the twist - IT professionals are benefiting from the rise in cyber crime. Interesting? We find out how and why?
BITS AND Bytes
Children and the cyber world
Parents must keep an eye on their children's online activities
Exploring a new world is certainly going to fill us with excitement, trepidation, thrill and a whole bouquet of emotions. For many children, the latest frontier is the cyber world. They explore it, discuss it, use it, share their feelings online ... it is the world which they are totally a part of.
Geek SPEAK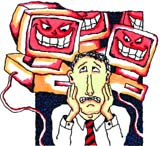 Viral fever
With the growing use of Internet, your mobile phones are no longer safe from virus attacks
Mobile phones are no more phones now; they are like important family members! In case your phone is not working, the first thing you do is get it fixed or else the entire day is spoilt. And it's even worse if a deadly virus freezes your phone, turning it into a useless brick!