Soaring account
A certified course in chartered accountancy can bring world class opportunities for job seekers, says P.S. Rathore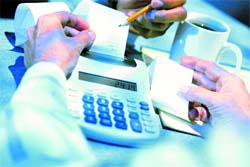 A booming financial sector and the growing importance of financial parameters in all aspects of business have made chartered accountancy a much sought-after career. With rapid growth in the Indian economy, chartered accountants are in great demand. Chartered accountants usually absorb esteemed and respectable posts in an organisation. They are the ones responsible for handling accounts and finance management, deal with money management, plan, analyse and review accounts along with providing financial counsel.
Careercature
Sandeep Joshi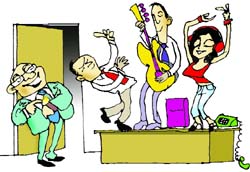 Your stress busting exercise routine may become harmful for the company's health.

On the right path
For students from Punjab and Haryana interested in taking up this profession getting the right guidance for getting admission to and completing the course is a tough quest. Sharad Talwar, CEO of IndiaCan, that provides skill-based training to aspirants, answers some FAQs for CA aspirants. What are the challenges of taking up a course in chartered accountancy? CA students typically shift to metros in pursuit of better facilities but end up loosing time, money and focus when they have to face the complications of day-to-day life in the metros. The problem of migrating to metros like Delhi, Mumbai, Chennai, Kolkata etc is resolved when the students can study as effectively with the same teachers in a better and congenial environment in their hometown.
Ocean of opportunities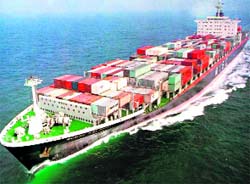 The current Indian economy is witnessing a rapid growth in the logistics industry which ultimately creates a space for the skilled and specialised persons to fulfill the demand of this industry. The term "logistics" defines the management of the flow of goods, information and other resources between the point of origin and the point of consumption in order to meet the requirements of consumers. It involves the integration of information, inventory, transportation, warehousing, material-handling and packaging and is considered to have originated in the military's need to supply themselves with arms, ammunition and rations as they moved from their base to a forward position.
Happiness @ work
Gems of ancient wisdom
One & one can make 11
A companion who is on the same wavelength as you could ease your workload and make you look forward to going to office. Tanaji Malasure and Chhatrapati Shivaji were childhood friends and captured Torana, Purandar and Pratapgarh forts together. On the eve of the wedding of Tanaji's son, Shivaji gave him command of the raid on Kondana fort as only he could conquer it.
Career Hotline
Sing along


Q. I am 20 years old, and come from a middle class family. I want to become singer like Sunidhi or Alka. I want to know about singing competitions and the selection process for these.
A. To begin with, go for auditions for competitions like Antakshari, Sa Re Ga Ma Pa, Indian Idol etc. on TV and other local/national music contests and grab every opportunity to perform on stage and at public functions.
On My OWN
Ruling the NET

Carving a niche for herself in the net-space was a journey full of challenges for Meena Kapoor, co-founder and CEO of Netway India. This gutsy entreprenuer shares her motivating factors
The web space is buzzing with new age entrepreneurs and their enterprises, and Meena Kapoor has the unique distinction of being one of the eminent names amongst a handful of women co-founders and CEOs in the Internet and mobile space in India. She co-founded Netway India Pvt. Ltd in 1999 during the dotcom boom, to launch its flagship brand Astroyogi.com in early 2001. Since then, she has led the firm in evolving its service offerings and expansion across platforms while guiding its growth.
Study Abroad France
French odyssey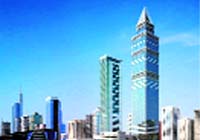 In addition to a good educational experience, studying in France leads to excellent career opportunities internationally after graduation. The country is better known for its high level of technological development, culture and reputation in the education system, which attracts a host of young aspirants year after year. Despite the fact that French is the main language, the medium of instruction is still English in a majority of universities and colleges. No wonder then that students from non-French regions look up to studying in France as a best study abroad option. Even though French is not mandatory for study courses yet it is advisable to learn the language before flying to this francophone.
Old is gold
Cos eye former employees to beat talent crunch
The well-proven adage 'Old is Gold' seems to guide corporates fighting talent shortage, as many entities are re-hiring former employees, a move that helps in saving on recruitment costs as well as time.
news byte
Scholarship for management students
The Padode Foundation under the aegis of Centre for Developmental Education Society, Bangalore, has announced its annual 'merit-cum-means' scholarships to be awarded to meritorious students. Students who are taking admissions to the PGDM (International Business and Finance) programme at the IFIM Business School, Bangalore, can procure this scholarship. Special preference will be given to girls and differently abled meritorious students applying for the scholarships. Students with corresponding scores in XAT/IIFT may also apply for the Padode Foundation scholarships.