Realty upswing
With the shadows of the downturn receding, things are beginning to look rosy in the tricity once again, writes Charandeep Singh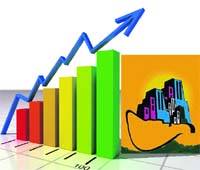 Slump in property prices is a thing of the past, our business is on a roll again, and we are very upbeat about our business prospects as of now", says Sirtaj Sandhu a Mohali-based real estate consultant. His enthusiasm reflects the market sentiment in the tricity area and the increase in the number of property deeds being registered proves the point further. "Serpentine queues outside the office of revenue officer have become a common sight. The number of deals being finalised has increased, and so have the queries", reveals an upbeat Sirtaj.
Tax tips
S.C. Vasudeva

Assets covered by wealth tax

Wealth tax payment

Erroneous interpretation

The loan factor

Entitled to deduction

Delay in possession and capital gain
Dicey investment
Various factors can negatively affect the value of one's real estate assets. Being aware of these is an inalienable part of successful property investment.
GREEN HOUSE
Tender care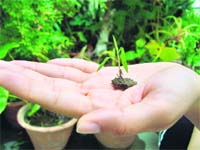 This is the ideal time to plant new additions in your garden. Just as the ideal conditions for planting new plants last for a short time, the kind of plants that are advised to be planted at this time are also restricted i.e. only the evergreen plants that don't shed leaves during winters are planted.As the plants have a limited planting time in a year, it is all the more important to make sure that there is minimum or no mortality. Losing a plant means losing a year. They have to be brought, planted and reared with motherly care.
DLF can't 'afford' affordable housing
Realty major DLF may withdraw from the much-hyped affordable houses as low margins under the scheme are unattractive. The firm is grappling with 25 per cent rise in net debt to Rs 18,463 crore.
REALTY BYTES
Date with Seasons
After successfully launching the most acclaimed residential project 'Paras Tierea' in Noida sector 137, Paras Buildtech India Pvt. Ltd. has announced the launch of Paras Seasons. It is an affordable premium housing project in Sector 168, Noida.