Luxury rides high
Affordable housing is and will remain the catchword of the Indian realty sector, but it is not the only segment that is generating demand at present. The luxury segment, too, has seen an upswing in the wake of the revival of the sector. If one goes by the number of projects that have been launched in this segment over the past few months, it becomes amply clear that the luxury segment is brimming with possibilities.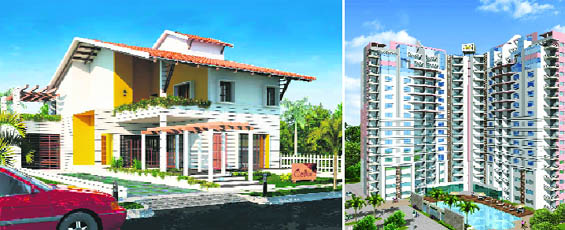 The luxury housing segment provides a huge variety right from independent floors, penthouses and condos to majestic villas
Tax tips
Capital gain on power of attorney
Q. Can you please send me a solution for following questions:
Suppose a person is given the power of attorney in favour of the buyer without registering it in his favour. Does a transfer of power of attorney attract capital gains in the hands of seller?
If yes, then what are the exemptions available for the seller to plan his capital gains?
No exemption
Invest to save tax
Time limit issue
Joint loan
NRI deal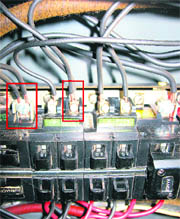 GROUND REALTY
Safety can't be short-circuited
One keeps hearing about the instances of buildings catching fire due to short circuits. A fire broke out in Government Rajindra Hospital, Patiala, a few months ago and many newly-born babies were burnt alive. The reason for it was said to be short-circuit in the electrical wiring system of the place. Then, there was the news of a fire breaking out in Nagpal Hospital, Bathinda. Again, it was due to some short circuit. These unfortunate incidents could have been avoided if care had been taken to timely check and update the electrical wiring of the buildings. Electrical wiring is done when a building is constructed. Thereafter, usually one forgets all about it.
Mall on campus
With the trend of malls and shopping arcades becoming popular in cities and along the highways in the state, it now seems to be the turn of campuses of institutes to have multi-storey shopping centres catering exclusively to students and faculty members.
Problem of plenty in commercial arena
New Delhi: India's realty sector is likely to face the problem of plenty with office rental space set to outstrip demand resulting in a further drop in rentals, according to a report released recently.
REALTY BYTES
Mantri Developers gets Brand Excellence award
Chennai: Real estate developer Mantri Developers was awarded Brand Excellence award in the Construction and Real Estate category by the Singapore Asian Council.
Luxury apartments in Jammu
Ashiana Housing Q1 revenue up