Deeply embedded
Usha Albuquerque on specialisation in embedded digital systems after computer engineering to boost their prospects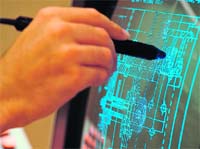 Today the computer runs our lives. Many among us suffer severe withdrawal symptoms if they are too far away from laptops or Blackberrys. Computers do everything for us – connect with friends and colleagues, give us the daily news, study material, ideas, movies, music, the works, just about anything and everything. Computer applications are so vast and varied — ranging from space exploration to banking, from communications to entertainment — that every organisation uses computer technology.

Two courses in one go

Pharma choice

Specialisation in genetics

Family can accompany you to B-school

Age matters
News BRIEFS
GADVASU scientist honoured
Dr Pritam Kaur Sidhu working as Toxicologist in the Department of Epidemiology and Preventive Veterinary Medicine, College of Veterinary Science, GADVASU, Ludhiana, was invited by the University of London as a guest speaker in the International Symposium held at Royal Veterinary College, London. Dr Sidhu delivered a lecture on "PK-PD modeling of antimicrobials" there.
Nurture Innovation
Deepak Kaistha
Today's marketplace is dynamic and the market demand changes every other day. So, the best response to the ever dynamic market is to innovate, to have new, fresh and different ideas and strategies to beat competition.


Careercature
Sandeep Joshi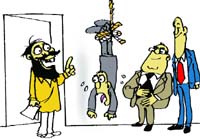 Have patience. This is the seventh exercise in the "top 10 stress management techniques'.

ON MY own
Testing waters
Arupjyoti Gogoi
The road to entrepreneurship may be uneven, but the happiness of owning a business often makes the journey more pleasurable". These words of Rajendra Kumar's father inspired him to launch his own venture. Kumar, an MBA, is a young entrepreneur whose venture — AquaFit+, in the water purifier segment — is an endeavour to offer high quality products at affordable prices in the rural market.
Twinning — the winning mantra
R.M.S. Atwal
Since the expansion of modern technology via the Internet has helped squeezed the whole world into one global village, a 'revolution' of sorts has come in the realms of higher education in India and abroad. Blurring boundaries, a student can get the best of both worlds anywhere anytime in a most cost-effective way, fighting global recession.
Attrition at top
Amid the improving economic climate, at least one in every two companies surveyed in North America saw their top performing workers leaving them in the first six months of this year, said a survey.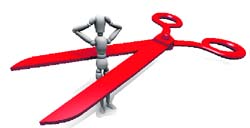 No insurance against job cuts
The dynamics of life insurance industry are set to change from September, and this may affect the job scene negatively, writes Charandeep Singh
The life insurance industry in India is all set to go under a paradigm change from September 1. While the investor is bound to gain from it and it would make the business of life insurance in India long term, on the jobs front the news doesn't seem to be that sunny.
Dairy training concludes
A 15-day dairy farming training course for the farmers of Punjab and neighbouring states was organised at Guru Angad Dev Veterinary and Animal Sciences University (GADVASU), Ludhiana recently. Dr H.K. Verma, Course Director, Prof-cum-Head, Department of Veterinary and Animal Husbandry Extension Education, said that after this basic training the farmers could go in for commercial level training organised by the university or have a hands on training on other aspects of dairy farming like AI training programme organised by the Dairy Development Department and Animal Husbandry Department of Punjab.
Happiness work
The customer is not a fool
Gems of ancient wisdom
For most of us, the consumer of our product is a distance away. But that doesn't mean you can take him for a ride. Always remember he is bright enough to spot your mistakes and move over to an alternative if your carelessness exceeds tolerable limits.