The right vision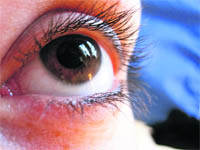 The maintenance of ocular health and correction of eye problems that lead to loss of vision or vision impairment contributes greatly to the ability to enjoy the longer lifespan that modern medicine has made possible.As per wikipedia definition optometry is concerned with eyes, vision, visual systems, and vision information processing in humans. Optometrists are also qualified to diagnose and treat eye diseases such as infections and glaucoma.

Lecturership eligibility tests

DRDO, a promising future

Don't pay for placement

Banking dilemma
Study Abroad New Zealand
Tackling fund hassles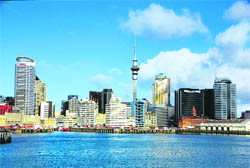 In a move to speed up student visa process and to dispel Indian students' fiscal worries, the New Zealand High Commission in New Delhi has come up with the Funds Transfer Scheme (FTS) which will allow Indian parents have control over the amount of money that their children will have access to in the kiwi land."This scheme will make it a lot easier than the current available alternatives where a range of documentation is required and a bank loan must be taken," said Nicole Topfer, the Acting Manager of Immigration, New Zealand, in India.


Careercature
Sandeep Joshi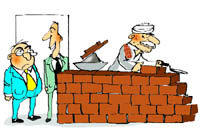 The boss wanted me to hire someone who could build a strong company.

The winning combo
The increasing use of technology in HR functions has added an extra punch to its role in an organisation, writes Ragini Gulati
The success of any business venture hinges on the effective and sensitive handling of its most important asset — the workforce. And this comes under the purview of the human resource department.
Success rides on TQP
Have you ever wondered why some individuals, organisations, or countries are more successful than others? It is not a secret.
Food for thought
Workers value growth more
Employees value growth more than compensation when it comes to choosing an organisation, according to a survey by headhunting firm Executive Access.According to the survey of over 500 employees working in more than 50 companies, jobs that offer faster growth are preferred by employees across various executive levels.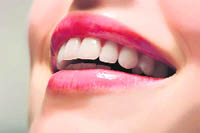 Dental assistance a growing field
Dental Assistance is one of the branches of the dental care profession that is fast becoming popular in our country and offers a good career choice to youngsters. Assistants are an important part and an asset of the dental care team. They increase the efficiency of oral treatments. The assistants in dental care need to be excellent in communication and people skills besides having a sound technical training.
Happiness work
The worthy will show up if you look
Gems of ancient wisdom
For a boss, identifying a few good men is not difficult. You just have to look and the quality of work done by juniors will easily help separate the chaff from the grain.To save his ship caught in a storm, trader Bhai Makhan Shah made a silent prayer to the guru for help and vowed to donate 500 gold mohurs.