Are you GAME for it?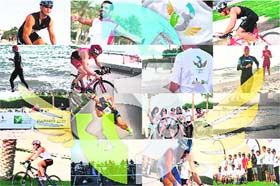 Love for sports and a penchant for management can lead you to the thrilling and glamorous field of sports management, writes Usha Albuquerque
A few years ago the only sport that got any TV coverage was cricket. The only sport that most youngsters wanted to take up was cricket. With little money and less hope of success, sports have for years taken a backseat even in urban well-to-do India.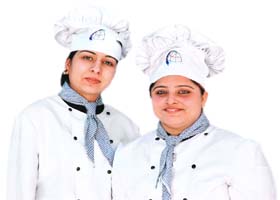 TREND MILL
Culinary queens
Women can dish out an excellent career recipes by becoming professional chefs, writes Hemant Kumar Kochar
They may admire the drive and skill of women contestants in Master Chef India contest, but a large majority of avid viewers are skeptical about their success in this profession. Reason? Though women have always been typecast in the role of a home maker with looking after children and take care of household chores like cooking being their main duties, but surprisingly very few women were accepted into professional kitchens till recently.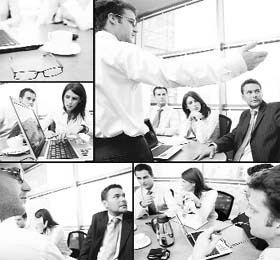 OFFICE MANTRA
No lip service, please
Service provided with sincerity and honesty will go a long way in enhancing the worth of the service provider as well as the company, writes D.C. Sharma
Motivation guru Jim Rohn says that in order to get what you want means to help others get what they want. In the modern marketing scenario people are just into money making. Almost 80 per cent bosses encourage their workers to get clients by hook or by crook little realising that the satisfaction they get by doing so is very transitory just like standing on a pedestal of sand.
Women in danger zone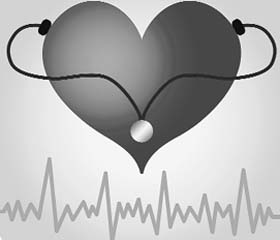 Women in jobs characterised by high demands and low control, as well as jobs with high demands but a high sense of control are at higher risk for heart disease long term
A new research has revealed that women who are under high job strain have a 40 per cent increased risk of cardiovascular disease and the need for procedures to open blocked arteries, compared to those with low job strain. In addition, job insecurity was associated with risk factors for cardiovascular disease such as high blood pressure, increased cholesterol and excess body weight.
Catching them young
Over 3,000 students of Manav Rachna International University and 5,000 children at the Manav Rachna International Schools in Gurgaon and Faridabad will benefit from skill-centric courses soon. Aspire, a Gurgaon-based company engaged in embedded employability education and skills development, has announced a five-year, exclusive partnership for India with iCarnegie, a subsidiary of Carnegie Mellon University, Pittsburgh, PA (USA); and, a five-year collaboration with Manav Rachna Educational Institutions (MREI) at the MRIU campus in Faridabad.


Careercature
Sandeep Joshi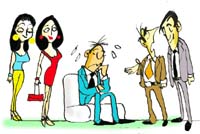 Sir, this is the new batch of motivational speakers recruited to motivate the earlier one.

Australia ups English standards for students
Australian Immigration Minister Chris Bowen has reportedly imposed serious standards of English on the country's multi-billion-dollar international student business by changing its skilled migration test to favour potential migrants with higher skills, experience and better command over the English language.
FOOD FOR THOUGHT
Presenteeism picture
Washington: Presenteeism, a word that applies to people who are less productive at work because of health issues, costs employers as much as three times the dollar amount as absenteeism in terms of lost productivity, some scholars have estimated. But researchers at University of Michigan believe those numbers may be inaccurate.
Happiness @ work
Gems of ancient wisdom
Captain, lead
Becoming a boss not only means a raise in pay or rank, but also an increase in responsibilities and perspective. Show you are worthy of that promotion lest you and your juniors should suffer. When the siege of Anandpur Sahib had dragged on for six long months, Guru Gobind Singh decided to rise to the occasion.

Career Hotline
Pervin Malhotra

Essentials of entrepreneurship

Actuarial facts

Scope for medical professionals in BPOs

The research route