ADvantage
Advertising offers an exciting opportunity to those with the power of persuasion and a creative bent of mind, writes Usha Albuquerque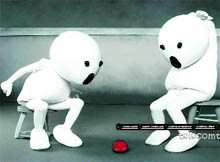 Newspapers and magazines, radio spots, film and television commercials, computer websites, hoardings; exhibitions, market stalls, sponsorship of events and so on bombard us with thousands of persuasive messages every day. Advertising is used to persuade people to buy a particular product or service, to create a positive image of a company or organisation and to inform people or create awareness on issues of public interest and concern. It is possibly that aspect of mass communication that is at the same time colourful, inventive, eclectic as well as highly competitive. A field that brings together the pen-chewing copywriter, the long haired creative director as well as the corporate marketing management type — advertising is many things to many people.
Career Hotline


Get a grip
Pervin Malhotra
Right STATISTICS

Amazing world of stem cell research

To be or not to be

For the love of filmmaking
Careercature
Sandeep Joshi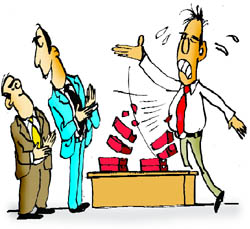 Great! Only a person with this mood can handle our aggressive campaign.

HIRING ON A HIGH
Auto sector in fast lane
Due to its forward and backward links with several key segments of the economy, the auto industry has a strong multiplier effect and is capable of being the driver of economic growth. A study by Naukri.com, on the job scenario of the auto sector shows that the sector has clearly revived from the pangs of the slowdown.
Indian SMEs bullish
Indian entrepreneurs are more bullish on economic growth than their global counterparts and will be on a hiring spree in the next six months, says a survey by workplace solutions provider Regus.
Full-time work grows less attractive for moms
In less than a decade of craze for full-time jobs, suddenly the severe competition among the children seem to have compelled mothers with minor children (ages 17 and under) to prefer working part time rather than full-time to enable them to spend maximum time with their kids. These are the findings of a study carried out by the Assocham on — "Women preference towards work".
Work, home boundaries blur
A new study has claimed that that for every one hour of non-work activity in the office, there are three hours spent on job-related tasks at home. Study by Jeffery Cole, director at the Center for the Digital Future, conducted the research.
Happiness @ work
Gems of ancient wisdom
Take a second opinion
While taking important decisions, don't just rely on yourself or on one adviser. Seek opinions of many persons to develop a more correct view. When Arjuna abducted Subhadra, the Yadava princess, the Yadavas, led by Balarama, wanted to kill him. But Krishna said, "No one, save Shiva, can defeat Arjuna. If you don't want to return dead or defeated, give your blessings to the couple."
Smart shift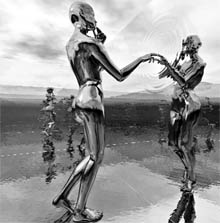 Anil Mathur was CEO of a multi-national company, but his heart was in making and experimenting with dishes from across the world. His boardroom meetings and juggling mathematical figures left him listless by the end of the day as his hands itched to create fascinating flavours. After struggling with himself for a few years he decided to make the career switch and he left his job and joined a five-star hotel after getting a degree in hotel management. While the switch was a smooth and a satisfying one for Mathur as he had enough grit and financial corpus to sail through the initial tough days in the new field. But leaving a known world to venture into the unknown is not always a wise step as a change of careers can drastically alter your life path.
Secure ground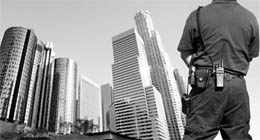 Security concerns have become top priority in the modern day world as all of us need security at every point of life. To fulfil this apex need we require better security management so that threats to one's security can be dealt with effectively. Security management does not deal only with physical security as cyber security, too, is a major concern for companies that have crucial information embedded in their computers.