Off to foreign shores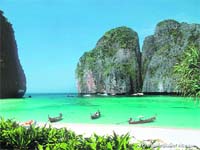 Nowadays, a trip to Singapore, Malaysia or Thailand, costs more or less the same as one to Goa or Kerala
December is here and so is the holiday season. But changing the concept of vacations from 'in the country' (read Goa, Kerela and apna Himachal) to going abroad, it's the idea of a holiday off shore that got us talking to people about the idea of a perfect getaway.



A panoramic view of a beach in Thailand
Director Navaniat Singh shares what it takes to make a good Punjabi movie
Hope is the best thing, probably one of the finest things, and no good thing ever dies.' Almost 15 minutes in conversation with this 30-year-old director Navaniat Singh, who is already three movies old, brings out the Tim Robbins of Shawshank Redemption.

Rannvijay shoots for Navaniat Singh's film Dharti


Actor Returns
Internationally acclaimed Indian film and television star Kabir Bedi is everywhere. Very shortly he will be seen with Harbhajan Maan in a Punjabi film. After Doordarshan's Bible ki Kahaniyaan in 1995, Kabir's first big show which explores how the ones in power exploit the people in the name of religion.

Anushka waits for Band Baaja…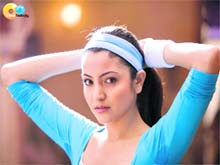 She made her much-talked about debut opposite the Badshah of Bollywood Shah Rukh Khan, but it is her third and upcoming film Band Baaja Baarat which is the most important movie in her career, says actor Anushka Sharma.The actor who shot to instant fame with her role in the 2008 hit Rab Ne Bana Di Jodi, says that she was a lot more involved in the making of her latest film."This is one film which I have thought about a lot. When compared to my first two films, there is too much of me out here, which only makes it further special and important.
Imran loves love stories
Imran Khan is very much the Bollywood chocolate boy and he's happy that his fans adore him in romantic movies like "Break Ke Baad", but the actor wants to experiment with other genres.
Hilary loves hiking

Oscar-winning actor Hilary Swank gets inspired whenever she goes hiking with her dogs as she has nothing else to think about then.The Million Dollar Baby often goes climbing in the Hollywood Hills with her dogs which helps her to have a clear mind and come up with good ideas."When I climb, I sometimes get good ideas. I'm not supposed to be doing anything else, so things pop up. It's interesting," said the 36-year-old actor.Swank, who grew up in a trailer park says she is determined to succeed in whatever she does and isn't afraid to make risky choices.
Mansion not!
Reese Witherspoon buys Steven Seagal's mansion for $ 7 million
Hollywood actor Reese Witherspoon has reportedly splurged $ 7 million to purchase action star Steven Seagal's mansion.The Oscar-winning actor, who divorced Ryan Phillippe in 2007, will be moving out of the marital home she shared with the actor and their two children.
Is Jake dating Swift?
Jake Gyllenhaal just gave a smile when he was recently asked about his rumoured romance with Taylor Swift. The Hollywood hottie flew into Sydney with actor Anne Hathaway this weekend for the premiere of their new movie Love & Other Drugs.
Pradeep and Anu Goel's house in Panchkula is a marvel in wood and green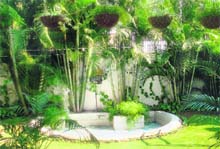 This beautiful home changes style every season, courtesy the amazing collection of plants. Anu and Pradeep Goyal's one-kanal house in Panchkula has been adjudged the 'best garden in home' by the Haryana administration for quite a number of years now. One visit, and you know why!Rows of flowers and greenery in planters adjusted in different levels, baskets hanging from ceiling, 'purdah bel' covering the windows and garden seating, indeed a serene dreamland.

Get glowing
So what is your resolution for the New Year? Lose weight? Exercise more? Quit junk food? Those are certainly the traditional ones that we have all made in the past.



wheel of fortune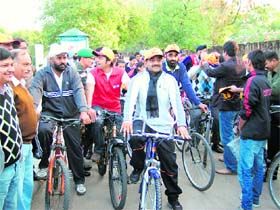 Greenathon, a rally organised by Big FM, was flagged-off from Rock Garden by Home Secretary Ram Niwas. The participants were riding their cycles at the Sukhna Lake road and later moved on to their work places on them. RJ Anubhav led the Greenathon.
Signature style
As the winter sets in, it's time to take out your woollens and get cozy in the warmth of those knitty knots. Liven up this winter with edgy styling, fashionable fits and playful detailing as John Players lines up an array of outerwear range from formal suits, casual jackets, to blazers and pullovers.
Spade work
Rosy picture
Living in the city of roses, with Asia's biggest rose garden, I wish the proud residents should have the basic information about roses. It is the time and season for thinking about this flower. Rose is not just another flower; it is the queen of flowers. But there are some aspects of roses that have not been touched as yet. When we talk about roses the only picture that we see is the half opened singular bud borne on a shrub. But roses have many other kinds.
Bits about Bytes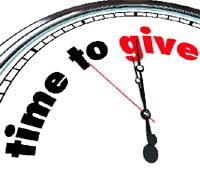 Time to give
We are all proud because of the charitable act of one - Wipro chairman, Azim Premji, who is said to be India's third-richest man, has committed $2 billion to charity, to education specifically.Premji has long and fairly silently been involved in various initiatives to help education of children. Now, he has upped the ante and given what is estimated to be about nine per cent of his personal wealth to the cause. The point to note is that he has given his personal wealth, not funds generated out of his company profits.
Music to the ear
Sony is all set to add vividness in your life with the ultra chic and super stylish range of E-Series Walkman. Available in delightful colours like gold, red and black, this innovative product is designed for the young and the young at heart.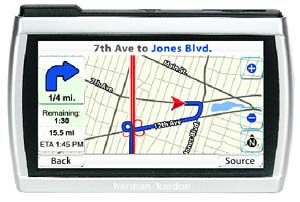 Geek SPEAK
Know your POSITION
Global Positioning System (GPS) is new to our country and not understood very well as of now, but GPS forms the base of most of the wonderful gadgets that we boast of today.The GPS uses satellite navigation system, which helps us reach unknown locations without seeking directions. It has been used by the Armed forces all around the world, as also by the automotive industry.
Power TV
Toshiba, a global leader in advanced technology, today revolutionized the LCD TV market in India with the launch of the world's first Led TVs with integrated battery back-up. In addition, the company also launched a flagship Led TV and its first ever 3D Led TV for the Indian market, strengthening its existing line-up of flat panel TVs with the addition of 10 new models across LED & LCD technologies.