On wings of Hope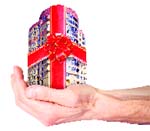 After the roller-coaster ride of the past few years, the Indian realty sector is entering the second decade of the millennium on a positive note. Buoyed by a soaring economy and customer confidence, the residential segment is in for another bright phase in 2011,writes Geetu Vaid
The New Year is the time for new beginnings, new hopes and renewed vigour, and all these are multiplied manifold when the year trapezes in with a new decade. 2011 begins on this positive note for the realty sector as after almost 18 months of steady growth, the sector is all set to scale new peaks in the next few months, thus paving the way for a bountiful decade.
TAX TIPS


Change in WILL


Can't claim deduction


Sale of ancestral property


Rebate on rent and loan repayment


Terms for tax exemption
LAUNCH PAD
Jacaranda Heights
Falcon Realty Services Pvt. Ltd, has launched 'Jacaranda Heights' as part of its 'Global Eco City' project on NH-8 in the Delhi-Mumbai Industrial Corridor (DMIC). Jacaranda Heights is a set of premium condominium with 1 BHK, 2BHK, 3 BHK and 4BHK apartments priced at Rs 13.25 lakh to 45 lakh onwards.
GREEN HOUSE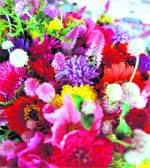 The language of flowers
Gardens and flower beds laden with blooms surely add a lot of warmth to the chilly air. The bright and glossy colours of flowers make even a simple stroll in a park a memorable experience. Of late, the exchanging of flowers and bouquets has increased and these are in much demand. Our scriptures also have mention of various kinds of flowers.Brahma is said to have emerged from the naval of lord Vishnu sitting on a lotus. The mythology also has it that when Brahma visited vaikunth, he acknowledged a bold yellow rose to be the best of all flowers. So what better time to talk about flowers than the 'season of flowers'.
VOICES VIEWPOINTS
Industry mavens share their hopes and aspirations for 2011
VP, Sales & Marketing, Paras Buildtech India "The focus of real estate sector has been mainly on affordable housing in 2010 and it is expected to remain so in 2011. A lot of talk about stagnation in real estate market has been doing the rounds. However, I feel that there might not be a massive increase in prices but there will be a healthy growth in 2011 also.
POLICY BLUES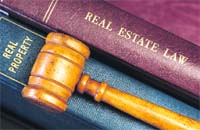 House Tax muddle
Property owners in the urban areas of Punjab are virtually paying a heavy price for laxity on the part of the Present State Government. The thorn in the flesh in this case is the exorbitant House Tax levied by the Municipal Corporations/Committees in the state. The House Tax laws are outdated and have remained unchanged since the inception of The Punjab Land Revenue Act, 1887 (Act No. 17 of 1887).
NHB to prevent housing loan defaults
To prevent default in home loans, housing finance regulator NHB has asked the lenders to provide loans up to only 80 per cent of the value of property in case individual borrowers seek more than Rs 20 lakh of loans.