The DIRECT route to success
Direct selling is a Rs 3,330 crore industry that has provided income opportunity to over 1.8 million persons in India. Worldwide, this industry is estimated to be worth $115 billion. Bill Pinckney writes about the opportunities offered by this industry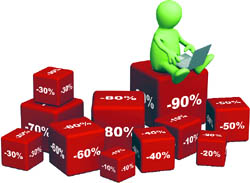 Direct Selling is a method of selling products and services, in a face-to-face manner, away from a fixed location, usually through personal explanation or demonstration. More importantly, direct selling offers individuals an opportunity to own their independent business after making a nominal investment. Earlier, it was considered an independent business opportunity to supplement family income. But direct selling has today achieved industry status. A large number of individuals have taken up direct selling on a full-time basis.
Career Hotline


Think twice
n Preparing for GMAT
n Talk it over
n Physio facts
n Focus on entrance tests
WINNING STRATEGY
Setting a benchmark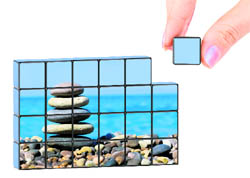 There is no such thing as a permanently great company, nor a permanently great industry. But there are permanently great strategic moves." When Google was launched in 1997 as a search engine, Reliance Communications in 2001, the services they offered were unprecedented. They had come up with business ideas which had never been heard of, and thus had never had a market for the same. But once the search engine caught the imagination of the people and the telecom giant made it possible for the common man to use mobile phones, it created a vast market, and an untapped potential waiting to be captured all the while.
STUDY ABROAD- I
Get your facts right
As students prepare for a fresh intake in universities abroad, R.M.S Atwal puts together a step-by-step guide for their visa application process for some key study destinations
New year resolutions
Jobs on Americans' minds
Most Americans made work-related New Year's resolutions this year, be they to try to change jobs or get a raise or promotion at their current workplace, according to a survey released last Friday.
Say no to excuses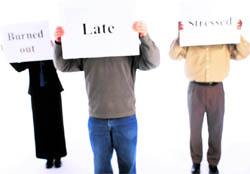 Do you make an excuse every time you miss a deadline at workplace? If yes, then you stand doubly harmed. First, you lose your reputation as your fib will be exposed sooner or later. Secondly, by justifying your excuses you bring more negativity to your life and efficiency. Thus the more excuses you make, the more harm you suffer. So if you are in the habit of making an excuse every now and then, it will be better to take remedial steps as soon as possible. Here is how you can root out this dangerous habit forever.
Careercature
Sandeep Joshi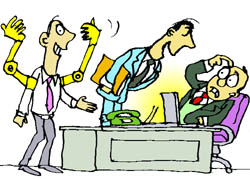 Sir, this is the latest 2011 model cost-effective worker. He is more productive and loyal, and seeks no perks and incentives.

Course watch
BSE Training Institute inks MoU with IGNOU
BSE Training Institute Ltd (BTIL) has signed an MoU with Indira Gandhi National Open University (IGNOU) to launch a two-year, full-time MBA course specialising in Financial Markets.
High demand for skilled workers
There is a growing demand for highly-skilled workforce worldwide, including in developing nations like India, where only about 25 per cent of professionals are considered employable in multinational companies, according to a World Economic Forum (WEF) report.
LEGAL PROCESS OUTSOURCING
FUTURE PERFECT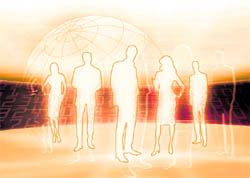 Legal Process Outsourcing is the buzzword among the law aspirants nowadays. If you are planning to pursue law as a career, LPO industry may be the right destination. It provides excellent working opportunity along with global exposure. Strategies like cost minimisation for sustained growth in the current economic scenario have made corporates outsource their highly expansive legal work to countries like India, South Africa and the Philippines. India is considered to be the biggest LPO market in the world.
Gender bias, a reality
Researchers have said that even in today's times, gender discrimination at workplace is still very much alive and kicking. Men and women in jobs that are generally associated with the other sex are judged more harshly when they make mistakes and are constantly in danger of falling off a "glass cliff" in the workplace, experts said.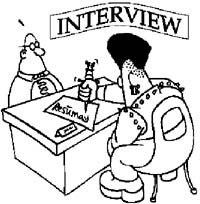 Happiness @ work
Gems of ancient wisdom
Avoid selection sans consideration
It is better to take one's time and choose the right people for the job than selecting a herd in a hurry and then wasting time trying to fit round pegs in square holes. Even after they were bound in friendship, Sugriva checked out Rama's skills before taking on the might of Vaanara King Vaali. Rama kicked Dundubhi's skeleton (a demon in the form of a buffalo whom Vaali had killed and had flung him away nine miles) 90 miles away and then pierced seven trees with a single arrow to convince Sugriva.