Taste of international class
The realty scene in Punjab is getting an international touch with several top notch companies coming up with projects in the residential and hospitality sectors, writes Charandeep Singh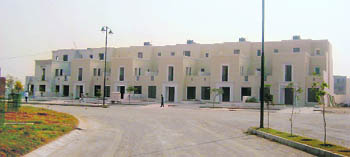 Prosperity and love for all things 'phoren' is the hallmark of Punjab and Punjabis. Little wonder then that these characteristic traits of Punjabis have trickled down to their lifestyle choices as well. This fact is evident from a flurry of blue-chip projects coming up in the form of 'integrated townships' or luxe hospitality sector projects coming up in collaboration with multinational giants. These companies hold the promise of giving a taste of international lifestyle to Punjabis, who are willing to shell out hefty sums to enjoy this privileged lifestyle.
TAX TIPS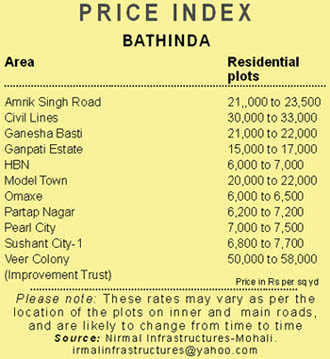 Right steps to save tax
Q. I had purchased a house in October, 1976 for Rs 1 lakh. I entered into an agreement in respect of the said property in May, 1985 for sale consideration of Rs 3 lakh. I had received an advance of Rs 20,000 and the possession and the execution of the sale deed was to be carried out within a period of three months from the date of the agreement to sell. The possession of the house property was, however, not handed over as the purchaser did not come forward to pay the balance amount. I had forfeited the amount of Rs 20,000 received as advance. I have now sold the property in September, 2010 for a sum of Rs 21 lakh. Please enlighten me as to how the capital gain is to be computed? What steps should I take to save the tax leviable on such capital gain?
GREEN HOUSE
Sturdy grace
Ficus species plants are considered one of the most ancient trees. These have found favour with horticulturalists because of their hardiness and growth characteristics. With the judicious use of diiferent plants of the Ficus species, one can give a garden a deep and filled look besides adding a lot of colour. Some of these trees like bohr, peepal etc are revered in the Hindu mythology and are even worshipped.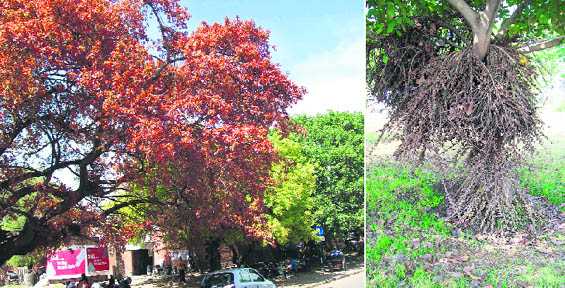 Ficus species trees in different moods
Boom before correction
Housing regulator, NHB, which is awaiting $ 500 million loan from the World Bank for low cost housing, has said that property prices would rise in the next one year, but that would result in correction in these rates in all the metros subsequently.
Driving factor
Credit rating agency Fitch Ratings has said the demand for residential units, driven by high growth rate in the Indian economy and rapid urbanisation, are the main drivers for the real estate growth in the medium term.
REALTY BYTES
Workshop for home buyers
As a step to protect the interests of home buyers, the National Real Estate Development Council (NAREDCO), the industry body under the Union Ministry of Housing and Urban Poverty Alleviation, organised a first-of-its-kind workshop for home buyers to educate them on crucial issues like quality assessment, financing, tax saving etc during its 10th National Convention in New Delhi recently.
LAUNCH pad
GULSHAN I HOMZ
Gulshan Homz recently launched Gulshan I Homz at Noida Extension. The project will have earth quake resistant design, rainwater harvesting, immaculate landscape, 24x7 security, power back up, amphitheatre, state of the art gymnasium, cabs on call, steam/sauna/massage rooms, indoor games, swimming pool, coffee shop, unisex salon, party hall, laundry services, club facilities and to top them all a in compound OPD, ambulance on call, doctors on call, stretcher lifts and wheel chairs for elderly and sick.