After the movie The Social Network that has bagged four Golden Globe Awards, the knowledge about popular social networking site Facebook has grown manifold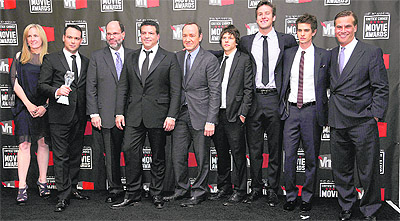 For generation Facebook — which begins its day with who's doing what on Facebook to calling it a day with 'had a long tiring day' or 'had a blast today — the good news is that the movie The Social Network bags four Golden Globe Awards, including the one for best drama.

The cast and crew of the movie The Social Network With the latest increase, petrol prices have hit the roof. Time is not far when people would prefer to gift petrol to their loved ones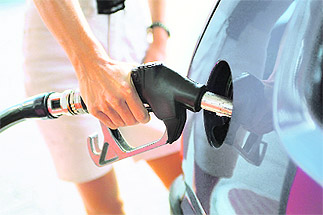 Wish we could have availed this rare opportunity before Christmas; even better if the wisdom had dawned upon us before Diwali. It's better late than never though, let's pledge to make the most of this Valentine's Day - buy your loved one a gift of utility and going by the state of affairs, what better than a bottle of Rs 60 (almost) a litre petrol! The liquid gold is now the ideal replacement for the yellow metal.
Advertisements would read something like this — 'gift your beloved a rose scented petrol bottle this Valentine's Day' or 'ensure that your love keeps going; fill petrol in your car with a colourful pipe'

Golden moments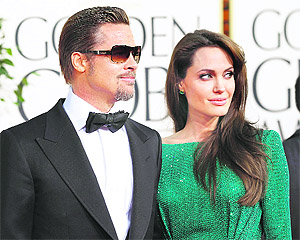 The Social Network won four Golden Globe Awards on Sunday, including best drama, making it a front-runner in Hollywood's Oscar race after sweeping several honours from critics and industry groups in recent weeks. The Social Network also won the best director award for David Fincher, best screenplay for writer Aaron Sorkin and best musical score, written by Nine Inch Nails frontman Trent Reznor and Atticus Ross. The film recounts the story of the founder of the social networking site Facebook, billionaire Mark Zuckerberg.
Brad Pitt with Angelina Jolie
Spade work
Private corner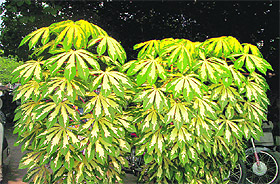 The gardening work never stops. It's a dynamic process and cold is no excuse for complacence because there are certain garden operations that are confined to this period only; for example planting of deciduous plants. Most of the time we get queries from gardeners that they have just finished with the construction work and now they want to start the garden. The gardeners are concerned about fast-growing species as plants provide privacy, especially in the area from the gate to the lawn where there is every scope of road mongers or the peeping Toms to show interest in your private sitting areas. Grab your purse, pick up your shopping bag and go out…the sale season has struck, and it has struck big
Shopping is the last thing that comes to mind in this cold weather, but when we say 'It's on sale', most of us would grab our handbags, step into a comfortable pair of shoes and head straight to Sector 17 for some serious retail therapy. And making the most of the best deals on clothes, shoes and much more, the shopoholics wouldn't leave any stone unturned (read shop) for the best bargain. The use of Bluetooth technology in vehicles still does not go down well with many
More than often, we tend to ignore the biggest blessing - life - till the time something comes as a sudden jolt to make us sit and notice; something like a road accident. The mobile phone rings, without thinking for a second you jump to take the call, least acknowledging the unpredictability of traffic. Boom, there you go! A two-minute call could cost Rs 2,000 or even Rs 20,000, not to mention the life at stake.
Bits about bytes
Build Internet's Vishavkosh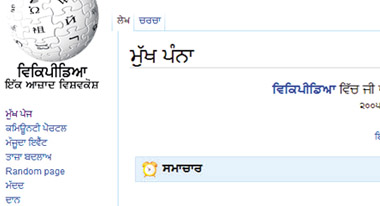 In 1930, the first definitive encyclopaedia in Punjabi, Gurshabad Ratnakar Mahankosh, was published. Written by Bhai Kahan Singh of Nabha, it was one of the earliest works of its kind, and is still the standard reference book consulted by all serious researchers, who wish to know more about Sikh religion, customs, heritage and ethos. Today we can access this encyclopaedia online and a PDF version of the volume can be downloaded at http://www.rarasahib.com/ downloads.htm.

Frame by frame
Samsung announced the launch of NX10 - its first foray into the mirror-less interchangeable lens camera segment. The Samsung NX10 has the heart of a DSLR embedded inside the compact frame of a digital camera, successfully integrating the APS-C size CMOS sensor with a mirrorless interchangeable lens, in a small, light and ergonomically designed body that ensure maximum portability for users. With the launch of its flagship, next generation NX10 camera model, Samsung is looking to establish itself as an innovator in digital still camera market.
Geek SPEAK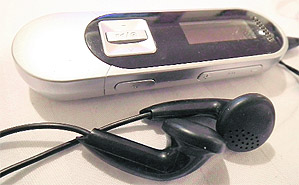 Time to PLAY
Every generation has a hit gadget, but in our case we have super hi-tech gadgets and that also so many that pointing out one is really difficult! However, out of all, MP3 players are really popular. With all due respect to the DVD player and GPS, MP3 is clearly the favourite. Before the MP3 player, people had to purchase portable cassette or CD players. Not only were these devices much heavier and less portable, they could only play one CD or cassette at a time. Users would only have access to ten or twelve songs at a time.

Blame the fame
Hollywood actor Javier Bardem compares his fame to being like a zoo animal. The Spanish actor who is married to Penelope Cruz finds hard to deal with the star status because people recognise him wherever he goes. "My job is to try to portray behaviour. But I can't watch behaviour because people are watching me. You feel absurd, and that's not natural. You are in a zoo.
Guest appearance
Hollywood actor Anne Hathaway is also set to make a cameo on hit TV musical 'Glee', confirmed the show's creator Ryan Murphy, who is also planning to use songs by Justin Bieber and Lady Gaga in upcoming episodes. The 28-year-old 'Princess Diaries' star will play the lesbian aunt of Chris Colfer's character Kurt. "The thing that's great about Anne Hathaway is that she created her own character and we just ran into her and we said 'Really?' So we're going to do that. We love her," said Murphy. Meanwhile, Amber Riley, who also stars in the show revealed that two Justin Bieber songs have been planned into the script.