PUNJAB

HARYANA

JAMMU & KASHMIR

HIMACHAL

REGIONAL BRIEFS

NATION

OPINIONS

LETTERS

BUSINESS

SPORTS

WORLD


Education Dept lacks will to enforce RTE
Ambala schools not keen on EWS quota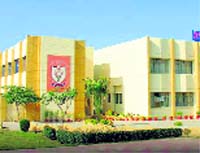 Ambala, January 24
While the admission process in various public schools in Ambala City is drawing close, the Education Department has still not initiated efforts to implement the Right of Children to Free andc Compulsory Education (RTE) Act. Except one or two schools in the city, none of the public school has reserved seats for students belonging to the economically weaker section (EWS).
Erratic payment to teachers, pensioners
INLD leaders take a dig at Capt Yadav
Rewari, January 24
The lacklustre performance of Capt Ajay Singh Yadav as Finance Minister, Irrigation Minister as well as the local Minister came in for criticism by district INLD chief Sunil Chaudhary and prominent INLD leader Satish Yadav, former Zila Parishad chairman, at a press conference here recently.



Chautala seeks Hooda's resignation
Pollution check centres under scanner
January 21, 2011
State gets first vet varsity
January 18, 2011
Jhajjar tops list of corrupt officials
January 14, 2011
Jat anger stares Hooda govt in the face
January 11, 2011
Fog, chill throw life out of gear
January 7, 2011
25 families of Bhopa tribesmen evicted
January 4, 2011
Denied benefit for Ph.D, HAU teachers seek justice
December 31, 2010
Jhajjar cracks whip on encroachers
December 28, 2010
Aspiring lecturers in dilemma
December 24, 2010
State okays litigation policy
December 21, 2010
State plans to recruit 16,000 anganwari workers
December 14, 2010