Make the most of SUNDAY
Make this Sunday a fun day by doing something simple and relaxing. In the hectic pace of life, when for most of us life is on autopilot mode and stress the order of the day, go easy, block some time to do something you haven't done for a while now.
My lyrics connected to memories: Kamil
It's perhaps his second visit to his department in the past three years. Unlike most other successful alumni's, Irshad Kamil, lyricist and scriptwriter, after having given a slew of Bollywood hits, likes to get back to where he belongs — from where it all began. "For me, university is not just a place where you receive education, it's a place that is full of so many memories. Ultimately, my lyrics are somewhere connected to these memories," in the city for Panjab University's first-of-its-kind joint alumni meet, Kamil is bang on.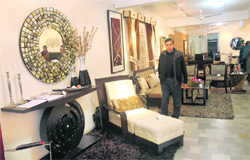 Go for modern home decor
The spaces in one's home tell stories, evoke emotions and create amusing experiences. Without stories it's just another space in your home. That's what Rubina Chadha feels. Presently holding an exhibition at Art Folio-9, she deals in customised home decors and fittings. "Everyone deserves a beautiful home because it reflects one's unique style and true personality," she says.

Designer accessories can light up the room; and centre tables in mix material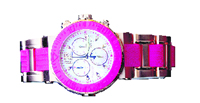 Arnold's watch for your wrist!
How much would a branded watch cost you? It could go up to lakhs. So what should you do when you are planning to buy one? Go for a watch that Arnold Schwarzenegger once wore! Yes, now get the Terminator's fashion statement in your city at a price of Rs 40, 000. For the first time in India, Invicta watch group, originally a Swiss watch company, has started exporting large handmade wrist watches and Chandigarh is the first city that these watches have reached!
7 Khoon Maaf released this week and is Vishal Bharadwaj's effort to redeem his credibility post Kaminey. Unfortunately, the film is short of sterling quality and is unlikely to get its director out of the red!
Men talk more than women
It may come as a surprise to many, but men talk more than women, according to a new survey.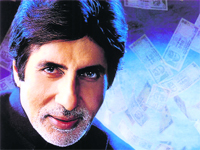 Saif teaches Big B how to use iPad
Megastar Amitabh Bachchan's hectic shooting schedule in Bhopal for "Aarakshan" is proving to be quite a learning experience."Saif (Ali Khan) introduces me to a cool application on iPad - Rehearsal. Particularly useful for us (artists) in reading scripts, making comment," Amitabh wrote on Twitter.The film based on the sensitive issue of reservations is being directed by Prakash Jha and stars Deepika Padukone apart from Saif.
Paris' birthday cake disappears
Hotel heiress Paris Hilton's 30th birthday cake worth $ 2000 was stolen by a Los Angeles musician named Paz, who crashed her party.
Pepe's new collection launched
The Be Piccadilly range from the PEPE Spring Summer '11 Collection succeeds at creating an effortlessly eclectic and high fashion style. This collection is inspired from the busy Piccadilly Circus road junction.
Now get hands on Bieber doll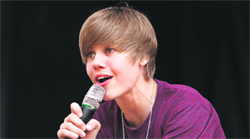 Fans of teenaged heartthrob singer Justin Bieber will soon be able to pop him in their pockets with the release of a range of Bieber dolls.Three models of the 16-year-old singer go on sale Friday, coinciding with the release of his film Never Say Never and each doll has it's own fashionable look and is holding a microphone.In three different versions- Red Carpet Bieber is ready in a smart grey shirt, street Bieber wears a T-shirt and the third one is in a black bow tie.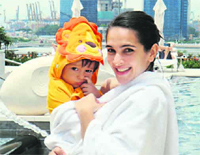 Tara's tips for mums
There's a common saying, "The moment a child is born; the mother is also born. She never existed before. The woman existed, but the mother, never. A mother is something absolutely new." Believing the same, actor and a mother to 20-month-old boy (Zen), Tara Sharma (who's pregnant with her second child) is soon to showcase her journey of motherhood on a television show named—The Tara Sharma Show - Diaries of a New Mum.
City lad shines in dance show
There is no city like Chandigarh," says Abhishek Sharma, a 20-year-old engineer-cum-choreographer-in-the-making from the city.Currently part of Chak Dhoom Dhoom-2, being aired on Colors, Abhishek is upbeat about being in the top eight already. "This is an amazing opportunity. Being on the show, one gets the best of exposure," says Abhishek talking over the phone after a practice session.
After Bigg Boss, Veena goes for Bigg Toss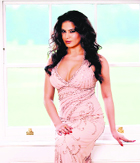 Pakistani artiste Veena Malik, who became a household name in India following her stint on reality TV show Bigg Boss, will now feature in two more shows on Indian television."I have been a diehard cricket fan and follow the game religiously. I was offered several projects but this being the cricket season, I took my passion for the game into account and decided to do the show. I hope that my knowledge about the game and its players will draw my fans both in India and Pakistan," said Veena Malik, who is currently in India on a three-month visa, as saying.In her first 'crick-o-tainment' show that will hit the small screen on February 19, Malik will be the host with two panellists--Ketan Sharma and former Indian cricketer and national coach Anshuman Gaekwad.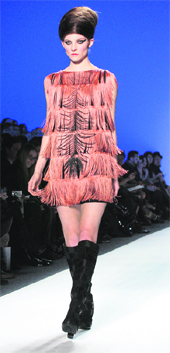 A model walks the ramp during the New York Fashion Week recenty. Photo: Agency
Amanda Seyfried and Ryan Phillippe split
Hollywood couple Amanda Seyfried and Ryan Philippe have reportedly split after three months of dating.The 25-year-old actor and Phillippe (previously married to Legally Blonde star Reese Witherspoon) mutually decided to part ways.
Oscar voters go mainstream
If any of the frontrunners for the best film Oscar win the world's top movie award this time, the idea that voters are out of touch with mainstream movie fans may be over after two years of trying.
Liz Taylor's health improves
Elizabeth Taylor's health is improving following her hospitalisation last week, but the actor will remain in a medical facility for the foreseeable future, her representative said on Friday.
Colin Firth treats marriage like marathon
Actor Colin Firth says the secret to his happy marriage is that he and his wife Livia Giuggioli always take out time for each other and he treats the marriage like a 'marathon'.