The network that works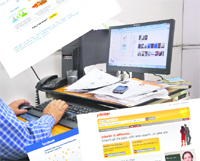 Professional networking sites have given a platform to job seekers and head hunters to get the right break
While The Social Network is creating ripples in the world of cinema and social networking has become a vital part of the lives of millions of people all over the globe, it is the more serious professional networking that is fast becoming popular among the workforce in India.

Popular sites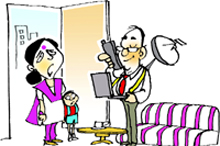 Forget flexitime, just revert to your fixed office hours.
Career Hotline
Pervin Malhotra


The writer is a noted career expert and director, Career Guidance India (CARING). Please send in your queries with your full name, complete address and academic qualifications to: The Editor, Jobs and Careers, The Tribune, Sector 29, Chandigarh-160030, or at careers @tribunemail.com
Take SAT twice

Technical writing

Joining police force

A promising field

Computer course for CAs
first person
Customer is king


Customer Relationship Management (CRM) is considered to be an important area of business operation nowadays. CRM is a strategy towards achieving a holistic view of any client or partner engagement. In short, CRM is a combination of marketing and business processes and is a tool for understanding customers. The main purpose of CRM is catering to the customised needs of customers "centrally". It requires customer-centric business philosophy and culture to support effective marketing, sales and service processes.
Dr. Alok Saklani, Director, Apeejay School of Management
OFFICE MANTRA
Deft manoeuvres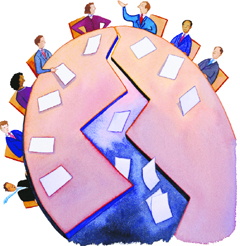 Workplace can be as explosive as a minefield no matter how comfortable one is or how employee friendly it is. The very fact that so many different personalities are put in close proximity of each other is enough to provide ammunition for fireworks. While everyone may work as a team, the fact is that everyone is concerned and bothered only about his/her own job. There is always a race to form the right impression on the bosses. How your bosses see you determines not only whether you'll keep your job but also whether you will get a raise or a promotion. Navigating office politics, thus, is not an easy task, and avoiding potentially negative situations should be your first priority.
prUDENT student
Don't let exam stress get to you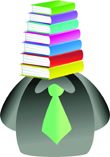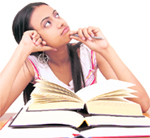 The month of March brings dread and anxiety to many students. It is the month of exams – and while Class X CBSE students are relatively relaxed this year, thousands of Class XII students will face the next couple of weeks with some foreboding. Any examination brings with it heightened emotions and pressure. There is a lot of pressure to procure good marks, to get into the next class, to qualify for admissions to college etc. All this causes a lot of stress and there will be few who have not experienced this type of stress. While some enjoy the pressure and perform better, many feel overwhelmed and they can't concentrate and even go into a state of depression.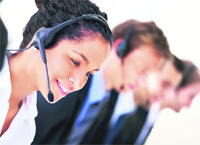 Calling success
Technology has opened up a host of career options for youngsters these days and telemarketing is one such field which offers good scope for job seekers as well as for those wanting to set up their own ventures. Telemarketing or Telesales is not some goofy technique or a gimmick. It involves professional use of phone for selling a product or service and is a complete process in itself.
news board
Apeejay signs MoU with Dutch varsities
The Apeejay Institute of Design (AID), New Delhi and Apeejay Stya University (ASU), Haryana recently signed an MoU with three foreign universities. These universities include AKV| St. Joost and Avans University of Applied Sciences, Breda and Willem de Kooning Academy Rotterdam and University of Applied Sciences Rotterdam, the Netherlands
course watch
Make-up artistry course
Make-up Studio Training Center (MSTC), which is the training arm of world-renowned brand of professional make-up products and accessories Make-Up Studio, has launched India's first diploma course in make-up artistry — Diploma in Comprehensive Make-Up Artistry (CMA). This course is accredited by ANBOS (a European certification body based in the Netherlands).
Management tip
There are countless distractions, threats, and roadblocks to getting work done. Good bosses take pride in shielding their people from these annoyances. Here are three ways you can help your employees focus on what matters:
Happiness @ work
Gems of ancient wisdom
Learn to say no