Matter of VOICE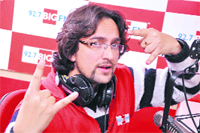 Interestingly, a research mentions that it takes two minutes for someone to decide whether they like you or not, and another four minutes to lock this impression. We take it from here…what all counts in that perfect first impression — those looks, eye contact, and an appreciable seasoning of good manners. That's it? Certainly not, I think we missed out on a main attribute — voice.
Lighting defines a building
Buildings, however beautifully designed, will appear ugly if they are wrongly lit. The difference between good lighting and the best lighting must be understood by the architects," says Daria Olejniczak, a lighting designer from Germany who is in the city till Sunday.
When Big B used to be a gate-crasher

He might be flying in private jets or executive class with a lot of attention, but there was a time when Bollywood's megastar Amitabh Bachchan used to gate-crash at weddings or travel in trains without a ticket.Big B is in Bhopal shooting for Aarakshan and it seems he is getting nostalgic about his college days."We were talking on set about college and university days and how in the hostel, when food was scarce or our pockets had run dry, we would find novel ways of feeding ourselves at times.
Inception sweeps Golden Reel Awards
Superhit psychological thriller Inception bagged the top prizes at the Motion Picture Sound Editors Golden Reel Awards.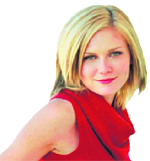 Kirsten likes Brit fashion
She is a part of Hollywood's fashion forward brigade but actor Kirsten Dunst says that she is a huge fan of British style.The 28-year-old actor who recently attended London Fashion Week, lamented that her American peers lack a sense of style."I think it's all to do with heritage and where you're from. Because of that, the way Americans look and the way you (British) look is totally different. You have this history with tailoring and those little schoolboy uniforms. You just don't get that in New York," said Dunst.
Pitt's parents to move in with him
Hollywood actor Brad Pitt's parents, Bill and Jane are moving in with him and partner Angelina Jolie to help the couple raise their six children.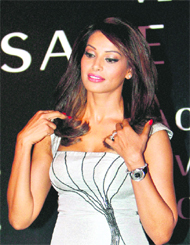 Bipasha Basu during the launch of a collection of luxury watches in New Delhi on Tuesday. — PTI
Ashton lost Jennifer date bet
Hollywood actor Ashton Kutcher asked out Jennifer Aniston as part of a bet he had made as a teenager, but was turned down.The What Happens in Vegas star had even sought permission from Aniston's then husband Brad Pitt in a bid to win the bet he made with a friend in high school, reported Contactmusic.
Fast move
In an interview, Ashton Kutcher has revealed that Demi Moore moved into his bachelor pad less than two weeks after they started dating. The actor also revealed how his friend helped to keep female admirers, who continued to turn up to his house unaware that he was now a taken man, at bay.
Mahadevan launches online music academy
Bollywood singer and composer Shankar Mahadevan is out to change the process of music instruction amongst Indian Americans by launching an online music academy.


Tuned in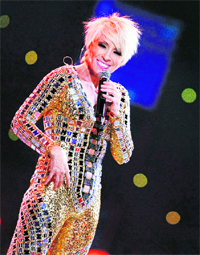 Mexican singer Yuri performs during the International Song Festival in Vina del Mar city, about 75 miles (121 km) northwest of Santiago. — REUTERS

Sly exhibits paintings
Hollywood actor Sylvester Stallone may be known for his action movies, but a gallery in St Moritz is showing his other side - the artist.

Don't turn your back on this one
It seems like a well-thought out concept, where not faces but backs of people are painted.

Get your picture on the stamp
Rakesh Walia, a prominent philatelist from the city, has a rare stamp in his huge collection - his own picture printed alongside zodiac sign Gemini and others with amazing Indian wildlife in the background.

The right choice
I don't understand how to hide the seam of my undergarment when I wear skin-fitted trousers," says a girl in her twenties when she is asked about the problems she faces with her lingerie.

Get glowing
Kaya Skin Clinic, in its commitment to introducing world-class skin care solutions, has introduced four new skin care facials this month.

Music tastes are never the same, the same holds true for the campus as well
You just pick up a chord, tweak it a bit and the noise that you like is music. The love for bhangra pop could mature into love for progressive metal. One time favourite single could be next moment's noise. Music tastes are never the same.

The philosopher's shop
Philosophy isn't just about reading works of great thinkers and their perspectives on things; it's about improving the way we think and then presenting it in an altogether different manner.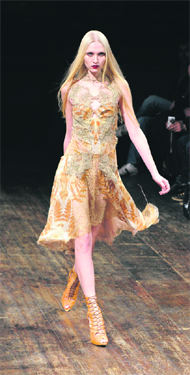 A model presents a creation from the Julien MacDonald Fall/Winter 2011 collection at London Fashion Week. — Reuters
Noisy job can make you deaf
A new study has found that being male and having a noisy job could increase the risk of hearing impairment and cardiovascular diseases in middle-aged adults.
Signature touch
A hardcore brand freak. Sober yet polished…
Every person has a sense of style. Yet, there are only a few who'd merit the second glance, or make heads turn. It could be tousled hair or torn jeans! This week's face in the crowd, Amreen Sekhon, Psychology honours student, MCM, can clearly sift out style from fashion.
Violent video games don't desensitise
Previous research has suggested that playing violent video games cause people to exhibit more aggressive behavior, or become less emotionally responsive to violent images. However, a new study has found that violent videogames do not desensitize players to negative situations or events.
Boys get a greater kick from caffeine
Boys seem to get a greater kick out of caffeine than girls, according to the results of a double-blind study. Boys also credited caffeine with having a positive effect on their athletic performance, not so girls.