Colony culture
A large number of approved colonies have given a boost to the realty sector in Barnala, reports Shariq Majeed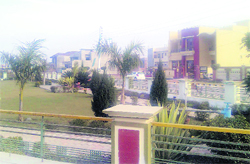 Barnala, an important town of the Malwa region, seem to be blinking brightly on the radar of realtors as decks have been cleared for a large number of colonies (eight since 2009) in the town. The realty sector here has gained momentum for the past one year and the main catalyst for this has been industrial growth in the area. The presence of big industries in the form of two units of the Trident Group at Sanghera and Dhaula and a unit of Standard Combines Private Limited have given a boost to the realty sector here.
| | | |
| --- | --- | --- |
| | Construction work in progress at West City Colony in Barnala Photos by the writer | View of the Dynamic Homes colony |
TAX TIPS
Husband's share
project watch
Excavation starts at SG Homes
Excavation work at SG Estates' new premium luxury residential project, SG Homes began last week. Spread over an area of 2.5 (approx) acre, the project is located in Sector 3, Vasundhara, Ghaziabad. Vasundhara is situated between NH 24 and 58. Planned to have approximately 366 units, the project will be constructed in of almost 2.5 years.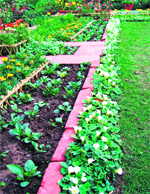 GREEN HOUSE
Keep the border in order
A dash of imagination and creativity in using the perfect plants and materials for creating the right border effect can add to the beauty of your garden, writes Satish Narula
An attractive border or frame can make or mar a picture or a painting. While landscaping a garden is also treated like a picture that needs an appropriate frame — border. Each lawn and flower beds need a well-defined and appropriate border. Attractive borders can be created in many ways. Borders are created either in part along the flower beds or on lawn fringes.
De-clutter for peace
Whether it's your bedside drawer or cupboard or the favourite corner, let it be free of unwanted stuff. Just as you need to detox your body of various unwanted pollutants, your home also has to be detoxified regularly.


REALTY GUIDE
House in 42 lakh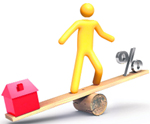 Plea for teaser home loans
A large number of banks have challenged the Reserve Bank of India's decision to curb teaser home loan rates under which banks have extended home loans to thousands of borrowers across the country. The RBI, they claim, has not defined the meaning of teaser loan. Meanwhile there is also a difference between the RBI and the Government on the much debated "teaser" home loan. This clearly comes to the fore in the Economic Survey 2010-11.
Launch pad
Panch Tatva
Habitech Shreshtha Nest recently launched its project 'Panch Tatva' at   Noida Extension (Greater Noida). The group is venturing into affordable housing segment with its new offering. The project is based on the concept of five natural elements i.e. Prithvi, Vayu, Jal, Agni & Akash, which means complete natural holistic living.
Demand for single-window clearance
CREDAI, the apex industry body for real estate developers, has sought single-window clearance to prevent project delays and to bring down housing prices.
REALTY BYTES
Puravankara to invest Rs 500-1000 cr