Money COLLECTORS
A buoyed up property market in Chandigarh and its vicinity has made state governments claim their pound of flesh by hiking the Collector's rates in the area, reports Pradeep Sharma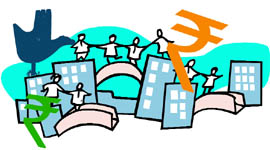 Real estate players are not the only beneficiaries of the boom in the prices of residential and commercial property in Chandigarh, Panchkula and Mohali. In the backdrop of the skyrocketing prices of property in Chandigarh and its periphery, the respective state governments have also taken steps to fill their coffers with a sharp increase in the Collector's rates (the rate at which property is registered).
Real Issue
Time for discipline & direction
A recent survey by a global consultancy, dubbing the real estate sector in India as most corrupt, has come as a shocker for industry captains struggling to improve the tainted image of the sector. Even Prime Minister Manmohan Singh has said black money in realty was an unfortunate reality.


tax tips
n Service tax liability of co-owners
n Rightful claim
n No tax on agricultural land outside municipal limits
n Surrender of tenancy
n Son as co-owner


REALTY GUIDE
n Possession of plot
n Perfect paper work


green house
Colours of spring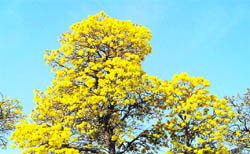 When Chandigarh came into existence the green apparel to the barren city was provided by Dr M.S. Randhawa. It is thanks to him that we see trees with different coloured blooms and foliage along the city roads today. Spring is the ideal time to visit Chandigarh as there is a riot of colours on the city roads which lends a serene aura to the City Beautiful. In fact, the changing colours of these trees indicate the change of weather.
Tecoma argentia paints the sky yellow when in bloom
REALTY BYTES
Building industry awards