Virtual showcase
Artists do not have to totally rely on exhibitions to display their creations now. A number of websites showcase their talent across the globe

The virtual world offers a rare liberating experience — uninhibited by physical boundaries like that of the real world. For example, an art exhibition on display at one of the city art galleries would be about a few artists and as many artworks as a gallery can hold. On the other hand, a website dedicated to artists and their works can go up to any number.

In Web: The craft displayed during the exhibition by Hands of India which has a popular art website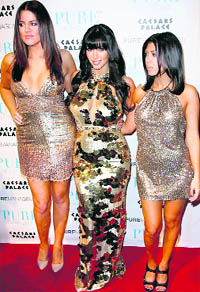 Brand it like Kardashians
The Kardashian sisters are reportedly planning to launch their own line of nail polishes and have held "top secret meetings" with a cosmetics brand.Reality star sisters Kourtney, Kim and Khloe have revealed they have been in discussions with cosmetics brand OPI in the hope of expanding their existing fashion empire with a nail range.Writing on her twitter page, Khloe said: "Top secret meeting with my sisters for OPI." Meanwhile, Kourtney admitted she is "obsessed" with the current OPI line. She tweeted, "Amazing top secret meeting today with @KhloeKardashian at OPI!!! I am obsessed with their nail polish colors!" A representative for the brand is hoping more details will become available over the course of the next couple of weeks."
Hips don't lie
Her curvaceous figure is the envy of many in Hollywood but singer-actress Jennifer Lopez says she does not like working out everyday. The mother of two has been exercising five times a week to get in shape for a music video but is terrified of working out everyday. "The thought of working out every day for the rest of my life terrifies me," Lopez said.
Indian Priority League
From cheerleaders to singers, IPL offers a chance for many to showcase their talent
Now, we are not going to tell you something you don't know or haven't ever heard of. Cricket as we have seen, heard and known unites just about everyone. And while everyone is doing the bonding act, how can 'our' Punjabi singers be far off! Especially, when it is a commercial enterprise called IPL!





Getting sporty: Karan Jasbir
chILL OUT
Abiding charm of Old Manali


Manali, named after the Hindu law-giver Manu, literally means "the abode of Manu". Situated 2 km north of the mall (read new Manali), old Manali is nothing like you would expect. Devoid of the hustle-bustle of honeymooning Indians and the restaurant-lined mall, Old Manali offers a peaceful atmosphere for that perfect promenade.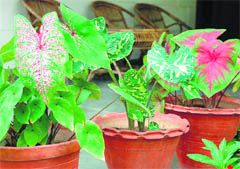 Colour your space
A garden devoid of colours means nothing. We have all the slogans for going 'green' but there is no harm if it is supplemented with 'hues'. After all, what is life without colours? The range of plants that is available for indoors as well as the outdoors is amazing. Nature has done wonders and the credit goes to the explorers too who located such plants in the wild, tamed them and brought to cities.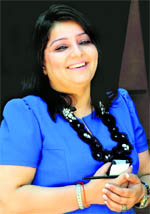 Art(e) of spending
Rolls Royce, Porsche and Varun Bahl are the names thrown at us in what promises to be a first-of-its-kind exhibition in India. Chandigarh hosts plenty of exhibitions, but this one, we are told, is different. "Magique for Arte is for the style conscious, super rich who do not mind a bit of splurging," says Upasna Chugh, CEO, 1 Management Entertainment Pvt Ltd. This exhibition brings some 15 odd participants - Jewels Emporium, Jaipur that caters to royalty, Rolls Royce for automobiles, The ESTD for private aviation, yachts and boats, porcelain from Dyramics, luxury mobiles and phones from Porsche Design and Varun Bahl Haute Couture.

Hi-Flier: Upasna Chugh
TRENDSETTER
Wear your attitude
Fashion is all about setting trends and those who follow the trends judiciously are the ones that cultivate their own distinctive style, which makes somebody to emulate them and some just feel plain envious. Petite and winsome Tanvi Puri, a girl from Ludhiana who is pursuing Economic Honours at Lady Shri Ram College, Delhi, opts for an individualistic style….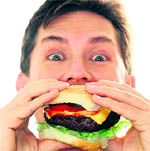 Seeing is eating
A new study has indicated that consumers will choose and eat more indulgent food after they see someone who is overweight-unless they consciously think about their health goals. "Why do people often think back on a pleasant evening with friends and realise that they ate more and worse food than they wish they had?" asked authors Margaret C. Campbell (Leeds School of Business) and Gina S. Mohr (University of Colorado, Boulder).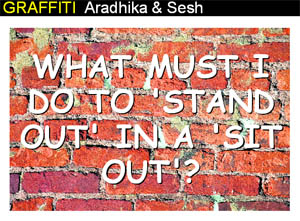 Eye to eye
An Australian study, led by an Indian-origin scientist, has found that six-year-olds who spent the most time watching television, using a computer or playing video games had narrower arteries in the back of their eyes - a marker of future cardiovascular risk.
Rivalry or revelry?
Catfights and rivalries are dime a dozen in Bollywood but actress Sonam Kapoor who is often pitted against contemporaries like Deepika Padukone and Sonakshi Sinha, says that the "war" is just a media creation.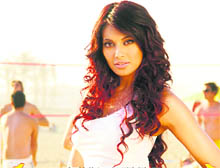 Screen sizzler
Bipasha Basu will be seen in this week's release Dum Maaro Dum. Here are some of her memorable roles from the past. Bachna Ae Haseeno: Bipasha Basu's Radhika in Bachna Ae Haseeno was sexy, confident, modern, but a traditional girl at heart. Bipasha Basu stole the show in her diva avatar. She had the most crackling chemistry with Ranbir.

Goodbye Munni, Hello Mutton Boy
Move over Munni and Sheila! The latest lady-boy is here! Debutante Taaha Shah of Luv Ka The End has dressed up like a bar dancer and swayed his hips to the crazy Mutton Song from the film.

Crazy Kiya Re: Taaha Shah (L)
Akshay misses family while shooting
Bollywood star Akshay Kumar is a family man! Whenever he is busy shooting or travelling abroad without his wife Twinkle, and son Aarav, he says the pain is unmatched.
Dutt's the way
Sanjay Dutt agreed to do a Bhatt film in January this year. It will be directed by Kunal Deshmukh and also star Emraan Hashmi. Dutt has now opted out citing date issues and has said that he is not free until April 2012.
SISTER ACT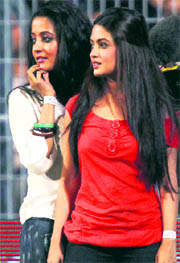 Bollywood actress Ria Sen and Raima Sen watch the IPL-4 match between Kolkata Knight Riders and Kochi Tuskers Kerala in Kolkata.—PTI

Joseph's Knight life
Hollywood actor Joseph Gordon-Levitt, who is re-teaming with Christopher Nolan after Inception, will play a policeman in the new Batman movie The Dark Knight Rises.
Masters in the making
Anil Sharma wants to make Masters with the three Deols. He also wants Abhay Deol to be part of the cast and has a special role for him. Will the choosy Abhay oblige him? Sharma also wants Preity Zinta and Priyanka Chopra in his big-budget venture.
The cold war continues
Sonakshi Sinha and Katrina Kaif are still at war. Katrina thinks the newbie has fed the media with stories that she has replaced her in some films and commercial endorsements. Sonakshi messaged Katrina but the latter chose not to reply.
Last resort
Ameesha Patel's film career is going nowhere and she does not even have a rich boyfriend. So she has turned a producer. She has formed her company with the help of a wealthy friend named Kunal.

Beginning of A Love Story
The shooting of Ram Gopal Verma's A Love Story with Mahie Gill and Deepak Dobriyal began earlier this week. Mahie plays a role on the lines of Maria Susairaj, while Deepak will play her boyfriend Emile who helped her murder Neeraj Grover.