KNOT an issue anymore!

Unlike yesteryears, the marriage of celebrities does not send their female fans into frenzy. The wedding of Olympic gold medal winning boxer Vijender Singh is a case in point
Times have changed; you definitely don't need someone to tell you this at least, albeit we get this inane thought because of boxer Vijender Singh!
This champ, a handsome young man, is tying the knot with a Delhi-based girl Archana Singh and not a single girl has dropped a tear, no television set has been broken, not even a single, far-flung case of suicide! What's happened to you girls? Where has all the drooling love vanished? You would cover Rajesh Khanna's car with lipstick marks, chant his name and write letters in blood.
WEDDING BELLS: Vijender Singh
In a bid to promote storytelling, members of Centre for Education and Voluntary Action are set to hold storytelling sessions across Chandigarh
A STORY to tell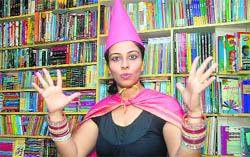 "Welcome to the fantasy world. Here trees, birds and animals are friends with each other. Together, they are searching for their friend, cloud, who has lost his way. It hasn't rained in the jungle for quite sometime and the scene wouldn't change until he is located." As the storyteller further reads The Rain Cloud, we realised that each child was gradually becoming a part of the fantasy world.


Champion Storyteller: Rajni Bhatia

Travolta still on a feverish pitch
John Travolta can't imagine not being an actor and gets excited about new roles even after 30 years as a Hollywood star. The 57-year-old star shot to fame in 1977 with his Oscar nominated performance in Saturday Night Fever and despite the hard work involved with making movies, he still gets excited about new roles more than 30 years later.

The hate list
Bollywood celebrities easily praise films (not that they mean it) but have you ever wondered about the films they did not like? Read on to find out. Mughda Godse: I never think of a film as boring or bad because every film has something to say.
Good Bengali cinema for me please: Priyanshu

With films like Goutam Ghose's Moner Manush and Aparna Sen's Iti Mrinalini in his kitty, actor Priyanshu Chatterjee says he is looking to create his own space in meaningful Bengali cinema. "I want to consolidate my hold in meaningful Bengali cinema while at the same time I will work on creating my own space in Bollywood with substantial roles," Priyanshu said.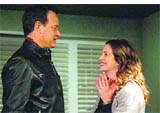 Comic turn
After receiving acclaim for Forest Gump, actor Tom Hanks is returning to his comedy roots opposite Julia Roberts in upcoming movie Larry Crowne. The 54-year-old has co-written the script with My Big Fat Greek Wedding director Nia Vardalos and was keen from the start to cast Roberts in the character of a teacher in the movie.

Papu celebrates Madhuri's b'day
A fan of actress Madhuri Dixit, Papu Sardar, celebrated the cine star's 45th birthday in a novel way-helping a couple, belonging to the below poverty line tie the knot. "I bore the expenses for the couple, whose wedding was solemnised last evening on the eve of my favourite film star Madhuri Dixit at the 19-year-old girl's residence, after consulting with a local organisation of the minority community from which the couple belong to," Sardar said as he cut a big cake today and offered puja to pray for the Bollywood actress' "comeback in films".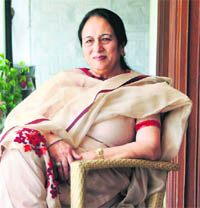 SUCCESS MANTRA
Woman of substance
Rajni Bector, the brain behind Cremica, shares how she rose amid trying circumstances
Rajni Bector had no more than a minute to name the brand that she led from a meagre Rs 300 to a turnover of around Rs 600 crore. One of the directors and more of a mentor of Cremica group, Bector's is a true success story from the region. This entrepreneur from Ludhiana established a huge empire when women from 'good' houses did not work.
stress buster
Eat small, think thin, be merry
"I love food and have always been a foodie but keeping a balance between my taste buds and body weight has probably been one of the most stressful tasks in my life. Restaurant eating is of course a fad that most us give in to because not only does it satisfy our palate it also keeps us "with it".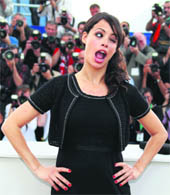 Blink & not to miss: Actress Berenice Bejo grimaces during a photo-call for the film The Artist in competition at the 64th Cannes Film Festival. —Reuters
Par Excellence
The body turn
Off-centre contact leads to a loss of distance and can also cause direction problems. Poor contact with the ball can be caused by a poor grip or an unstable swing centre. If the body does not maintain its position over the ball, it is difficult to hit the ball in the centre of the club.
Close(t) secret
Every time you open your closet, you struggle with those big piles of unused clothes which are tried over and over again, and yet never make it to the particular event. Every girl wants to look perfect when it comes to dressing up for some special occasion, but sadly that closet which is on the verge of blowing off with all those dresses, is still inadequate when it comes to the dress. Be it a party, an official meeting, lunch, dinner date or a casual hangout; you have to look your best. We ask our Bollywood celebs what every one must-have in her wardrobe: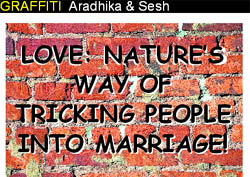 chatter box
Dipika gushes over SRK
Dipika Samson can't believe her luck. She shot a scene with Shah Rukh Khan for her first lead show Sasural Simar Ka. Dipika talks about the experience of meeting King Khan and shooting with him