Tryst with art
Career as an art curator is ideal for those with an artistic bent of mind, writes Usha Albuquerque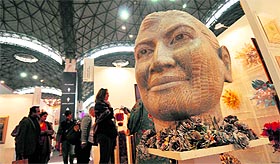 Today there is a buzz around art, artists or an art show. The launch of a new art gallery, or an art exhibition is a Page 3 event. And whether you know your Razas from your Souzas, or pencil sketches from oil pastels doesn't really matter, what does is that any art today is an investment opportunity.

Interest in art is growing among Indians and more and more people are visiting exhibitions, art shows and are buying artworks now


Armed forces' Education Branch
Shifting to another university
Job-oriented courses
Energy field
Road to IPS
M Phil in International relations
Eligibility for Engineering Services exam
Scope in trichology
JOB bUZZ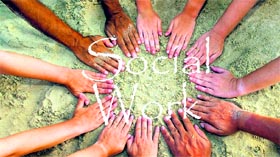 Be harbingers of social change
Social and Development Sector
The social development sector in India today is not only creating opportunities to do some philanthropic work but is also allowing the aspirants to explore various career options which this sector has to offer. India is having about 3.3 million NGOs of which around 40,000 have foreign lineage.
News Board
FICCI's initiative
FICCI has initiated the setting up of National Knowledge Functional Hubs (NKFH) focusing on specific verticals in industry that are facing severe human resource and skill shortage.
Trend Watch
Temporary twist
Temporary staffing is an emerging trend in HR, writes Deepak Kaistha
Recession has been the germinating ground for many different trends in almost every orb of business, including recruitment and staffing. Durung the difficult days of economic slowdown companies had started hiring temporary staff in order to avoid risk and maintain sustainability of projects.
Looks do matter
A new study has revealed that employers give more importance to 'lookness' than qualifications and job experience while hiring a candidate for a job. Though recruitment based on appearance is nothing new but the practice is becoming more explicit.