Remember the akhara of music?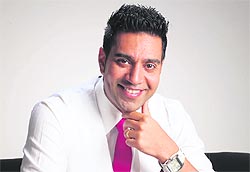 Akhara! A wannabe Punjabi singer from Punjab repeated the word twice, as if he had heard it for the first time in his life. "You want me to make my debut by singing at an akhara?" he pulled his secretary who had brought him an invite to sing at the akhara. "Get me some invite to perform at an awards night or some hi-profile magazine," he rebuked the secretary.


desi best: Kamal Heer
Romance on reverse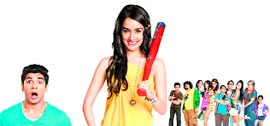 The era of mushy love - when a girl waited for her guy to sweep her off her feet and make all her dreams come true - seem to be over. Looks like it's the season of romance in reverse! How else would you justify films titled Love Ka The End or Love Ka Panchnama?


The New Flavour: Love Ka The End
Aamir leads on FB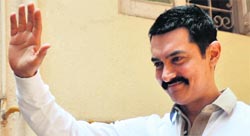 Aamir Khan is not only one of the leading stars in the industry but also the most popular Bollywood personality on social networking site Facebook with 29 lakh fans on his page. The actor is followed by his buddy Salman Khan, who is at the second position with 23 lakh fans.


Fan book: Aamir Khan has the largest number of fans on his page on the social networking site Facebook

The good in a goodbye
An insatiable reader Anmol Chhavi Gupta reads most of her books online. "My father will go bankrupt if I start buying each book that I want to read," says final-year Mass Communication student from Chandigarh.
Be Bhangra fit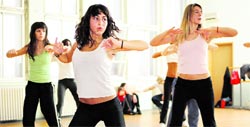 Bhangra is an energetic, foot tapping dance form that began as a folk dance conducted by Punjabi farmers in 11th Century to celebrate the coming of the harvest season. Originally considered a male dance, a "man's song", with strong, intense movements, Bhangra has bridged the gender divide and has been enthusiastically accepted by women as well.
High on style
Style tends to define a person. This definition comes with regular upkeep and knowing what complements your fashion statement. For this young lawyer Suvir Singh in the making, comfort takes the front seat and brands are valuable.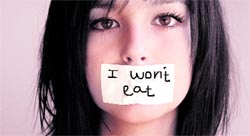 No food please....
No to food is anorexic's delight. A new study has shed light onto why people suffering from anorexia nervosa refuse to eat, thus leading to extreme weight loss. People with anorexia nervosa - a disorder that tends to occur in young women- often say that eating makes them more anxious, and food refusal makes them feel better.
Computer gamesa FAT order
With a lot of teenagers taking to computer games literally as an addiction, scientists claim these games are actually making the young ones hungry and prone to obesity.
Rock 'n' roll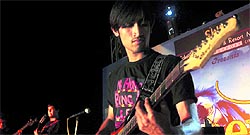 We have graduated from basic to exotic, from desi to exclusive and sophisticated. We have become international in our palate preferences. This has given a haute makeover to the Indian palate. Bringing the similar kind of culinary revolution, School of Hospitality and Resort Management (SHRM), Panchkula organised a zippy rock show, Vespertine 2011 at Kalagram on Saturday to give you a delightful package having a blend of musical evening and food extravaganza.