A floor of your own
Independent floors seem to be the latest trend in the residential segment in the tricity area at present. As a product independent floors are the ideal choice not only for the space and privacy conscious buyer but also for investors and realtors. "Independent floors are the first choice of clients and the demand for these is increasing with each passing day", observes J.D.S Sohal, Head (Finance), Realty Club. Seeing the trend in the open market builders too have started offering independent floors in their product portfolio.
| | |
| --- | --- |
| A view of Unitech's independent floors | Floors in TDI City, Mohali |
SEZ developers seek more time
Reflecting lack of enthusiasm for the special economic zones, as many as 53 developers, including Parsvnath SEZ, Unitech Realty Projects and Uttam Galva Steels, have sought more time from the government for implementing their projects.
No tax on using full sale amount
Q. I had purchased a non-residential plot in 2003 for Rs 7 lakh. The plot falls under non-residential category and is still under the forest Act. Now, I am planning to sell the said plot. The property agent is offering Rs 20 lakh by cheque (total price of the plot) and Rs 10 lakh in cash. I want to purchase a flat near our area which would be ready in the next two-three years. However, to give some good discount, the builder wants full (90 per cent) payment on the date of booking itself. Kindly advise
CALCULATE YOUR POWER LOAD
Making one's own calculations is often a delightful and self-fulfilling activity. You feel joyous when you are able to work out your income tax liability without consulting a lawyer. How about acquiring the capability of making a few more calculations related to your house? Here are some guidelines to work out your power load
Leather look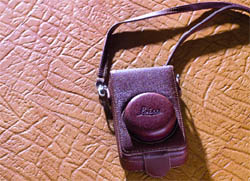 Leather flooring is the latest in flooring trends in India. Launched in India by Idus which has its headquarters in Barcelona, Spain, it is an exclusive product meant for niche clientele. Soft flooring material made out of 100% fine quality real leather has HDF and cork wood underneath to give more strength and stability and has got a Uniclic system of installation which gives the flexibility to remove or repair and re-lay the floor anytime.
Mid-segment on a high
After the economy recovered from recession, the real estate sector picked up momentum in 2010. The year was positive for the real estate sector with heightened activity in the sales. With the recent stability in the economy, the first half of 2011 has been positive for developers. A higher demand in the housing segment is expected to make the market more competitive for residential players.