ART & LITERATURE

'ART & SOUL
ENTERTAINMENT

TELEVISION

GARDEN LIFE

NATURE

FOOD TALK

CONSUMERS, BEWARE!

FASHION

GLOBOSCOPE

BRIDGE

ULTA-PULTA
EARLIER FEATURE

TRAVEL

RELATIONSHIPS

DREAM THEME

TIME OFF

Campfires, camaraderie & corporates
By gifting their employees holidays, often to exotic foreign locales with families in tow, corporate houses are not only ensuring that workers stay in high spirits but that they also imbibe team spirit, writes Mehak Uppal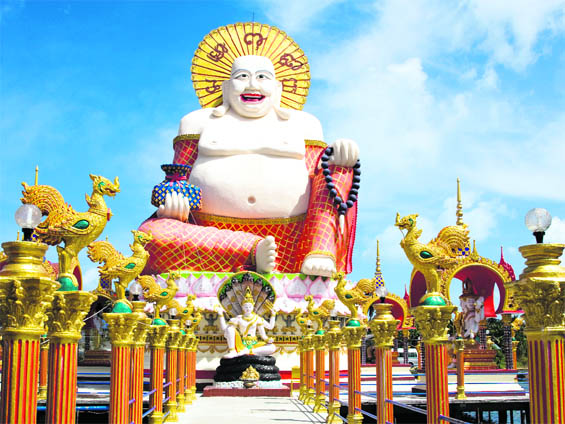 Thailand remains high on the wishlist of the Indian corporate traveller this season
Campfire along a riverside under a starry night, paint-balling in dummy jungles, trekking on a lush mountain track with the cold breeze brushing past your hair, lying on a beach watching the sun go down, exotic trips to foreign lands with your family what if these were not the musings of an idle mind but team plans being thought of by your bosses at work.
Artist extraordinaire
Success rests lightly on the young shoulders of Chandigarh-born Vibha Galhotra, whose works are, at once, experimental as well as stimulating, writes Nonika Singh
When Vibha Galhotra first voiced her desire to become an artist, her father's only reservation was, "Don't become a jhola chaap artist (read an artist with no money)". Today, of course, as the daughter has become a globe-trotting avant-garde artist, the father is still bemused with her unusual choice of material and ability to weave it all together. He even wonders aloud, "Pray, who will buy all this?"
Cat call
On a trip to London, you are sure to come across a brigade of fat cats staring down at you from the window of a house or a flat. Daksha Hathi on these window decorators
If you have visited a friend or a relative in London and have been stuffed with too much food, you might like to take a long walk to feel better. You may be lucky to spot one of London's brigade of fat cats staring down at you from the window of a house or a flat!
Valley of solitude
Open from July to September, Zanskar is probably the remotest region in India. A truly otherworldly spot, here journey itself is the destination, writes Sudha Mahalingam
We are in Padum, truly a one-yak town that comes alive just for about three months every year. Sitting astride a gurgling Zanskar River — also called Chador in these parts — Padum, the capital of Zanskarin Ladakh, is probably the remotest town in India, inaccessible for nine months in a year. The road is open only from July to September. One has to fly to Srinagar, drive through Kargil, Suru, and Panikhar, cross the Parkachik glacier and Penzi la to reach Padum, which at least four days before you can arrive at this outpost. Of course, the locals, the intrepid and the insane can access Padum in winter, too, provided they have at least 10 days and are prepared to walk on the slippery surface of frozen Zanskar River.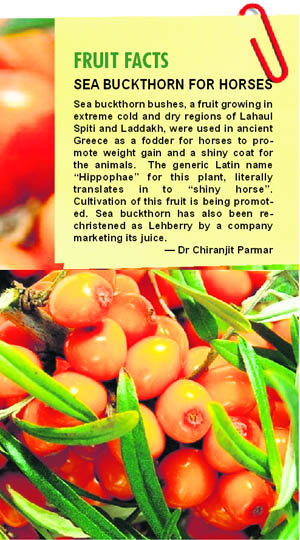 'I want stronger roles'
Says Riya Sen in conversation with Shoma A. Chatterji about her latest film Noukadubi, based on a work by Tagore
Her acting genes go back by two more generations to her mother Moon Moon Sen and famous grandmother Suchitra Sen. But across three generations, Riya, younger sister of Raima Sen, is the one who is trapped in the glamour image so much that her acting talents have remained untapped till now. Her modelling assignments, especially the three-year oomph calendar stint with photographer Daboo Ratnani and her item numbers in several films have relegated her potential as an actress more or less into the background. This is about to change and her talent as an actress will soon be up for the Indian audience in Subhash Ghai's Noukadubi(Kashmakash in Hindi).
'Amitabh is better than Taj Mahal'
Prasun Sonwalkar
The name 'Amitabh Bachchan' does more for India abroad than other known symbols of India's soft power such as the Taj Mahal, curry or the Kama Sutra, according to Rachel Dwyer, an expert on Indian cinema and culture.
Cash, care and nuptial ties
The protagonist of a TV wedding wants a man who can take care of her emotional as well as monetary needs, says Radhika Bhirani
She has a predecessor in Rakhi Sawant. TV actress Ratan Rajput is unsure if her televised swayamvar will meet its due end with a wedding, but she has a special, "P2 formula" of choosing her future groom.
SOCIETY
Healthcare at gunpoint
Maoists have helped set up medical centres in Bengal's backward West Midnapore district. Doctors fear to report for work. Jobless and unqualified persons are ordered to chip in, writes Ajitha Menon
Sombari Hemrom gave birth to a premature baby boy in June last in Kalaimuri village that comes under Salboni block in Maoist-affected West Midnapore district of Bengal. "I thought I will die, my baby will die. Timely intervention from the doctor and nurse at the makeshift health centre in my village saved both of us," says the thankful 27-year-old.
Take care of your feet
Regular pedicures will help you to have healthy feet, says Sita Mehta
Mesmerised by a beautiful face? OK. Now the tables have turned. You can mesmerise your friends by your beautiful feet also. But taking care of your feet takes time and planning, for, unlike other parts of the body, they are the most overworked. Have you ever considered walking five times around the globe, or walking the length of the Great Wall of China 115 times? You may not have thought of this. But this is what a normal human being does in his life if he lives up to 70 years.
Life on other planets ?
A massive radio telescope in rural West Virginia has begun listening for signs of alien life on 86 possible earth-like planets, US astronomers have said. The giant dish has begun pointing towards each of the 86 planets — culled from a list of 1,235 possible planets identified by NASA's Kepler space telescope — and will gather data on each one.