June 5 World Environment Day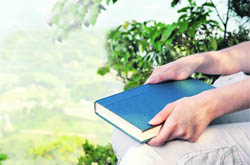 Environment to Excel
The long-term impact of rapid development, past industrialisation, global warming, poverty, exploitation and environmental damage, and need to find alternatives to a carbon-based economy are the critical challenges for the world today. Grassroot projects and innovative initiatives in India are slowly finding ways to meet up these challenges, whether it is about meeting rural livelihood, urban transportation, or public private partnership. Education is an essential tool to achieve sustainability today.


Careercature
Sandeep Joshi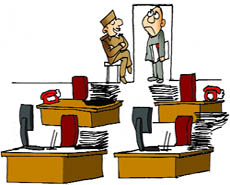 May I help you, sir? Accounts, business and technical staff have gone on package tours.
Career Hotline
Construction management
Q. Our family is in the construction business. I have done fairly well in the AIEEE and am looking at doing a BE in civil engineering, but would have actually preferred something that would encompass some value addition in terms of management etc so that I can meaningfully contribute to the business. My father has some health issues and would like me to join him at the earliest. Should I do a BBA by correspondence alongside?
SMART STRATEGY
Turning back to move forward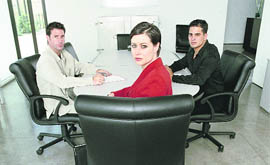 Almost three years back, I had joined a firm in Dubai. I left the company in two years' time as I was not happy with the pay. A month back my manager called from Dubai asking me to re-join. The salary is lucrative now but the designation will be the same. Right now, I am working as a supervisor in a multinational travel company. If I rejoin the company in Dubai, I will have to join as a travel consultant. Is it wise to return to one's former organisation at the same level just because the salary offered is higher?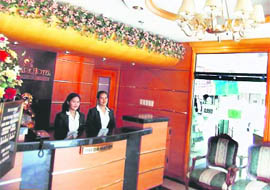 FIRM IN THE FRONT
Country's rapidly growing economy has led to a remarkable growth in the tourism sector. In sync with this growth, the hotel industry has flourished and thus the demand for manpower specialising in hotel management has increased as well. Front Office Management is one such department which is an indispensable part of the hotel industry.

Thinkstockphotos/ Getty images

Happiness @ work
Gems of ancient wisdom
Put your heart into the job
Win the heart and the rest will follow! But to win the hearts of clients, you need to put your heart into the job as well. Years after freedom fighter Chandra Shekhar told a magistrate his name was Azad (unchained), his father name was Azadi (freedom) and jail was his home, he told comrade Bhagat Singh that he was married to his Mauser pistol.