Law Of Success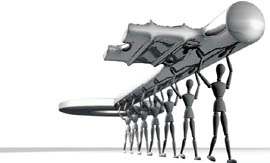 With businesses devoting more time and money on managing Intellectual Property issues, there is a huge demand for professionals with legal and science background, making it the right time to enter this field, writes Atulya Nath
Recent trends in the field of Intellectual Property are encouraging to say the least. Data shows a significant increase in the number of filings in each category of IP, especially in patents, copyrights and trademarks.



Careercature
Sandeep Joshi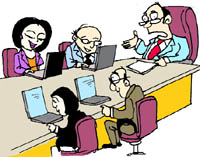 Online conversation is good but in across-the-table meeting let it be face-to-face

Career Hotline


Nursing career dream


BCA good option


Life after VRS


Set for a Marine drive


Improvement exam eligibility


Healing touch
Rare talent
A s per a recent survey Indian companies are increasingly finding it difficult to find the right talent, with 67 per cent of employers struggling to meet their critical-level hiring targets.
FOOD FOR THOUGHT
Is your job killing you?
J ob stress can fray nerves, keep you up at night, and contribute to health problems, but to cure it you first need to find its origin. Now, experts have identified some specific work situations that are likely to make your blood boil and their corresponding solutions, reports Fox News.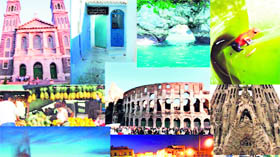 STUDY ABROAD
Make the right choice
W hen it comes to making the right career choice, students often find themselves caught in a Hamlet-like dilemma . Earlier, this decision was pre-defined or pre-determined by the parents. But now with a growing awareness and multitude of avenues, things have become more complicated.
Enriched jobs, happy workers
P eople who are given greater variety and independence in their jobs feel both less stressed and more satisfied, according to findings which suggest that several management practices designed to make employees more efficient also make them happier.
JOB bUZZ
Infrastructure Sector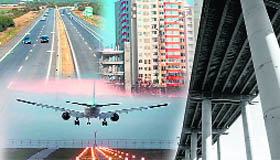 Strong growth trajectory
I n the Union Budget 2011-12, the Finance Minister has allocated a sum of Rs 2,14,000 crore to the infrastructure sector which is an increase of 23.3% than the last year. The growth rate of the infrastructure sector in India's GDP increased after the Indian Government opened the sector to 100% foreign direct investment (FDI). This was done in order to boost the infrastructure sector in the country.
SMART STRATEGY
Winning WAS
W AS — writing, action and speech — includes all the major forms of self-expression. Anyone aspiring to climb the greasy pole of success in career cannot afford to ignore these. A person wanting in these elements feels frustrated because he is rejected, while the one who is efficient in these goes up in life. Let us examine the power of WAS in detail
News Board
Reliance Cap in hiring mode
Having witnessed a dip of over 4,500 staff from its headcount in last fiscal, Anil Ambani group's financial services arm Reliance Capital will hire over 3,500 managers for its various businesses this year.