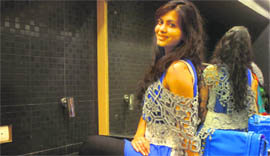 Ramp to role
At last, finally, as a final point…we have a model admit that acting is and will always be her first love! This means she doesn't think of modelling as an 'on the way' option to Tinselville. How nice it would be if people kept things straight!


MODEL TALK: Ankita Shorey
What's in a word…
Wud is minus the o and l, l8r has done away with a, t and e, BTW is the new found abbreviation of by the way, good is gud, cool is cul, before b4…luv is no more love. Luv is experimental, just as the emotion's new found spellings (read Luv ka The End and Kuchh Luv Jaisa). Lexicographers today are facing a stiff competition from generation Facebook, which shrinks every word to the minimum.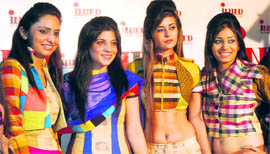 A step in B-town
Hail Bollywood! Whether you want to be popular, non-popular, whether it is about making money or losing moolah; tons of controversies, silhouettes shining under archlights, some lost in oblivion… Bollywood is everything you would want it to be!



DESIGNER CUT: Sabah Khan (2nd from left) along with the models at the show

Crowning glory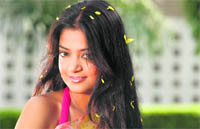 Rain might inspire the poetic lot, but for women it means dealing with a lot of problems when it comes to your hair. Sticky, limp, dull, dry and over the top frizzy hair tops the chart of monsoon beauty havoc. Though there is a little doubt that dull, lifeless hair can easily ruin your day, however, we have some cool hair tips and hair styles, which will make super frizzy and dry hair, beautiful, manageable and super lustrous.
The show must Go on
It is not always easy being an actor because you have to continue acting in real life sometimes too because you are perceived in a certain way. Life is like any other normal person for us too complete with some highs some lows some love, some heartbreak, some success and yes some letdowns. As an actor you have to express what your role demands and that could be in great contrast and sometimes even disorienting.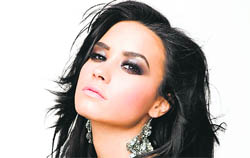 Kohlmagic Shuchita Sharma &
Eyes are the mirror of the soul. This Yiddish proverb is wholly true. Eyes are the most prominent and most noticed feature on the human face. So it is obvious that all efforts are undertaken to enhance the eyes and make them look beautiful. Eyes are delicate and as the summer is here eyes need great care. We talked to some make-up experts from various salons in Chandigarh for some tips on make up for the eyes.



Graffiti Aradhika & Sesh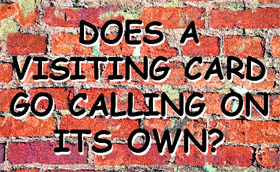 Flavours of Spain
Rijuta Jain is a cookery expert known for her innovative recipes in Ludhiana. She successfully runs 'Sweet temptations' which is famous for its snacks and savories.