Empowering the old
As the world observes the 'World Elder Abuse Awareness Day' on June 15, India needs to tackle the growing menace of exploitation of the elderly.
Dr. Mala Kapur Shankardass
IN 2006, the International Network for Prevention of Elder Abuse (INPEA), an NGO with presence in Asia, Europe, North America, Latin America, the Caribbean, Oceania, Africa and the Middle East called upon countries to support the movement.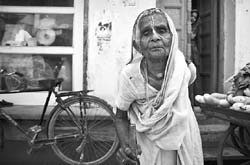 Fending for herself: It is estimated that by the year 2025 the number of the elderly in India will be over 17 crores (177 millions).
It began by asking countries to observe the World Elder Abuse Awareness Day (WEAAD) on 15th June every year. Since then WEAAD has been embraced by NGOs, government agencies and individuals in many countries.
The first step towards tackling the growing menace of abuse, neglect, and abandonment of older people is of course to recognise that it exists, that it happens amongst us and that it is a problem.
But the absence of authentic statistics, limited studies, inadequate documentation besides the lack of conceptual and definitional clarity on abuse and neglect have led to the problem being under-recognised. Besides, the reluctance of witnesses to testify and unclear evidences add to the difficulties in assessing the incidence of elder abuse and neglect.
The 6th INPEA annual meeting in London on June 17th lays emphasis on reviewing the new developments. Education and training of social workers on prevention of elder abuse and the need to have better tools to facilitate detection, intervention and prevention are areas the meeting will focus on.
In many countries substantial progress has been made towards reaching a consensus on definition of elder abuse and neglect. There has also been progress towards identifying new information on risk factors.
Nuclear families and increasing incompatibility between the young and the old have adversely affected the welfare of the elderly. A growing number of older men and women now live on their own. This despite their frailty and age related disabilities making them dependent on their adult children in the absence of adequate social security. The aged are becoming increasingly vulnerable to crime, violence, abuse, neglect and exploitation.
Clearly, there is an urgent need to educate and train professionals like lawyers, bank employees and those working in insurance and financial institutions. That is because these professionals and the police are in a position to stop abuse before it happens.
Growing evidence
In India, the subject was taboo till recently, possibly in view of the strong tradition of reverence for the elderly. Joint families have lived together for generations and the society has been in a denial mode in so far as ill-treatment of the elderly is concerned. Coming to terms with such abuse within 'respectable' families has been far from easy.
But there is growing evidence of families neglecting the old. Media coverage, research and NGOs , besides crime records and the police, indicate how families are increasingly discriminating against the elderly, neglecting them and often abusing them. There is little doubt that the quality of life of the elderly has suffered in many parts of the country.
The increase in the number of Old Age Homes and a growing demand for institutional care outside the family are also pointers to the problem. Research conducted by this writer indicates that the problem exists across socio-economic groups and cuts across the rural-urban divide. Sample surveys have thrown up the interesting nugget that older women seem to be more vulnerable to neglect and abuse than the men. But in the absence of comprehensive surveys, it is difficult to arrive at definite conclusions.
Isolation, abandonment and social exclusion are some forms of the abuse of the elderly one comes across. Denial of legal, medical and human rights and depriving the elderly of choices and a role in decisions, financial or otherwise, are some other forms of neglect which have surfaced. Robbing the elderly of respect and dignity is also not so uncommon any longer.
Significantly, the elderly find themselves at the receiving end of not just strangers (robbers and murderers)but also of family members, neighbours, friends, public servants, police, domestic helps and service providers.
The elderly are losing control over property forcing them to undergo financial deprivation. Immovable property belonging to the elderly are increasingly being grabbed, making the elderly homeless. There is evidence that some are being left out of family functions and community activities. Many of the old are being abandoned by grown up children and forced to live in institutions. Some live in ashrams or old age homes while some are being forced out to the streets.
Verbal humiliation is on the rise with insulting, rude, insensitive and disrespectful language being used increasingly towards the old. Add to this the emotional and psychological trauma of receiving threats, facing growing fear and insecurity and the stress to which the elderly are being exposed can be appreciated.
Old and ill ?
If you are old and also ill, you may find it worse. Instances of not taking into account older persons' disabilities and frailty, giving insufficient and non-nutritional food, not being responsive to diseases and illnesses of the older person and not assisting in seeking adequate and timely medical care and not providing sufficient care are, unfortunately, no longer rare.
A Report by United Nations shared at the Second World Assembly on Ageing in Madrid in 2002 revealed that 4% in a community based sample claimed to be physically abused and in yet another research, 20% of the older people living in an urban area said they had been neglected in their households.
With rapid increase in the population of older persons in the country, estimated to be about 100 million now, the magnitude of the problem can no longer be ignored.
While it is true that various factors , including health, personality, and availability of resources along with land rights, property and inheritance systems etc determine the extend of discrimination and neglect of the elderly, the fact of the matter is there is drastic need in the country to reduce the 'dependency' of older people on families and communities.
What can be done
It is crucial that we recognise "elder abuse and neglect" as a public health and human rights issue. Our national programs must work towards empowering older people to achieve health, food and financial security. Older people should not be discriminated due to age for entry into investment & entrepreneurial sector and micro finance opportunities must be opened to them. It is also important that they have access to geriatric services in health delivery systems.
Recent announcements of the government of increasing amount and coverage of pensions for people above 60 years of age is a welcome proposal but along with it, it is necessary to raise retirement age and opening re-employment opportunities as well as facilitating mid and late- life education and skill development. This will go a long way to reduce the risks and vulnerabilities of the elderly.
The scope of developing post-retirement residential facilities which provide safety and security with age-sensitivity in environments familiar to older people is an option being adopted in many countries. It is time that we respond seriously to the ill-treatment of older people and free them from abuse, neglect and exploitation.
THE LONE RANGERS
Dr Singh ( 70) , a retired doctor, has been living with his son and daughter-in-law. But he waits endlessly for his meals and often has to go without food. Because he is an early riser and also goes to bed early, he requires his meals to be served according to his convenience. But that is a far cry.
He also complains about food being served which does not suit his taste or age. Complains make it worse and a lot of unpleasantness follows. Mrs Shanta ( 75) brought up two sons after losing her husband very young. Her younger son was just three months old at the time. She managed to educate them and now lives with the younger son and his family. The elder son did much better than the younger sibling but decided to have no relation with his mother and him. He went away to raise his own family. Years later the elder son donated a community water cooler to the residential area he resided in. Prodded by neighbours and friends he did invite his mother to grace the occasion. But at the function itself, she was ignored, so much so that guests sitting next to her were served refreshments while she was not.
Mrs Kamlesh ( 65) belonged to a rich family, is the mother of five well-settled sons and single-handedly looked after her husband, who remained bed-ridden for 15 long years. But while some of her sons live quite near and are willing to support her financially, they have little or no time for her.
The case studies reflect a growing reality in India. As families and homes shrink and households get smaller and more and more women go out, the old , more often than not, are deemed to be a burden. The coping capacity of the young is being put on test as the elderly complain of loneliness, lack of leisure and emotional support. There is no one to talk to and there is no one willing to listen to them…it is almost as if old age itself is a disease.
(WHO country report)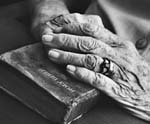 Physical abuse: Assault, sexual assault, forcible confinement, murder.
Financial abuse: Theft, theft by a person with power of attorney, fraud, extortion, forgery, stopping mail with intent.
Neglect: Criminal negligence causing bodily harm or death.
Mental cruelty: Intimidation, threats, insults.
Do
Plan for your own future when you are well and still independent.
Make a will and review it annually.
Have your pension and other cheques deposited directly into your account.
Stay active in the community as long as possible.
Do not
Revise a will without careful thought and speaking to someone you trust.
Leave jewellery, cash, or other valuable possessions lying around the house. Make it burglar-proof.
Rely solely on family members for your social life and care.
Allow adult children to return to your home (especially if they have drug, alcohol, or psychological problems) without carefully considering the situation.
(The writer is Associate Professor of Sociology, Maitreyi College, Delhi University and has specialised in Gerontology)