| | | |
| --- | --- | --- |
| | PERSPECTIVE | |
SINGLE AND LEFT ALONE
There does not seem to be a word or words in any major Indian language for the 'single woman'. And while the number of single women is increasing by the day, a vast majority of them actually opting to remain single, there is neither authentic data nor enough details of the challenges faced by the women and society.
Vandana Shukla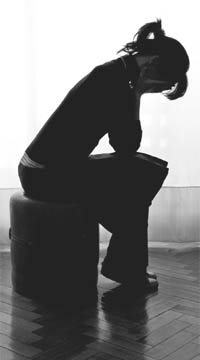 When Anuradha Adhikari , a teacher at the prestigious Sanawar Public School, decided to sell her property in Panchkula (worth Rs 2 crore), she found her own lawyer, in whose custody her late mother had left the papers, had forged her signatures to sell it to two different parties. The property was registered in her name. Adhikari had to seek police protection for her life and property in 2006. The lawyer offered his justification to grab her property, " What for does a single woman need Rs two crore worth of property?" He had two property dealers with political affiliation to support his views and actions. Showing great magnanimity, he offered her Rs 40 lakh and asked her to leave.
She left for Pune, where she bought a new flat to begin a new life. Two years later she committed suicide by consuming Bacardi with Baygon, an insecticide. The money she thought would empower her to buy her freedom had apparently made her even more vulnerable.
There is still no mechanism in our country to assess the growing number of single women. Hence, little or no thought is given to their security and, for all practical purposes, the single woman does not even exist on the government's agenda. By a rough estimate though (based on the 2001 Census), compiled by NGOs supporting single women, 36 million such women brave a hostile male dominated system, which views them as social subversives, and a threat to the patriarchal family structure.
In more developed countries, research based studies on changing social trends guide and help governments in formulating policies and framing guidelines, in the absence of social science research in India, single women are left to fend for themselves, to fight it out against all odds, or to surrender to the combined forces of social bias at home, at the work place and remain at the receiving end of administrative and law enforcing agencies.
Single women had been part of ancient Indian society but they would generally be victims of circumstances rather than products of a choice. Widows and parityakta (abandoned or rejected by her man, with she of course having no say in the decision) had some kind of acceptability as long as they lived at the mercy of the family, and practised self-denial and obedience.
This status of single women has changed vastly in the last two decades, with an increasing number of single women opting to remain single by choice. A new lexicon befitting them is yet to be coined in Indian languages.
Unlike the West, there are few studies or surveys conducted on divorces, why they are on the rise and how couples sort out their differences. In sharp contrast, in the United States there is even data to indicate that 95% of the divorces are by mutual consent and are 'uncontested'.
Gowher Rizvi, former director of the Ash Institute for Democratic Governance and Innovation, Harvard University, says, that the choices made by women are not against men, they are simply discovering a new space for themselves with economic independence, which allows them greater control over their lives. Many women choose to live with women, not because they are lesbians, but because they find a more sensitive partner in their own gender.
In the absence of any data base on divorce rate and other factors responsible for growing number of women opting to be single, either state- wise or national, basic denominators to social change remain elusive. Yet, the fact that more single women are joining the fray , lack of understanding for the phenomenon results in social rejection of a reality which puts all the blame on the women for being 'bad examples' and for destroying a workable social structure.
It also results in victimisation of women by agencies that are supposed to step in to protect their interest, because at the implementation level, it is men who have their biases blocking well meaning laws and guidelines.
Traditionally, single women, ie, Spinsters, have had no place in Indian society. Once again, there is no Hindi or even Sanskrit equivalent of the word 'spinster'. Either you are a Kumari, which does not indicate maturity or middle age, like the word 'spinster' does, or, you are a Shrimati — blessed to have a man. The institution of marriage is the only means to respectability for women, irrespective of all other accomplishments. Its purpose is to further family ties, not to enhance happiness of the couple. Compatibility between spouses is not linked to finding a companion, a soul mate, whereas successful marriage is seen as the result of patient work, along with family support. Personal happiness has less cultural significance in our society.  
So, women who search for a new horizon, refuse to enter into matrimony or look for their own happiness, find no role models. Gloria Steinem, the American feminist, observed that when she attended Smith College in the 1950s, for the first time there she learned some history of late 19th century and early 20th century feminists. What she read, however, led her to conclude that "everything had been solved decades earlier by worthy, but boring, asexual suffragists about whom I knew very little, except that I didn't want to be like them."
The Indian woman, in search of a new identity, de-linked from tradition, too, finds no role model. Steinem — a single, childless woman, married for the first time at the age of 66. She found her own path, her own answers, and these answers were not necessarily feminist. Perhaps, Indian single women too require that space, to define a role for themselves, which does not fit into the traditional roles of being a wife or a mother, always overshadowed by a male presence.
Single women constitute a formidable social force, denial of their existence and problems leads to further complications in a society already disintegrating at various levels.
Then, there are paradoxes in our legal system; on the one hand the law ensures a single woman's rights even after a break-up of a live-in relationship, but a woman going through long drawn and contested divorce, which is the case in most divorce cases in India, has no means to fend for her rights. Even though the court fixes a certain amount to be paid by the husband for maintenance, in majority of the cases, the implementation is challenged and the order defied.
Similarly, she is not even recognised as the head of a family even when she is the provider. A legally wedded widow is a single woman in the eyes of the law, with rights to inheritance and benefits of her late husband. Spinsters contest property battles in courts for decades, without legal protection, whatsoever. Panchayats continue to be headed and influenced by men and patriarchal biases; they still do not recognise single women as beneficiaries of government schemes. Job cards for widows are issued in the names of the nearest male relation. In urban areas, single women find it hard to have a roof over their head and renting a place becomes a nightmare.
However, in a quiet revolution, women—widowed, abandoned and hunted for being witches—from India's smallest villages — in Punjab, Himachal Pradesh, Rajasthan, Jharkhand, Bihar, Karnataka and other states have come together, having overcome nightmares of being gang-raped, cheated, starved and violated in every which way possible. Their tales send a chill down the spine, making one wonder, if at all there is any rule of law to protect them and their interest.
Not relenting under pressure, they have formed small groups and organisations at local levels, which have merged in an umbrella organisation to form a pressure group. Ekal Nari Shakti Sangthan, Positive Women's Network, Jagrit Bahuuddeshiya Mahila Sakh Sahkari Samiti, Ekal Nari Shakti Manch, Gujrat State Network of Positive People, Mahila Adhikar Sandarbh kendra Action Aid, Bhor Abhiyan etc, have merged to form the "National Forum for Single Women's Rights" with a singular voice demanding justice. These organisations act as an effective platform, where rural and semi urban single women can have their voice heard and initiate a fight for justice. The same cannot be said for educated, empowered single urban women, who continue to fight a lonely battle.
URBAN VOICES
Education no guarantee for dignity
Mona Ambegaonkar
Mumbai based costume designer and actor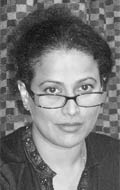 No single woman living alone and working in a Metro will agree that it's easy and that they face no bias. Single women living and working alone are universally assumed to be of 'loose' character and 'easy' and therefore a prey and target of every lascivious jibe possible. It is hard to get rented premises because most landlords and specially landladies have major problems with having single women as tenants or paying-guests. They nag constantly about late working hours and male friends' visits and I know of many instances when girls have been turned out on the road in the middle of the night. I do not look for approval or 'permission' to make my choices. Education does not necessarily arm one in the battle for claiming respect and dignity, it's a completely different set of qualities like courage, persistence and above all self-worth. I believe I am not only unique but valuable and so constantly demand my due.
Leave me alone
Satinder Satti
Ludhiana based TV anchor, actor, poet and singer

God has created every individual differently. No two men are similar in temperament and character. But women are expected to be prototypes of their medieval ancestors. For a woman being single and successful is like a double whammy, her success adds to levels of unacceptability and envy. My parents taught me to have dreams and work hard to achieve them. So, I am not apologetic of my success. Secondly, creativity and art requires 100% commitment of time and energy. For a life of creativity you need your own space. I have my world of creative energy and joy and God is there to protect me. If someone wants to be a part of that world, he has to be different ! Till that happens, I enjoy work and company of my parents. I never feel I am single as thousands of people admire me and I have an adorable family for support. Being single makes it actually easier to handle some of the problems. What does become irritating is when every Tarsem, Devinder and Hardeep start asking you, " When are you getting married ?"
Being better than the best
Madhuri Sanjeev
Mumbai based theatre and TV actor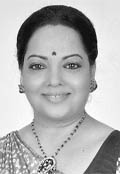 Indian women are fed on the Cinderella syndrome...made to believe that once they meet their prince charming, they will live happily ever after. I was luckier than a lot. I was working as an actor even before my husband's untimely death and I continue to work. The expenses are taken care of but it's all work, work and work, both outside and inside home. I consider myself lucky that I have an apartment of my own, because many Indian women find themselves without a roof over their head if they lose their husband. While divorce is becoming common, Indian society looks harshly upon divorced women. Instead of being admired, women who have the courage to walk out of a bad marriage are actually looked down upon as the ones who could not make their marriage work. Unmarried single women also face hostility. It is not an easy thing to turn a deaf ear to gossip!
Not much has changed in the Indian society. And though there are more single women than ever before, sadly the society is still suspicious of them.
Alone but not lonely
Amita Sehgal
Mumbai based Executive Producer of Ad films

Things may have changed on the surface since I joined advertising 22 years ago, single and divorced. Men would chase you, knowing you were vulnerable and women would feel insecure in your presence, as though you were going to swallow their husbands. Landlords were suspicious, and, from the guard to the colleagues, everyone thought, you were available. For me, dignity was important, so I had to be ten times more competent to make a place for myself in an industry dominated by men. And I worked with tough guys like Prahlad Kakkad. Divorce was a big thing 22 years back, it was the first in my family. I felt guilty and responsible. I had to be tough and very very competent to be here. I am not apologetic of who I am, it's not easy being single, but being 'alone' does not amount to loneliness. I get more space and time to internalise things. I am more focused and can afford to be chronically 'politically incorrect'. I am being myself finally, take it or leave it.