The UN 2011 high-level meet on AIDS is currently being held in New York. At this crucial meet, the member-states will negotiate a Draft Declaration outlining the future response to the AIDS epidemic
Don't let the guard down against AIDS
Aditi Tandon
All eyes are set on the UN member states, currently engaged in hectic negotiations in New York to chart the future course of global response to the AIDS epidemic. The 2011 High Level Meeting (HLM) called by the UN to finalise the Draft of Commitment to HIV is vital as it will set targets for HIV prevention, treatment, care and support and determine if the world will reverse the epidemic at all.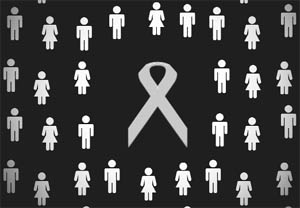 The HLM comes at a crucial time — when funding for HIV is on the decline; 10 million people, in need of treatment, don't have access and fears are growing of this being the last HLM on AIDS, as the developed world goes back on its funding commitments.
That makes these negotiations vital if fruits of the past (global rate of new HIV infections declined by 25 per cent between 2001 and 2009) are to be preserved. The UNAIDS has, in its publication "AIDS at 30: Nations at Crossroads", examining progress since the infection was reported on June 5, 1981, already warned the world: "Despite expanded access to antiretroviral therapy (ART), treatment gap remains. At the end of 2010, 9 million people eligible for treatment didn't have access."
The report identifies treatment gaps and declined global funding as major challenges, so does the "Zero Draft" the UN has extended for negotiations from June 8 to 10. The draft is so called after its objectives of zero new infections, zero discrimination and zero AIDS-related deaths. While the world awaits the declaration, documents in public domain don't present a heartening picture. They indicate the developed world's reluctance to set treatment targets; make funding commitments; and their urge to dilute proposals that lower treatment costs.
In the past, treatment targets have only helped the global response to AIDS, like the WHO's "3 by 5 call" (3 million people on treatment by 2005) which inspired efforts. But now, the European Union (EU) is reluctant to commit targets for getting people on treatment. Led by Thailand, many nations have sought treatment for 15 million people living with HIV (PLHIVs) by 2015. This represents 80 per cent of the 18.3 million PLHIVs who will need treatment by then. For developing countries like India that are scaling up treatment efforts and that need global funding, targets are vital to secure unhindered flow of money.
They must, therefore, fight for target setting. It would further serve India well to push for inclusion in the draft of treatment targets for Hepatitis C and TB-related mortality, considering Hepatitis C is a growing problem for drug users who are HIV positive and the government's ability to get funds to treat it would depend on how the infection features in the declaration.
 Meanwhile EU's reluctance with targets has health groups worried. Matthew Kavanagh of Health Global Access Project says, "The EU is not just refusing to commit to treatment targets, it's working with the US to dilute any language in the draft text related to increasing access to affordable generic medicines."
The latter is a huge concern, and PLHIVs and treatment activists have already called for an immediate moratorium on all Free Trade Agreements (FTAs) and Trade Related Measures of Intellectual Property Rights (TRIPS) like data exclusivity that prevent access to generic medicines. 
In May, groups from Asia, Africa and Latin America adopted the "Bangkok Declaration on FTAs and Access to Medicines" to announce opposition to the rapid spread of FTAs that put the profits of MNC pharma firms ahead of people's health. The declaration said FTAs permanently undermined access to affordable new HIV/AIDS medicines, Hepatitis C treatments and life-saving medicines for chronic diseases were all under its threat. 
To address this concern, the UN, in the "Zero Draft", has sought to mitigate the impact of patent barriers on access to AIDS treatment by incorporating language which developing countries like Thailand, Brazil and Africa are backing. This language highlights the need for governments to use public health safeguards when faced with IP barriers in producing or purchasing affordable medicines for HIV/AIDS. Such safeguards are even recognised under the international law as TRIPS flexibilities. The developing nations have further inserted in the draft language to highlight the danger that FTAs pose to the sustainability of AIDS treatment and have prescribed that TRIPS-plus provisions be kept out of FTAs.
 But this text proposed by nations facilitating the UN process — Botswana and Australia on removal of TRIPS — plus measures from FTAs has been rejected by the EU, US and Japan. The latter has even said there's no evidence that greater patent enforcement in the developing countries is hindering access to medicines. Activists trash the claim.
"This is ludicrous," says Rose Kaberia of the East African Treatment Access Movement (EATAM), who has challenged an anti-counterfeit legislation in Kenya that increases enforcement of medicine patents, "The greater enforcement of medicine patents has resulted in the seizure of generic medicines, including ARVs, by the EU which were on their way from India to Africa and Latin America. We can't afford such laws in the fight for Universal Access to treatment."
Off-patent drugs
Recent evidence has clearly revealed that FTAs have undermined people's right to health — FTAs with the US resulted in 79 per cent of 103 off-patent medicines not having any generic equivalent in Jordan; and in price differences of up to 845,000 per cent in the same therapeutic segment in Guatemala.
The 2011 document, it is hoped, will reject FTAs, and India would support developing countries' proposals on the IP text. Some of these proposals read: "Recognise the critical importance of affordable generic medicines in scaling up access to affordable HIV treatment; express grave concern that the greater enforcement of medicine patents in middle and low-income countries significantly limits generic competition for newer generations of HIV treatments, including for opportunistic infections and note that trade barriers and bilateral and regional trade agreements that impose IP protections stricter than necessary under the TRIPS Agreement seriously limit access to affordable HIV treatment."
The EU, US, Switzerland and Japan are resisting this language, and pushing for insertions highlighting the importance of IP protection in developing new medicines and using them as an incentive for investment in R&D of newer generation of treatments. Several developing countries like India must oppose this and review the language from the 2001 and 2006 HIV/AIDS Declarations on IP which talked of using TRIPS flexibilities as a right.
Funding gaps
Now about funding gaps — the zero draft recognises this challenge and calls on governments, particularly of the developed world, to fulfill their funding commitments as the epidemic is far from over. Developing countries like India have just about managed to stabilise it and sapped funding could prove disastrous for HIV programmes.
That calls for Indian negotiators led by Health Minister Ghulam Nabi Azad to support draft provisions on funding like the one India has itself proposed – on high costs of non-generic medicines and trade barriers to legal trade in generics. This is a crucial provision as the biggest drain on HIV resources will come for newer treatments that are patented in India resulting in lack of access to generic ARVs in India and across the world.
Every effort would have to be made to secure generic drugs. As Loon Gangte of the Delhi Network of Positive People points out, "In 2001 generic medicines made it possible for us to hope for healthier lives, to get back to work and watch our children grow. A decade later the EU, US and Japan want to take that hope away in the name of MNC pharmaceutical companies. Our lives are not for sale."

TREATMENT TARGETS VITAL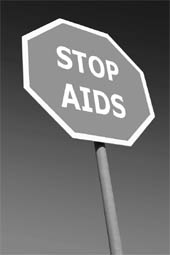 A recent study of 1763 couples of whom 97 per cent were heterosexual in 13 sites across different countries, including India, Africa and Brazil, has shown that treatment may in fact be the best form of prevention with a nearly 96 per cent reduction in HIV transmission between sero-discordant couples being reported if the HIV-positive partner was on treatment before their health declined. UNAIDS Executive Director Michel Sidibe is on record saying: "Antiretroviral therapy is a bigger game-changer than ever before — it not only stops people from dying, but also prevents transmission of HIV to women, men and children"
FUNDING CRITICAL
Between 2001 and 2009, investments in the HIV response in low and middle-income countries rose nearly 10-fold from $ 1.6 billion to US$ 15.9 billion, and new infections dropped by 25 per cent. But in 2010, resources declined even as in 56 countries, global donors account for 70 per cent HIV resources. UNAIDS has warned against this decline saying if the world does not invest now, it will have to pay several times more in the future." UNAIDS recently found that an investment of at least $ 22 billion is needed by 2015 — $ 6 billion more than is available today. The return on this investment would be 12 million new HIV infections averted; 7.4 million AIDS related deaths averted by 2020; new infections would decline from 2.5 million in 2009 to about 1 million in 2015. At present the world houses 34 million PLHIVs; India has 2.3 million.