Horticulture
A field with Strong roots



Horticultural crops play a crucial role in India's economy by improving the income of the rural people and it is the most viable option for small and marginal farmers. Cultivation of these crops is labour-intensive and hence generates large-scale employment.
The Power of two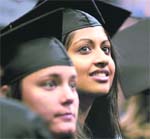 We are living in a supersonic era where time is the most essential commodity. It is more so relevant in the case of students, because for students time is their "opportunity cost". And students are quick to capitalise this and make use of their "opportunity cost" to the maximum. Imagine a scenario where a young engineering graduate after four years of strenuous study is having not one but two engineering degrees and that, too, one from a foreign university. Or take it further, after five years of study an engineering graduate lands up with three degrees.
Career Hotline
Pervin Malhotra


The writer is a noted career expert and director, Career Guidance India (CARING). Please send in your queries with your full name, complete address and academic qualifications to: The Editor, Jobs and Careers, The Tribune, Sector 29, Chandigarh-160030, or at careers @tribunemail.com
Careercature
Sandeep Joshi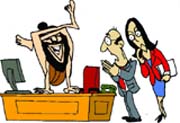 Guruji, can't you suggest some less complicated stress busting exercise.
Make room for calculated risks
Be job ready for banking sector


As per a study conducted recently by management research institutes banking and finance are all set to revolutionise the existing economic scenario in India. As far as hiring trends go banking and finance are among the emerging fields. As many as 85,000 vacancies in public sector banks and myriad opportunities in private sector bode well for the students aspiring to enter the fields of banking, finance and marketing.
Certification programme for design professionals
Corel recently launched the Corel Certification Programme in India to provide a platform to design students and professionals to validate their product skills and knowledge in CorelDRAW software.
A Good Boss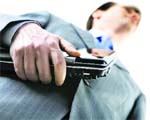 You're the boss. But it's no fun (and very difficult) being a boss who is not respected, is ineffective at managing staff, or is even actively disliked. How do you get your staff to be the best thing that ever happened to you? By being the best boss that ever happened to them. But if you're someone who is pretty much the ultimate authority in his or her company or store (a small business owner or a general manager of a renowned company, for example) here's how to be a good boss:
IN CONVERSATION
Spreading the net of soft skills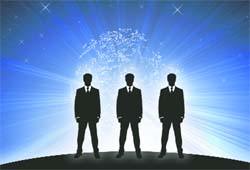 An excellent academic record is no longer the sole criterion for landing up that coveted job as most employers look for candidates who can handle day-to-day challenges of a work position. "Soft skills" can make a difference between success and failure. With only one in four engineering students and one in 10 humanities graduates found employable by leading hirers, the widening gap between the classroom education and job skills crucial for employment is threatening to daunt India's growth.
Fortnightly Quiz-390
Breaking New Ground