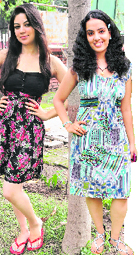 A CLASS in fashion
Each new session on campus brings with it a whiff of the latest from the world of fashion
It's a carefully crafted messy look! As against the runways, classrooms fashion their own rules. Likewise, up-street gives way to uber chic, flip-flops replace the upscale wedges and casual careless statement wins hands down. Are floral prints the find of the season? Brand new session brings along brand new rules."Everybody pulls out whatever they feel like wearing and try and make a statement of their own, nobody really follows any particular celebrity," Manika Ahuja, MCM student, tries summing up the laws of dressing.




(L-R) Shalika & Manika Ahuja
Moving beyond tradition
Her petite frame underplays the image of how much she can explore the minds of Islamic women and their turmoil. Sahana P has given a structure to her favourite short story in the form of Jannat Mahal, the fourth production of the Graduate Showcase.
Running on time
At any given point of time, the Indian television industry suffers from one obsession or the other. A few years back, from the prime time to late night slots, it only offered saas-bahu sagas, the sobbing heroines, the conspiring vampires and the grand families. Then the gears shifted towards reality shows.
Pink, purple, parrot… bring colours on!
Funky pop

: Shraddha Kapoor

Casual twist

: Dia Mirza

Colour blocked

: Kareena Kapoor

Dash of dot

: Amisha Patel
Manish unplugged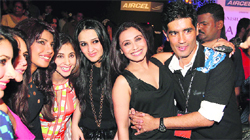 Manish Malhotra is the grand finale designer for the upcoming Lakme Fashion Week. Bollywood's favourite and most famous designer is known for giving image makeovers to the likes of Rani Mukerji, Kareena Kapoor, Karisma Kapoor, Urmila Matondkar, Preity Zinta, and Kajol.




Makeover maestro

: (From right) Manish Malhotra with friends


What a scene!
Selena Gomez has come a long way from being the child star of Disney's Wizards of Waverly Place. The 19-year-old, who is dating teen sensation Justin Bieber, just released an album and a movie but feels that she still has a lot of growing up to do.



Graffiti
Aradhika & Sesh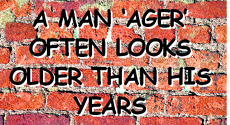 Item code
In keeping with the latest Bollywood trend, actor Abhishek Bachchan says he doesn't mind performing an item number although he has many to his credit which he interestingly never thought of as item songs.
Slim, by chance
Sorority Row star Audrina Patridge says the secret to her stunning figure is her body's inability to put on weight. The 26-year-old actor, who has always sported a slim physique, insists that maintaining her figure was never difficult because she doesn't have to worry about piling on pounds, reported a publication.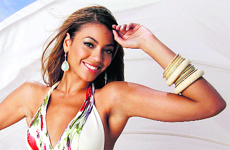 Cooked to perfection
R&B star Beyonce wants to release her own cook book, which will be inspired by her mother Tina's recipes. The 29-year-old singer, whose rapper husband Jay-Z has a string of restaurants, plans to create a culinary guide which contains her mother's soul food recipes and is confident it would be very popular, reported a publication.




Write step

: Beyonce


Dance yourself to fitness!
If you could never bring yourself to do those tough-looking squats or boring endless walk on the treadmill, then Leena Mogre's Specialised Fitness Gym, Sector 8, Chandigarh, brings cardio-dancing with Kritika Sharma for you.

Love story 2011
Hardik Dhamija got introduced to reading in Class X. A couple of episodes and he was out with a blog. A couple of inspirations and he has joined the swelling club of young student authors from the city.

Master Chef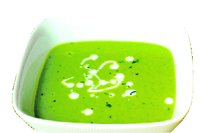 Health potion
What is it about greens that we see them and go "good health", and rightly so! When it comes to nourishment, green veggies pack a mean punch! There's evidence that peas probably originated in the sub-Himalayan plains of north-west India!So now we have reasons to be 'pea-proud'! Peas can morph beyond matar paneer and pulao if we use some ingenuity.
Weight turns men off
Men are more concerned with their partner's body type than women but they also seem to value family more highly, according to a new surveyNearly half of men questioned in the poll of 70,000 people said they would ditch a partner who gained weight, compared to only 20 per cent of women.
GET PHYSICAL
Glow like a yogi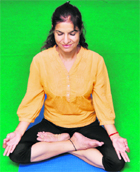 Yoga and yogic exercises have become popular. According to some concepts yoga is the remedy for all ills, mental or physical. First, I would like to put it in perspective. Yoga is like a protective covering and a roof over your head which protects you from untoward circumstances.Yoga makes us internally fit by teaching us breathing exercises and stretching of the body. Secondly, I feel that we have a limited number of breaths allotted to us in life and if we learn to hold our breath the yogic way, we save on our breaths.


Fit 'N' Fine: Jassi Oberoi demonstrates an asana

trendsetter

Fashion is an attitude with the youngsters of today and be it branded clothes or street pick-ups, the idea is to look trendy. Those who carry off 'the look' are the real trendsetters and set the parameters for others. Charming Inayat Dhanda, a student of media and communication, shares her style secrets…
Your sense of style is …
My aim is to look good while being in sync with the latest fashion. Real fashion for me is what suits my persona and also what is right for the occasion.
Latest addition to your treasure of clothing or accessories…
My three pairs of heels from Charles and Keith in turquoise, blue and red.
Brand crazy or street pick-ups?
Both as long as they are stylish.
Your style Icon is…
Angelia Jolie for her dresses and Lady Gaga for being a trendsetter.
Who do you think is the worst dressed celebrity?
Mary Kate and Ashley for their horrible western clothes and Vidya Balan in her ethnic dresses.
Which look do your prefer - sporty, chic or glamorous
Chic.
One fashion trend that goes beyond your comprehension…
Multi-colored strands and pathetic nail art.
Your take on accessories?
Accessories are important. I love stylish footwear and sling bags.
What boosts your confidence level?
When I am comfortable with whatever I am wearing.

(As told to Poonam Bindra)

In sync with style