Land of hope & despair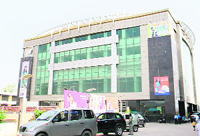 The growth of the real estate sector in the Baddi-Barotiwala-Naraingarh industrial belt in Himachal has been an on and off story over the past few years. The industrial belt was touted as one of the most promising realty investment sites in the state as several crores were invested in different industrial projects in the area which was expected to become a bustling industrial hub within a short time. But it has not been smooth sailing as the realty sector here has seen many lows over the past few years making industry watchers skeptical about the new residential as well as commercial projects being launched here.
Tax tips
Right to explain
Tax on compensation amount
Significance of dates
Paying Service Tax
Tax has to be paid
Safe investment
File Return as self-employed person
Land rules
green house
The right FIT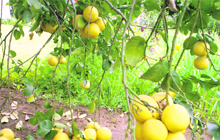 Fruit-laden tree or trees in a home garden are indeed owner's pride and neighbour's envy. In fact, since ages a garden or a green space has been considered incomplete without the presence of trees yielding luscious and nutritious fruits.




Lemon: A must have fruittree in any garden
Parsvnath to drop six SEZ projects
Several realty firms, including Parsvnath, have sought the government's nod to shelve their special economic zone (SEZ) projects amid continued tax uncertainties.
REALTY GUIDE
Buying disputed property
Q. I have purchased a freehold shop-cum-office in a town in Haryana. After the registration of sale deed, I came to know that High Court had passed an injunction and had retrained the sellers from alienating, selling transferring the property. But the sellers were not aware of such an injunction/ restrain.
Ignorance is no excuse
Q. I have purchased a housing board house. All the money for this house has been paid by me. But after the sale deed it came to my knowledge that the property was already mortgaged by a bank as an equitable mortgage and the loan account of the vendor in the bank was in very bad condition. So, in future the bank can take any action to recover the outstanding loan. In this procedure the bank can even sell my house by auction. Please suggest what should I do to save my property?
REALTY BYTES
Gujarat's biggest mall
Real estate developer JP Iscon will construct Gujarat's biggest mall, with a million sq ft of retail space, in the next two years. "We have acquired some land in Ahmedabad and plan to construct our second mega mall, having over one million sq ft of retail space, over the next two years," JP Iscon Chairman Pravin Kotak said in Ahmedabad recently.
Furniture trends
In love with leather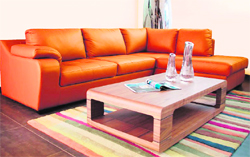 The furniture industry like all the other industries is undergoing a lot of changes as far as the variety of choices being offered and the materials that are grabbing the eyeballs of customers are concerned. Before talking about the current trends in this field, it is necessary to understand that when we talk of decor and interiors trends should be seen as the undercurrents that drive what you see and are willing to buy, obviously keeping an eye on your pocket.
launch pad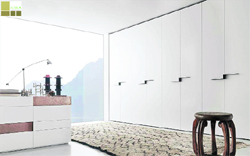 Storage statement
KIWA, a venture of IKian Furnitures, has launched the Falcon range of functional and stylish wardrobes recently. The wardrobes come with matt finishes on contemporary classic swing door compositions and are an amalgamation of attractive designs and functional traits. The wardrobes also come with a plenty of shelving space and drawers providing an attractive storage option for the design-conscious Indian market.
Turning a fresh leaf
The Union Cabinet earlier this week approved the proposal for the enactment of a new legislation in the form of the Benami Transactions (Prohibition) Bill, 2011 to replace the existing Benami Transactions (Prohibition) Act, 1988, and for its introduction in Parliament.
law point
Plea rejected
The Supreme Court ruled earlier this week that flat owners in cooperative group housing societies in Noida will have to get their houses registered at the current stamp duty rates. The court dismissed a petition filed by some resident welfare associations.