Realty Bounty
Bathinda is on the fast track of growth, mainly due to its robust property market, reports Sushil Goyal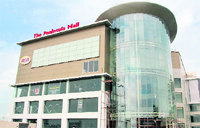 The robust growth of the realty sector in Bathinda has kept it among the top few cities of Punjab where the real estate prices have maintained an upward march in the past few years. The fast growth of the real estate business in and around Bathinda has had a huge effect on the socio-economic profile of the area as now modern residential habitats, upscale shopping malls and commercial areas dot the city skyline.

A view of under-construction Mall on Goniana road Bathinda. Tribune photos Pawan Sharma

Real ISSUES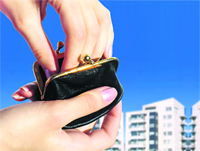 Wallet Woes
Constant rate hikes have further burdened the realty sector, writes Vinod Behl
It is a matter of concern that credit growth, both for home loans and on the exposure to real estate developers, has hit a speed breaker due to repeated interest rate hikes. Industry statistics show the growth rate of loans to developers came down from 43 per cent in January to just 11 per cent in May this year.
tax tips


Selling HUDA plot


Benami owner not to pay tax


Short on saving tax
realty bytes
Unitech sells 450 floors in Gurgaon project
Realty major Unitech has sold 450 independent floors for about Rs 350 crore under a township project in Gurgaon. "Unitech sold more than 450 units of its newly launched project, Anthea Floors, and garnered a sale of about Rs 350 crore from these," the country's second largest realty firm said in a statement.
Ground Realty
Powerfull saving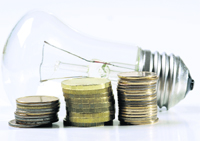 Electricity consumption bills are often received with an apprehension by most of us. The first figure checked by one and all is that of 'amount payable' followed by the number of units consumed during the billing period. And that number often leaves us confounded. Have I really consumed that much electricity? Isn't the bill inflated? In order to overcome this uncertainty, one can work in a scientific manner and get an estimate of the electricity consumption in his house. Here are some guidelines:
DEVELOPER SPEAK
Alpha G:Corp spreads wings outside NCR
Alpha G:Corp, an NCR-based FDI-funded real-estate developer and a partner of Morgan Stanley, plans to deliver projects worth Rs 5,000 crore over the next five years across the country.