Building dreams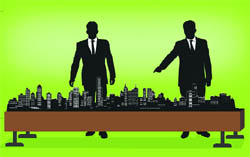 Massive urbanisation all over the country has opened up a vast field of career opportunities in planning the urban landscape. This has increased the need for planners who can incorporate modern trends in the upcoming urban centres keeping in mind the environment, economy, design and physical facilities in order to maintain the quality of life of the people staying there. To analyse these, such planners need a proper and special education to understand assets, liabilities, geography, laws and policies of an area to be developed.
Food Science & Technology
Food factor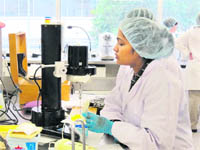 Food technology involves the application of food science to the selection, preservation, processing and packaging of raw produce or the value added, safe, nutritious and wholesome food fit for distribution and consumption. Food science is a discipline concerned with all the technical aspects of food, beginning with harvesting or slaughtering or milking or catching and ending with its processing and consumption.

Technological advancement has revolutionised the field of food science
Career Hotline
BCA will give a good foundation
Q. I will be completing Class XII this year. I am thinking of going for BCA followed by MCA. But I have heard that the MCA entrance exam has no questions related to BCA. So should I do BCA or opt for some other subject instead?
COURSE WATCH
Public policy courses
Apeejay Stya University has introduced three new courses - BBA in Public Policy and administration; MBA in Public Policy and Administration; and MA-Public Policy and Development - to provide well-rounded professionals having a focused approach towards governance and development.
Health insurance for students going abroad
Ensure you are insured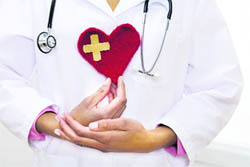 If you are gearing up to persue studies abroad, you need to take a closer look at various travelling arrangements. Taking a health insurance is one such step that needs your due consideration. It is vital as it will help you financially, in case of medical emergencies. Even if you think you don't need a health insurance while going abroad for study, your university might make sure that you think otherwise. Health insurance is usually a part of the many visa conditions that an international student must comply with.
CareerCature
Sandeep Joshi

Actually, we have to select one counsellor for our stress-reduction programme
FROM THE Fields
Don't burn but earn
Agriculture has remained the mainstay of the economy of the Punjab and Haryana region for a long time with the wheat-rice crop rotation cycle being followed by farmers in the maximum cropped area in these two states. But over the years the participation of youngsters in agricultural activities has lessened and there is a shortage of farm labour also. As a result the manual harvesting of wheat crop is almost nil now.
Scholarships
Deakin University, Australia, has announced a series of new scholarship programmes for Indian undergraduate and post-graduate students. The value of scholarships is almost Rs 97 million (AUD$2m). The scholarships are designed to promote collaboration with industry through leading-edge research. Deakin is renowned for its research in advanced materials, nanotechnology, life sciences and health. These new scholarships will provide an opportunity for post-graduate students from these disciplines to extend their research capability.
OFFICE Mantra
Cut the clutter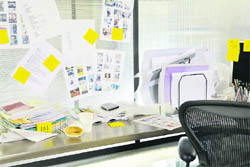 Is your office cramped and chaotic? If yes, why not create space that is pleasing, practical and comfortable. You can enhance your output and even remain relaxed if your office is organised and calm. Empty space is not only pleasing but also provides sufficient oxygen always keeping you fit and fine.
Ready for job hop
More than half of the Indian employees surveyed expect to switch their jobs within the next five years for better growth opportunities, says a report.
Food for thought
NET SpoilSPORT

A new survey has indicated that employees using the Internet for personal work during office hours is spoiling their relationship with their employers and senior management staff. Carried out by the website MyHiringClub.com, the survey of 22658 employees and 3296 hiring managers and senior executives from India, Gulf, Middle East and Singapore found that 62 percent of employers in India are monitoring the internet usage of their employees.
Breaking schedules
The lunch-hour, which is a traditional part of the working day, has for most been shifted to an earlier time due to too much work pressure. According to a survey by sandwich chain Subway, around three million staff are regularly forced to take a "mid-day break" before 11am due to the increasing work pressure.
Gems of ancient wisdom
Happiness @ work
Only the first step is hard
The task may appear hard and the route long, but as soon as you take the first step, doesn't the long path to the goal become shorter?