Young & Committed
A frivolous band of youngsters with the attention span of a goldfish — that's what teenagers keep hearing about themselves. And if the teenager happens to be a girl, there's an additional rider of vanity.
first day first show
A drab affair
Aarakshan is the story of Prabhakar Anand (Amitabh Bachchan), the legendary, idealistic principal of a college that he has single-handedly turned into the best. It is the story of his loyal disciple Deepak Kumar (Saif Ali Khan), who will do anything for his sir. Deepak is in love with Prabhakar's daughter, Poorbi (Deepika Padukone), and friends with Sushant (Prateik). It is the story of their love, their friendship, their zest for life, and of their dreams for the future.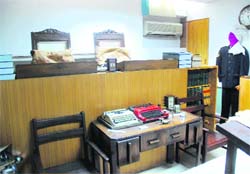 IT'S A BEAUTIFUL DAY
Inside the COURTROOM!
That courtroom drama can be very interesting is a fact that has been proved in various movies, but a journey though files, case studies or pictures will be so fascinating did not cross our mind!



In camera: Various artifacts grace the High Court Museum in Chandigarh
Desi tadka
Masala! Mehndi! Masti!, the largest South Asian music, cultural and cuisine festival in Canada will stage an adult play Dirty Pakistani Lingerie as well as Rabindra Tagore's drama Sacrifice (Visarjan) this year.
Freida's loyalty
Freida Pinto has a special place for fashion house Chanel because they believed in her when she had not become so famous. The 26-year-old says Chanel was the only company to loan her clothes for red carpet events when she was beginning her career.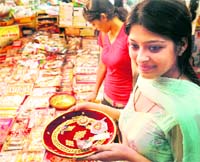 Siblings, forever
The concept of celebration might have changed over the years, but Raksha Bandhan, perhaps, is the only festival that reminds us of traditional ties. Contemporary designs or chips could have taken over the delicate weaves, but to our surprise rakhis have retained their traditional look. What's more, these are coming in thalis, betel leaves (pan ka patta) and wooden boxes lined with velvet and gotta!
ROYAL palate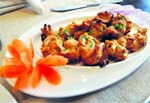 Bringing the taste and flavour from the land of Awadh, Hotel Chandigarh Ashok presents the Awadhi Food Festival. With no real 'royal' food joint in Chandigarh, the festival offers everything Lucknawi delicacy is all about. Fresh from the chefs' innovation, the dishes include famous galouti kebab, lagan ka murgh, ulta tawa prantha, mirch ka halwa, shahi tookra, sheermal, glafi kulcha and of course the indispensable kakori kebabs.
TRENDSETTER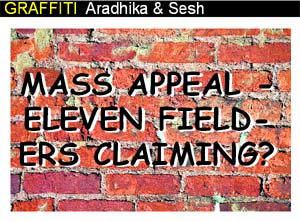 My fair MAN
All talk of fashion and style may be reserved for the 'my fair lady' but the modern man is an exception. Young lads today like to display their style with comfort to get that smart yet casual look. Akshat Gupta, a BBA student, has a yen for his own style…..
Happy go lucky
Jacqueline Fernandes, who impressed people with her performance in Murder 2, has a number of offers. She is happy with the way her career is going, and has been thinking positively about her future in Bollywood. We talk to her about the success of Isequels, learning Hindi and more…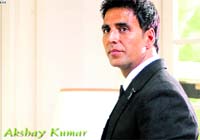 Akki's advice
Britain riots have taken Bollywood actor Akshay Kumar by surprise. Just back from London after wrapping up a shooting schedule for Housefull 2, he feels, mislead youth are responsible for the turmoil. "England is now being destroyed by its very own misguided youth. The circumstances under which these horrific riots came about is very sad, but this is no way to handle vengeance," Akshay posted on Twitter.
Katie thinks she can dance
Hollywood actress Katie Holmes has signed on to judge an upcoming episode of US talent show So You Think You Can Dance.
In reverse gear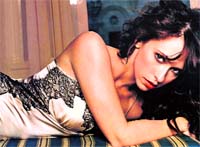 Jennifer Love-Hewitt starrer The Client List is being made into a television series with the actress in the lead. Cable Network Lifetime has ordered 10 hour long episodes of the 2010 telefilm with Hewitt reprising her role as Sam Horton, a housewife in a conservative Texas town who takes a job at a day spa to make ends meet. Horton quickly realizes that the parlor's employees are prostitutes servicing prominent members of society.

Eddie does voice over
Actor Eddie Murphy, who has lent his distinctive voice to the character of Donkey in the four Shrek movies, is taking on another animated character, Hong Kong Phooey. The film of the same name is based on the Hanna-Barbera animated TV series from the 70s about a dog who becomes a kung fu crime fighter.


on the job: Eddie Murphy
Cupid strikes Jennifer yet again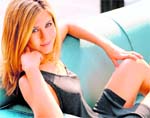 Jennifer Aniston's friends have revealed that she is head over heels in love with her beau Justin Theroux and hasn't felt that way about anyone since her ex-husband Brad Pitt. Theroux is the first man in the Friends star's life since her split with Hollywood hunk Pitt in 2005 and the two started dating earlier this year, with none of her previous relationships coming close in the past six years.

No kidding about acting
Actress Jessica Alba, who is expecting a second child with husband Cash Warren, says she does not want her children to become child stars in Hollywood. The 30-year-old actress said she will ban her daughter Honor Marie, three, and future children from pursuing acting career, until after they have completed college.

matter of concern: Jessica Alba
Thorough BREAD
Unlike most Hollywood stars who shy away from carbohydrates, actress Eva Mendes says she does not mind eating bread.