The Milky way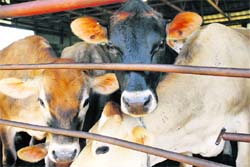 When we drink our glass of milk in the morning, we rarely think about where and how it reaches our table. India is the world's largest producer of milk today and dairy farming has grown from a largely disorganised to a vastly organised industry. There are about 400 dairies in the organised sector and hundreds of small ones with a total production valued at around Rs 1,15,970 crore. Dairy farming involves two main areas of activity: Liquid milk production: Covers breeding and care of milk yielding cattle, and collection, processing and distribution of milk, carried out mostly by co-operatives in the public sector.
GRE's new AVTAR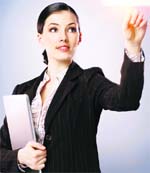 There has been a substantial surge over tha past three years in the number of business schools that accept GRE scores. There has been an increase of 20 per cent in the number of business schools accepting GRE scores for their flagship management programmes ever since revision of the GRE format. Keeping the ever-changing requirements of graduate and business schools in mind, ETS has changed the pattern of GRE with effect from August 1, 2011.This is the most massive change in the exam since its inception. ETS has shunned all questions based on rote learning which were a part of the GRE's earlier avatar.
CareerCature
Sandeep Joshi


Working from home is some experience, Sir. I now know exactly what multi-tasking means.
Career Hotline
Pervin Malhotra
Linguistic dilemma
Medical degree from foreign shores
Common test to enter banking sector
All those desirous of entering the banking sector will now have to take the first-of-its-kind Common Written Examination (CWE) on September 18, as per a recent notification issued by The Institute of Banking Personal Selection (IBPS). All major banks of the country, except the State Bank of India (SBI), have come together for conducting the exam. The SBI has its own set up for recruitment which is also being handled by IBPS.
IIJT Udaan
Indian Institute of Job Training (IIJT), a vocational skills training company launched its first scholarship programme - 'IIJT Udaan'- to facilitate deserving candidates for career training in various domains. 'IIJT Udaan' is an examination-based scholarship scheme for students who have finished their Plus II examinations. A 30-minute IQ test would be conducted online every Saturday at its centers (August 27, September 3, 10 and 17, 2011)
Education fair
IDP Education India will organise an education fair at The Taj in Chandigarh on August 25 for students aspiring to pursue higher education in Australia. The fair will help students get application fee waiver and the universities will also offering scholarships to qualified students at the venue.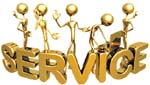 POLICY makers' world
Public policy and administration is an important and critical part of the effective functioning of government's services. Thus in this era of globalisation and competitive economy, the demand for well-qualified professionals in the field of public policy and administration has increased manifold. Frequent changes in the socio-economic pattern of the society have further fuelled the demand. Courses in public policy and administration are thus, an important step in bridging the demand-supply gap of skilled professionals in this field. These courses will generate managers, who can not only apply their research and analytical skills to formulate innovative Public Policy processes, but can also excel in cross-functional roles, solve complex policy challenges and help to structure organisations with effective processes and systems. Ms Sushma Berlia, Co-Founder & Chancellor of Apeejay Stya University, explains more about the programmes and opportunities for students in this field. Excerpts from an interview:
Unsaid words say a lot
Studies have revealed that the unspoken words and views of employees say much more about the calibre of a boss and the health of an organisation than an HR resource team can ever find out. It is only a competent and expert boss who can be perceptive enough to sense the shifts in the faultlines of a "work landscape".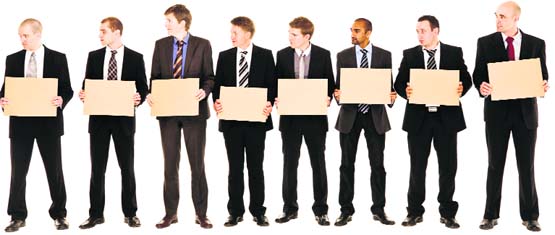 Deadly effects of incivility
A Baylor University study has indicated that a co-worker's rudeness can have a great impact on relationships far beyond the workplace. The findings have suggested that stress created by incivility can be so intense that, at the end of the day, it is taken home by the worker and impacts the well-being of the worker's family and partner, who in turn takes the stress to his/her workplace.
Hiring on an upswing
A survey conducted by Naukri.com with 950+ recruiters across India has revealed an optimistic hiring scenario in the second half of 2011. As many as 78 per cent recruiters predicted addition of new jobs and only two per cent anticipated layoffs.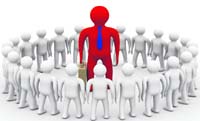 IBM, Infosys rated top employers
IBM and Infosys feature amongst the top preferred employers by both B.E/B.Tech as well as graduate (BSc./BBA/BA/BCA) students. This has been revealed in an e mail survey conducted by First Naukri.com where 4500+ engineering and graduate students were questioned on their employer preferences.
Happiness @ work
Due to his ignorance, a fool considers right to be wrong and wrong as right and always strives in the wrong direction, said Krishna (Gita 18.32).