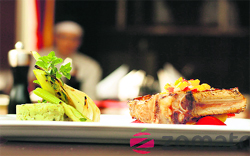 WINNING RECIPE
Nothing beats the high derived from being one's own boss and to see one's idea blossom into a thriving venture. No wonder then that entrepreneurship is the road that is being taken by many of the "zesty, full of ideas and dreams" professionals these days. This week we bring you the success story of two IITians who have scripted a winning recipe by launching a food portal.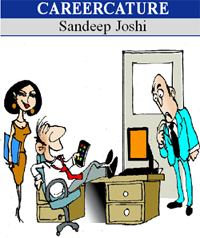 Boss, I hate interruptions when I am cogitating. You can drop in later.

Career Hotline
Prospects in public health
Help in choosing subjects
Admission in medical for NRIs
Getting into Army
mechatronics
In touch with TECH
Mechatronics is a multi-disciplinary field of engineering, that is to say it rejects splitting engineering into separate disciplines. It is a combination of mechanical, electronics, computer, software, control and systems design engineering in order to design, and manufacture useful products.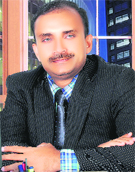 Project engineering
Industry-academia mismatch
Building bridges
When Rakesh Kapoor joined his first job in an MNC, he had every reason to feel confident. After all, an engineering degree with excellent grades was sure to take him places. However, this illusion was soon over for this mechanical engineer who found himself out of place and out of depth in his occupation.


Subhendu Moulik has pioneered the concept of project engineering

SMART STRATEGY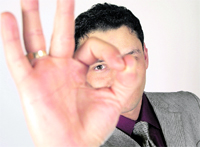 Finding the Perfect match
Studies have revealed that productivity in certain organisations always go on low ebb due to some misfit employees whom the companies go on engaging on account of their faulty recruitment process. The entry of misfit employees to these organisations is simply unavoidable since they tend to carry on with the traditional modes of selection in respect of their employees. The selection is usually done on the basis of a candidate's subject knowledge.


Happiness @ work
Gems of ancient wisdom
A boss too many
A junior may have many bosses above him and all with different views. So it is vital that he caters to the demands of only the boss who matters. The Ravenshaw Collegiate School in Cuttack had nationalist Beni Madhav Das as headmaster. Children there learnt the native language and wore Indian dresses. When 12-year-old Subhas Chandra Bose, who was a student there, decided to hold a students' fast on the first anniversary of Khudiram Bose's martyrdom, the headmaster joined them. For this, Beni was transferred to Bengal.
Productive workouts
A new Swedish study has suggested that reducing work hours for exercise may increase employees' productivity. For the study, researchers Ulrica von Thiele Schwarz, Ph.D., and Henna Hasson, Ph.D., of Karolinska Institute, Stockholm, divided the employees into three groups.