The working networks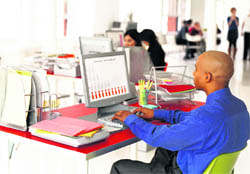 Call it a trend, fad or sheer necessity to stay connected in the information age, but there is no denying the fact that social networking and professional networking sites be it FB, twitter, linkedin, apnacircle, siliconindia, peerpower, toostep etc have become a part and parcel of the lives of workforce across all industries and companies. Various studies conducted all over the world have debated on how work hours are lost and productivity is dented with employees staying "busy" on networking platforms making the HR departments take preventive measures to curb excessive "networking".
League of healers


Physiotherapists are as essential as doctors in helping in rehabilitating patients from a state of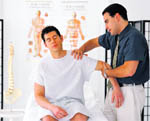 incapacity, and it is used in conjunction with almost every stream of medicine. A physiotherapist treats cases such as fracture, dislocation, amputation, deformities born or acquired, nerve injuries, cerebral, heart and chest conditions, skin conditions etc. It is, therefore, specially recommended for the physically challenged, sportspersons, stroke patients, persons with degenerative disorders and those afflicted with arthritis, spondylosis, neurological dysfunctions and so on.
Precise plan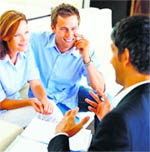 Getting a Financial Planner certification may not be the same as getting the key to the kingdom of financial planning, but with the commoditisation of the asset management business, margins are getting squeezed and everyone is sharing the platform, so how do you set yourself apart? Planning changes the whole relationship. You are viewed in a different light. You are not the guy calling the clients on the latest bond or the hottest stock tip or getting them the best deal hitting the biggest breakpoint in one fund family, rather the CFP (certified financial planner) is the person who goes with the client to his attorney to make sure that his assets are protected now and for future generations.
Impressive intro


The first thing that strikes our mind while talking about a job interview is a well designed and impressive resume. We hardly bother to work on the covering letter which is equally important. Covering letter is a job search tool which provides the employer with more information about the job aspirant than the one mentioned in the resume. As such it functions as a complement to a resume and also as a first impression on the employer. A resume when sent alone fails to define the job seeker's professional goals and objectives, work profile preferences, areas of interest, etc. A covering letter on the other hand, contains a brief description of a person's aims, potential, job preferences, achievements, etc.
Slowdown concerns to cool attrition
Corporate India is likely to see a significant decline in attrition in the coming months as both employers and employees adopt a "wait and watch" approach amid global economic slowdown and volatile markets, say experts.
Personality assessment
Pearson Talent Assessment, the world leader in developing and distributing assessment tools for recruitment, selection and development of the 21st century work force, launched the Golden Personality Type Profiler for corporate customers.
Active is productive
Office workers who walk 10,000 steps a day and work out in the gym thrice a week can help their employers with increased productivity of $2,500 a year, an Australian study has claimed.
Career Hotline


Pervin Malhotra
The writer is a noted career expert and director, Career Guidance India (CARING). Please send in your queries with your full name, complete address and academic qualifications to: The Editor, Jobs and Careers, The Tribune, Sector 29, Chandigarh-160030, or at careers @tribunemail.com

CareerCature
Sandeep Joshi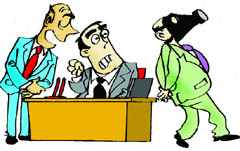 He wants to wear an oxygen mask during office hours to deal with the boss' suffocating presence.
Forensic art—an exciting option
Try the community college route
Consistency pays
The civil services examination is manly a test to choose suitable administrators. It tests a candidate right from the stage when one starts the preparation. A candidate should have the right frame of mind and the willpower to succeed in the exam. A proper action plan is needed for the preparation itself since a candidate will be tested for some essential qualities like the power of retention, clarity of concepts, ability to identify the correct alternatives with efficiency and accuracy. All this requires a quick decision-making power.
Happiness @ work
Gems of ancient wisdom